Fenty Beauty, e.l.f., ViacomCBS and The Washington Post are among this year's Digiday Content Marketing Awards finalists
March 22, 2022 • 9 min read
•
•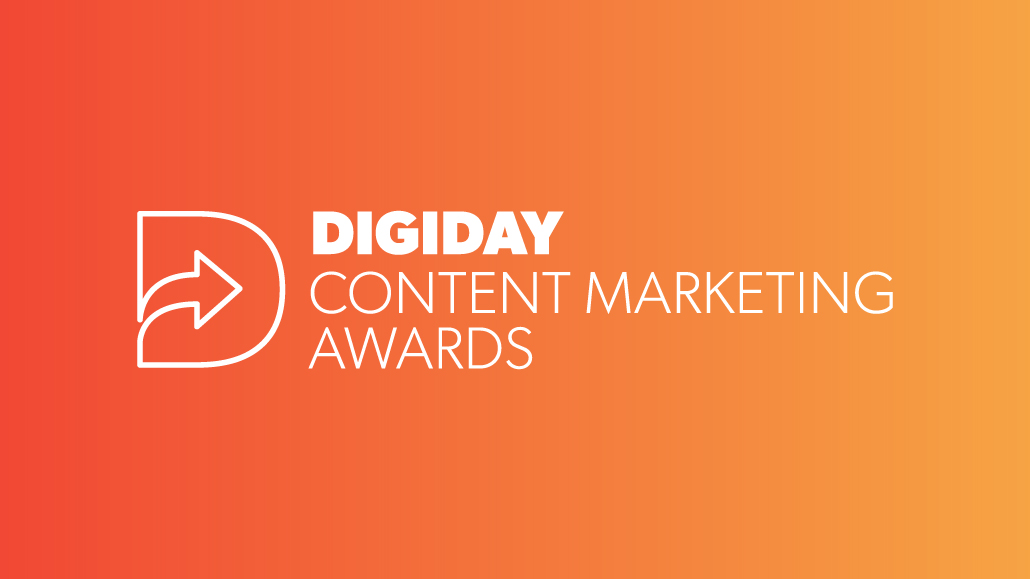 Branded content has evolved and continues to challenge the standards each year, as seen with the 2021 Digiday Content Marketing Awards finalists. In the last year, there's been an enormous jump in branded content series across multiple platforms as video has continued to grow with the rise of platforms and content creators and as influencer collaborations have shown that they aren't going anywhere.
Emerging from these themes are four standouts, Fenty Beauty, e.l.f. x Chipotle, ViacomCBS and The Washington Post — garnering finalist nominations in four, three, 13 and six categories, respectively.
Fenty Beauty and Barbarian earned nominations in categories such as Best Community Building Campaign, Best New Product or Launch Campaign and Most Engaged Brand Community for Fenty Beauty Eau de Parfum ghost stores.
To continue Fenty Beauty's disruption of the industry, when it launched its first fragrance, it created a campaign inspired by ghost kitchens — delivery services that do not require physical addresses — to get consumers to purchase a fragrance they hadn't smelled before. By creating five secret Fenty ghost stores, which were online-only e-commerce platforms hidden in locations central to the scent's creation on Google Maps, fans could scroll through a multi-sensory diary of the scent's creation.
Brands e.l.f. and Chipotle's collaboration, with help from Movers+Shakers and D1A, earned the duo nominations in categories such as Best Use of Social and Most Effective/Measurable Campaign. The pair also collided in a 360-degree social-media collaboration featuring an avocado makeup sponge, spicy salsa lip gloss and an eye shadow palette inspired by Chipotle's serving trays. This campaign between e.l.f. and Chipotle generated a surge of earned media while attracting new fans to both brands.
For Best Branded Podcast, one standout was LEGO and Velocity with ViacomCBS. LEGO Friends partnered with Nickelodeon for a second season of their 'LEGO Friends Girls on a Mission' podcast to amplify the friendship's narrative and critical message and show how LEGO Friends can spark, build, and strengthen friendships among girls 4–12.
ViacomCBS' in-house content studio, The Central Audience Development Team, nicknamed the "Candy Factory," is up for Best In-House Content/Brand Studio. The team works on driving Paramount+ user acquisitions by developing a wide array of effective editorial content and paid social media campaigns optimized to generate higher click-through rates and more conversions while keeping CPAs under target. The team broadened internal partnerships to execute more campaigns, increasing creative output while the streaming service rebranded from CBS All Access to Paramount+ in March 2021.
The next notable nomination for ViacomCBS was for its work with MTV Entertainment Group in the Best Use of Real-Time Streaming Video category. The pandemic had caused MTV's 'Wild 'N Out' show to be off-air, and its social channels along with it. The show's fanbase is different from other MTV properties and is incredibly vocal. So, when the show was back on the air, MTV and ViacomCBS teamed up to produce a live interactive special relying heavily on the fans, where they were given the keys to their own episode that streamed across MTV's social channels.
The Washington Post landed a nomination for Best Interactive Content Piece or Series for its work with Citrix on driving positive brand affiliation amid some of the downsides of remote and flexible work. With it being so difficult for many to disconnect at the end of the day, Citrix used the power of sound to showcase its mission of focusing on the work that matters. WP's creative group created 'The Sound Sanctuary,' a virtual sound bath connecting soundscapes and mindfulness to create an experience that readers could customize or randomize for different work tasks, helping users practice mindfulness while keeping them engaged.
Overall, 2021 saw branded content and collaborations evolve and rise to ever-changing standards, with video continuing to grow. Finalists such as Fenty Beauty, e.l.f., ViacomCBS and The Washington Post are just a few companies that rose to the occasion.
See the complete list of finalists below.
Best Advertising Partner for Brands
First Media and Factor – Performance Marketing Launch
Power Digital – The Best Advertising Partner for All Brands
Roku Advertising
The EGC Group Be KISS Confident Campaign
Best Agency/Client Collaboration
e.l.f. Beauty, Movers+Shakers
Far From Timid and University of Phoenix – A Pandemic Response Empowering Students, Alumni, and Prospects Towards a Career and Life They Love
HDK MEDIA and ZAKAT FOUNDATION OF AMERICA
LADbible Group x Disney + x Publicis
Mahlab – Supporting Prospa through its biggest crisis
Ram x Yellowstone Franchise Partnership
Target and Portal A: Let's Target Season 3
Best Brand Publication – Print and/or Digital
Industry Dive's studioID & IBM – Security Intelligence Blog
Mahlab – transforming the water industry bible.
Redshift by Autodesk
T. Rowe Price Investor Magazine
The Compass Magazine with Revmade
The Sunday Edit by Sunday Riley
Best Brand/Influencer Collaboration
Accenture – North America
American Eagle
e.l.f. Beauty, Chipotle, Movers+Shakers, D1A
INNOCEAN USA
PPK and The Florida Lottery – Week For Life Wellness Series
Weber Shandwick, Chicago and Kellogg Company – The Cheez-Itennial Cake
Best Branded Content Series – B2B
Brand Movers & Beumer Group – Launch of three niche content hubs URL
EY – Leadership in Action
Hearts & Science: AT&T Business x The Washington Post 5G partnership
McKinsey Global Publishing
NBC News Brand Studio
SkiftX and AWS – Digital Transformation in Travel
WP Creative Group and NI – Finding Failure
Best Branded Content Series – B2C
Appleton Estate
Barkley and Planet Fitness Introduce Xrystal with an X
BDG Studios, J3, and Johnson & Johnson – From The Start
Crackle Plus
Digitas, Vox Creative & KitchenAid-Design Minded
MotorTrend & Rivian — Electrifying The Outdoors
Schibsted Partnerstudio & The Norwegian Directorate of Health, Mindshare – An multilingual universe on Norway's largest news site
WP Creative Group, National Association REALTORS®, Havas Media Group – Shelter from the Storm
Best Branded Content Site – B2B
Attentive
Brand Movers & Satair – The Satair Knowledge Hub
Globalization Partners Localization Initiative
McKinsey Global Publishing
McKinsey Global Publishing
Salesforce + Google: Virtual Adventure
Wells Fargo Small Business Resource Center
Best Branded Content Site – B2C
Google Shopping x PAPER – 21 of 21 Partnership
HP – The Garage by HP
LADbible Group x Brew City
SJR and Spotify For the Record
The Well by Northwell Health, with Revmade
WP Creative Group and Mattel – The Empathy Issue
Best Branded Podcast
Accenture – North America
Home. Made., An Original Podcast from Rocket Mortgage
Atlantic Re:think and Boston Consulting Group – American Metamorphosis Season One
LEGO® and Velocity, ViacomCBS
Teamistry, an Original Podcast by Atlassian
Yahoo + Ford: Electric Generation
Best Campaign Pivot
Barkley – Delta Faucet Real Life Showroom
Fenty Beauty & Barbarian — Fenty Eau De Parfum Ghost Stores
IKEA
Lunchables and Merkle: Adventure for Lost Treasure
Mahlab – Transforming SecondBite's mission to feed the homeless
Mars Pet Care – Cesar Wholesome Bowls- BestieBowls – Weber Shandwick, Chicago
Best Community Building Campaign
Barkley
Cloud Paper
Fenty Beauty & Barbarian — Fenty Eau De Parfum Ghost Stores
FOLX Health – Taking Up Space
Imprint Projects and Levi's — Levi's Music Project: 2021 Discord Launch
Mahlab – Helping the UN fight gender discrimination
Best Direct Response Campaign
Disney Streaming
First Media and Factor – Performance Marketing Launch
Mars Pet Care – Cesar Wholesome Bowls- BestieBowls – Weber Shandwick, Chicago
Best Experiential Marketing Campaign
Ally and Tier One Partners
Inspiration4 and Known
Kellogg's Pop-Tarts – Pop-Tarts Frost Shop – Weber Shandwick, Chicago
Netflix Launches the First-Ever Stranger Things Store
The MRN Agency
Visible & Madwell
Best In-House Content/Brand Studio
DECIEM, The Abnormal Beauty Company
NBC News Custom Productions
On Content and Brand Studio
The Shutterstock Blog
ViacomCBS Streaming – Candy Factory
WP Creative Group
Best Influencer-Generated Content
Bravo's Real Housewives of Salt Lake City Season 2: Captiv8 x Essence x Bravo TV
eos x Mischief @ No Fixed Address – Cooch Blessings Campaign
Kellogg's Pop-Tarts – Pop-Tarts Frost Shop – Weber Shandwick, Chicago
MTV Entertainment Group, ViacomCBS
Quaker Chewy Joins Forces with Andy Grammer to Write Hottest New Camp Jam and Helps Give Back to Deserving Kids
Starbucks and Edelman –Starbucks + Chance the Rapper Launch Made Ready Portfolio Campaign
Best Interactive Content Piece or Series
INNOCEAN USA
McKinsey & Company – McKinsey for Kids: K-pop, culture, containers, and why Asia's where the action is
McKinsey & Company – The Asian Century, two years on: A look back
Uproxx
WP Creative Group and Citrix – The Sound Sanctuary
Wpromote and Zenni – Face Shape Quiz
Best Multi-Channel Content Distribution Strategy
Anheuser-Busch – Reventón de Verano
CVS Health & Foundry 360 – CVS Health Trend Report 2021
EXTRA® Gum + MTV VMAs – A Fresh Start to Live Music
MTV Entertainment Group, ViacomCBS
Schibsted Partnerstudio & The Norwegian Salvation Army, Starcom and Create – Raising poverty awareness in one of the world's richest countries.
So Yummy and Walmart – 360º Social Commerce Campaign
Best New Product or Launch Campaign
BIC USA Inc.
Digiday Media and Hertz – Launch of Let's Go!
eos x Mischief @ No Fixed Address – Cooch Blessings Campaign
Fenty Beauty & Barbarian — Fenty Eau De Parfum Ghost Stores
On – Cyclon Launch
RuPauls's Drag Race Season 13 – Launch of Bubly Bounce
Best Use of Data
LEARFIELD – Samsung 'Shrines of Glory'
McKinsey Global Publishing
Rakuten Advertising and JanSport – Disorientation
The Guardian G Labs and Novavax
Tremor Video + Universal McCann (Detroit) + Pure Michigan
WeTransfer
Best Use of Native Advertising/Sponsored Content
Behind the Business headlines | BrandStudio24 and Nedbank Business Banking
Crank Yankers – Jimmy Kimmel Prank Calls KFC
Grindr Presents: The Old Gays Talk About HIV, Sponsored by ViiV Healthcare
INNOCEAN USA
Ram x Yellowstone Franchise Partnership
theSkimm – Virtual Holiday Village
WP Creative Group at The Washington Post and AT&T Business
Best Use of Real-Time Streaming Video
LiveOne
Movement Live by Michelob ULTRA – The Ultimate Ride: A Cycling Experience & Live Concert
MTV Entertainment Group, ViacomCBS
Best Use of Social
American Eagle
Appleton Estate and Complex Canada – Hidden Gem
e.l.f. Beauty, Chipotle, Movers+Shakers, D1A
IKEA
INNOCEAN USA
TBS x Known – Chad
Best Use of TikTok
Duolingo – Duolingo's TikTok Channel
Durex Canada – Always On TikTok Campaign
eos x Mischief @ No Fixed Address – Cooch Blessings Campaign
FELGTB #RealVoicesofPride, by Edelman
GLOW & Universal Pictures, Illumination – Sing 2 TikTok Campaign
Impossible Science – WonderFirst and Sony Pictures Television
Best Use of Video
Brand Movers and Santander Consumer Bank Denmark – Launch of the Economy School
COPA90 X Pepsi – Leo Messi's Trickserve
KERV Interactive & Goodway Group & Susan. G Komen – Interactive Video Campaign for Breast Cancer Awareness Month 2021
Merck – Uncovering TNBC: Stories of Resilience
On – Running is for everyone
Sallie Mae and GYK Antler – "HACKED" YouTube Series
Best User-Generated Content
COPA90 X Pepsi – Music Keeps Us Fizzing
Maybelline, Wattpad & Blue Ant Plus – Brave Together Campaign
TMB's Branded Content Breaks – "Morning Moments," Presented by Cheerios
Best Virtual Event
Barkley – Delta Faucet Real Life Showroom
Barkley Inc. – Taco Tuesday® "Meating" Maker for Taco John's®
Insider Studios + Kellogg's: Bringing People Together to Combat Childhood Hunger
LiveOne
Marcus Thomas LLC – Ohio Lottery PAC-MAN®'s Live Extrava-Game-Za Facebook Live Event
ViacomCBS
Content Marketing Partner of the Year Awarding
GLOW
Manifest
NBC News Brand Studio
Pace
POLITICO Focus
Tr.ly, Tremor International's in-house creative studio
Most Effective/Measurable Campaign
Behind the Business headlines | BrandStudio24 and Nedbank Business Banking
Brunner and The Home Depot Rental – Rental Offering Awareness
e.l.f. Beauty, Chipotle, Movers+Shakers, D1A
Helen & Gertrude with Hologic – Genius™ 3D MAMMOGRAPHY™
Looney Advertising
Network Ten, ViacomCBS
Most Engaged Brand Community
Fenty Beauty & Barbarian — Fenty Eau De Parfum Ghost Stores
GLOW & SHOWTIME – The L Word: Generation Q Season 2
MTV Entertainment Group, ViacomCBS
The Compass Magazine with Revmade
Most Innovative Use of Content
Barkley and Planet Fitness Introduce Xrystal with an X
LADbible Group x Mindshare x Lynx – Lynx The Rock – Up A Notch
McKinsey & Company – McKinsey for Kids: K-pop, culture, containers, and why Asia's where the action is
McKinsey & Company – The Asian Century, two years on: A look back
MTV Entertainment Group, ViacomCBS
Schibsted Partnerstudio & The Norwegian Directorate of Health, Mindshare – An multilingual universe on Norway's largest news site
Society6 and Sherwin-Williams – Launch of "View in Room" AR tool
https://digiday.com/?p=442457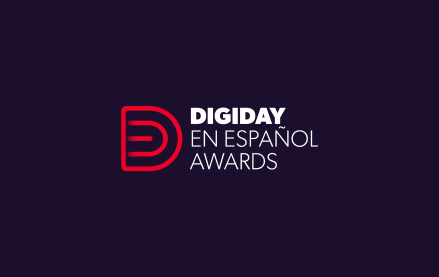 October 31, 2023 • 4 min read
Digiday is proud to announce the first edition of the Digiday en Español Awards, recognizing creative work focusing on Spanish-speaking audiences in the U.S., Latin America and Spain. Diversity, inclusion, connection, recognition and social responsibility were just some of the major themes found throughout the multicultural marketing industry's best campaigns, companies and people this year. […]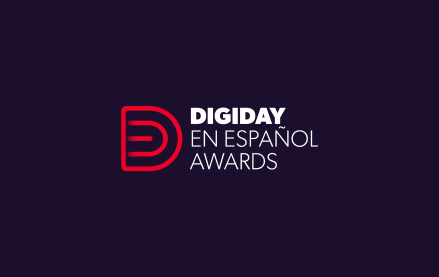 31 Octubre 2023 • 5 min read
Digiday se enorgullece en anunciar la primera edición de los Premios Digiday en Español, que reconocen el trabajo creativo centrado en el público hispanohablante de EE.UU., Latinoamérica y España. La diversidad, la inclusión, la conexión, el reconocimiento y la responsabilidad social fueron algunos de los temas principales que destacaron las mejores campañas, empresas y profesionales […]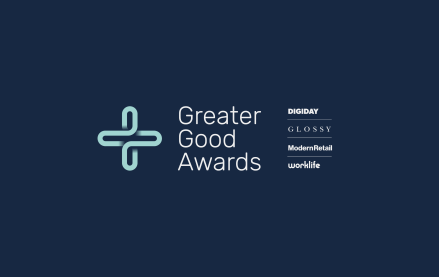 October 24, 2023 • 3 min read
The 2023 Greater Good Awards, presented by Digiday, Glossy, Modern Retail and WorkLife, showcase the work being done across industries on social causes, making an impact and working for the greater good while doing business. This year, there was an emphasis on social responsibility and sustainability initiatives. Companies are prioritizing investment in the well-being and […]