Digiday Publishing Awards: New York Times, Refinery29 take top honors
March 19, 2015 • 3 min read
•
•
The most innovative publishers of 2014 got their due at the Digiday Publishing Awards this evening, where Refinery29, The New York Times, Harvard Business Review, and Slate were among the winners across 14 highly competitive categories.
The finalists convened at the Highline Ballroom in the Manhattan's Meatpacking District for drinks, dinner, and conversation before the gala got underway. The evening was hosted by Kevin "Dot Com" Brown, the actor and comedian known for his role on the NBC series "30 Rock." Digiday's writers and editors presenting individual awards.
"On a scale of one to ten, that was a three," said Brown of the applause that greeted him. "There will be no threes tonight! […] Clap your hands for me like Bruce Springsteen just ran out. Clap like Megan Trainor just came out. Clap like Kevin Jonas just came out." After taking a tour of the perils of home ownership, attending the Emmys with Hugh Laurie, and some light racial humor, the show got underway.
The first win of the night for Best Native Advertising went to AskMen and the HISTORY Channel for MENtors.
UrbanDaddy returned to the Publishing Awards after winning Best in Show last year to show us they still have it. They took home Best Mobile App UrbanDaddy for Lexus Seek Out.
BuzzFeed purr-fected the Most Innovative Brand Partnership for their video series "Dear Kitten", a series of videos for Purina Nestlé that feature an older cat showing his protégé the ropes when he arrives in a new home.
There was nothing to be outraged about for the Slate's editorial feature "The Year of Outrage, 2014" winning for Best Use of Multimedia for Storytelling. Slate tracked what everyone was outraged about every single day in 2014, ranging from "nontroversy" — when some flub blew up far out of proportion — to true, change-inspiring fury.
The award for Best Use of Technology to Improve Monetization of a Content Property went to platform Nativo for their work with media conglomerate Hearst.
Five-star reviews were given to reviews and listings website Angie's List, which was named the Best New Publishing Brand for their work on its digital magazine, Angie's List Weekly.
Heads were spinning for Mic & General Electric's big win for Best Publishing Innovation in Advertising for BrainMic, a vertical exploring various facets of neuroscience.
It was a tough category to win but Harvard Business Review and Huge beat out four other finalists for Best Publishing Site Design for HBR.org.
The New York Times Video won Best Use of Video for the harrowing "Surviving an ISIS Massacre". The video tells the terrifying story of Ali Hussein Kadhim, an Iraqi soldier captured by ISIS, and his escape from an ISIS massacre.
Online architecture and design magazine Dezeen won Best Content Studio. Combining online video with real-world exhibitions and cutting-edge retail experiences for clients such as auto manufacturer MINI and high-end London retailer Selfridges.
The Awards Best New Publisher-Vertical or Brand went to Media Group of America for site Independent Journal Review. The news and opinion website garnered more than 30 million unique visitors each month thanks to a large and engaged audience.
Refinery29 took home Publisher of the Year for the editorial series "Anti-Diet Project", proving you can have your cake and eat it too. The series chronicled senior features writer Kelsey Miller's experience quitting dieting and attempting to regain her health and respect for her body.
Finally, The New York Times won the coveted Best in Show for the harrowing video "Surviving an ISIS Massacre."
https://digiday.com/?p=111102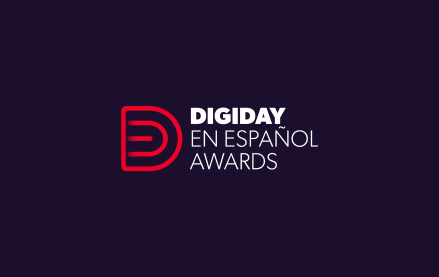 October 31, 2023 • 4 min read
Digiday is proud to announce the first edition of the Digiday en Español Awards, recognizing creative work focusing on Spanish-speaking audiences in the U.S., Latin America and Spain. Diversity, inclusion, connection, recognition and social responsibility were just some of the major themes found throughout the multicultural marketing industry's best campaigns, companies and people this year. […]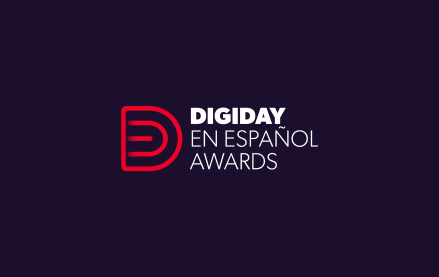 31 Octubre 2023 • 5 min read
Digiday se enorgullece en anunciar la primera edición de los Premios Digiday en Español, que reconocen el trabajo creativo centrado en el público hispanohablante de EE.UU., Latinoamérica y España. La diversidad, la inclusión, la conexión, el reconocimiento y la responsabilidad social fueron algunos de los temas principales que destacaron las mejores campañas, empresas y profesionales […]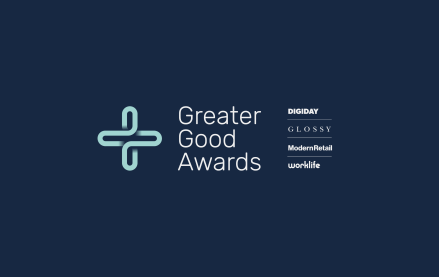 October 24, 2023 • 3 min read
The 2023 Greater Good Awards, presented by Digiday, Glossy, Modern Retail and WorkLife, showcase the work being done across industries on social causes, making an impact and working for the greater good while doing business. This year, there was an emphasis on social responsibility and sustainability initiatives. Companies are prioritizing investment in the well-being and […]