Vice UK and Weber Shandwick lead the 2017 Digiday Awards Europe finalists
November 16, 2017 • 4 min read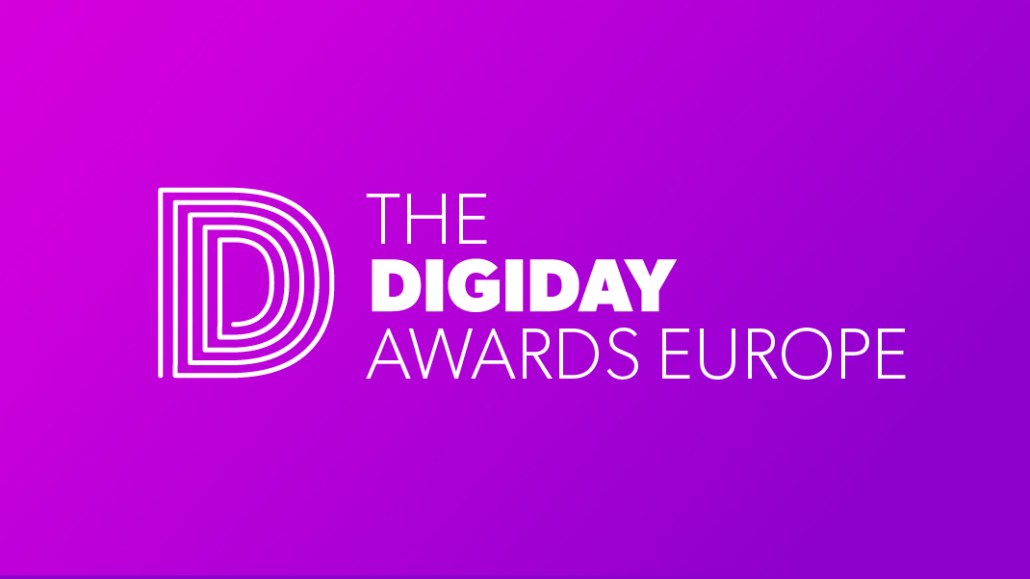 Please note, for 2018 we have consolidated our European awards into two programs. The Video Awards Europe are no longer a separate program anymore, but instead the categories can be found as a part of the Digiday Media Awards Europe and the Marketing & Advertising Awards Europe.
Vice UK and Weber Shandwick are tied with four nominations in the second annual Digiday Awards Europe. The Digiday Awards Europe, which are separate from Digiday's U.S. awards business, recognize the publishers, advertisers and technology platforms bringing about change and innovation in Europe.
Vice UK is up for Best Use of Multimedia and Best Brand Partnership for its "The Fifth Sense" campaign for luxury brand Chanel's signature perfume, Chanel No. 5 L'Eau, that features the artistic careers of women around the world. Vice UK is also up for Publisher of the Year and Video Team of the Year. You can cast your vote for Publisher of the Year and Agency of the Year here.
Weber Shandwick is nominated for Best Use of Video Content, Best Use of Social, Breakthrough Creative and Consumer Campaign of the Year for #BrutalCut, its campaign for U.K. charity ActionAid that aims to raise awareness of female genital mutilation in Kenya.
Winners will be announced at the Digiday Awards Europe Gala at The Brewery on Jan. 24. Tickets to attend are available for purchase here.
PUBLISHING
Best Use of Multimedia
Vice Media and Chanel – "The Fifth Sense"
Aftonbladet, Fotografiska and Save the Children – "What's on the plate"
Jungle Creations, Twisted and Oreo – "Oreo Gets Twisted"

Best Use of Video Content
Maximum Media – "The JOE Show"/"SportsJOE Live"

Weber Shandwick and ActionAid UK – #BrutalCut

Aftonbladet – "The Armored Glass Girl"
Seenit Ltd. and BT  – "Talk of the Terrace"
ADVERTISING
Best Native Advertising Campaign
Venatus Media, Mindshare, Rovio and Radox – "Venatus Angry Birds"
Lovin Media Group and Vizeum Ireland – "Mini 172"
Playbuzz, MediaCom and National Police Chiefs Council – "Make Nothing Happen"
Best Brand Video
Expedia Media Solutions and Visit Britain – #OMGB
Channel Mum and Benefit Cosmetics – "Wake Up To Makeup"

Unilad and Scope UK – #EndTheAwkward
A1 Telekom Austria AG, Russmedia Digital GmbH and fischundfleisch coole Medien GmbH – "A1 Net Cube Internet"

Best Branded Content Series
Channel Mum and Iceland – "Power of Frozen"
VG Partnerstudio and Komplett – "Smart – Stay on top of technology"
TheTrueGeordie, Coral and Formidable – "The Kick Off with Coral"

Viber and Shakira Entertainment – "El Dorado World Tour Playlist"
Best Brand Partnership
Vice Media and Chanel – "The Fifth Sense"
Twitch and Kellogg's Krave – "RIP Chocolate"
Viber and Shakira Entertainment – "El Dorado World Tour Playlist"
Channel Mum and Benefit Cosmetics – "Wake Up To Makeup"
Best Use of Social
Weber Shandwick and ActionAid UK – #BrutalCut
AnalogFolk, Giphy and PG Tips – "Morning Moods"
PMG and Beats by Dre – "Be Heard"

CNBC International – "Life Hacks Live"

Stokke AS – Athleisure Collection Campaign

Breakthrough Creative
Weber Shandwick and ActionAid UK – #BrutalCut
InMobi and Samsung – Galaxy S7/S7 Edge
TECHNOLOGY
Best Publishing Platform
Ve Global and Athletics Ireland – "The Dublin Virgin Media Midnight Run"
Marfeel – National Review Online
Taboola and Johnston Press – Taboola Feed
JW Player and Talpa Media – Utopia TV
Best Video Advertising Platform
Seenit
Teads 
Twitch
Telaria – Telaria SSP
Best Programmatic Advertising
Quantcast – Quantcast for Brands and Agencies
Google UK – DoubleClick Exchange Bidding
Index Exchange

Best Mobile Advertising Platform
Taptica
S4M
AdMaxim, Total Media and Motorola – "Hello Moto"
InMobi and Samsung – Microcell Approach

GRAND PRIX AWARDS
Agency of the Year – Decide the winner by casting your vote here
R/GA
Publicis Media
The&Partnership
iProspect
72andSunny
Publisher of the Year – Decide the winner by casting your vote here
Vice
News UK
The Guardian
BuzzFeed
The Financial Times
ESI Media
Consumer Campaign of the Year
PMG and Beats by Dre – "Be Heard"
Weber Shandwick and ActionAid UK – #BrutalCut
B2B Campaign of the Year
Viacom International Media Networks – Viacom Velocity
TBWA\Chiat\Day NY and Thomson Reuters – "The Answer Company"
The Financial Times – "Make the right connections"
Video Team of the Year
Unilad
Vice UK
Channel Mum
Dezeen
Content Studio of the Year
Twitch – Twitch Custom Solutions team

VG Partnerstudio
The Economist Group – [E] Brand Connect
CNBC – CNBC Catalyst
Brand of the Year
Benefit Cosmetics
Global – PopBuzz
Stokke AS
https://digiday.com/?p=263445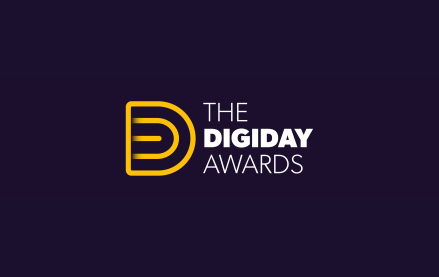 September 12, 2023 • 5 min read
This year, immersive brand journeys and multi-platform campaigns have become essential strategies for brands to tap into new markets and diverse audiences with innovative and unique offerings. Finalists for the 2023 Digiday Awards have also leaned on influencer marketing, brand collaborations and visual storytelling to foster deeper connections with their audiences. For instance, in the […]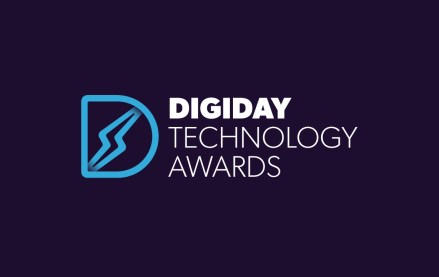 August 29, 2023 • 3 min read
The full roster of 2023 Digiday Technology Awards winners highlighted how companies are adopting new technologies in pursuit of highly effective personalization balanced with data privacy. Among the prevalent themes this year were micro-personalization with AI, e-commerce technology as well as privacy compliance and partnerships. Putting artificial intelligence at the forefront was LivePerson, winner of […]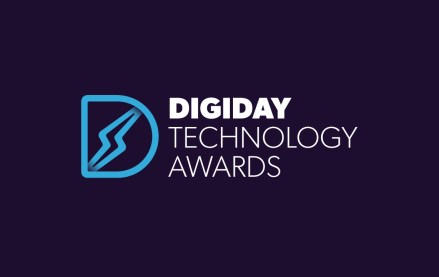 August 15, 2023 • 5 min read
Micro-personalization with AI, e-commerce technology, privacy compliance and partnerships proved the driving factors for success in this year's Digiday Technology Awards shortlist. As the judges' choices illustrate, the submissions that came in a cut above demonstrated brands' passion for balancing data privacy and highly effective personalization — adopting technologies and integrating with partners to achieve […]