VGTV, PinkNews and Anzu.io are finalists for this year's Digiday Media Awards Europe
May 31, 2022 • 6 min read
•
•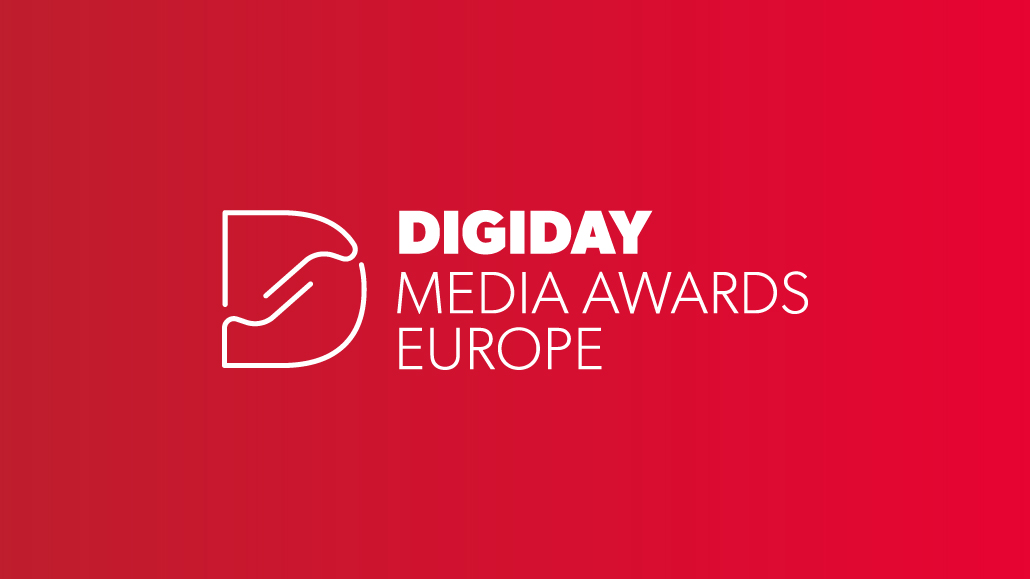 This year's Digiday Media Awards Europe finalists proved that video continues to be a powerful medium for brands to use. Throughout the entries, it was also evident that ad-tech platforms are making a splash and that digital product innovation is growing.
VGTV has secured several nominations among this year's entries, including Best Digital Product Innovation, Best Subscription or Membership Product, and Best Use of Video.
The media company's nomination for Most Engaged Community showcases its expertise and diversity. VGTV produces video for VG, the biggest newspaper in Norway, and it had to pivot when it identified a lack of well-produced content for Gen Z audiences. VGTV hired influencer Linnéa Myhre to profile its next big entertainment podcast. Linnéa dove into Norway's juiciest celebrity stories, offering analysis in an intriguing true-crime style. VGTV then used the podcast's success to launch a coffee-table book with extra material from the podcast, such as uncut scripts. Then VGTV launched a TV series with Linnéa documenting the enormous influence bloggers can wield. This collaboration helped VGTV connect with a new audience and strengthen awareness of VGTV.
In addition to VGTV's podcast work with Linnéa, it also produced a men's health podcast that earned the video team a nomination for Best Podcast. The 'How are you, man?' podcast was launched to encourage men to better communicate with each other about their feelings. Evaluating a lack of content on men's mental health within the podcast space, VGTV enlisted former professional hockey player Erik Follestad to host the podcast and interview other men about their inner lives while exploring his own. VGTV's choice of having a nonprofessional man host — rather than a psychologist or therapist — helped listeners relate and connect with the podcast, resulting in over 1.5 million downloads.
When it came to the Best Ad Tech Platform, Anzu.io was a clear standout. As more companies enter the gaming space, technology such as Anzu has become essential. Anzu's innovative ad tech platform blends non-intrusive in-game brand ads directly into the gameplay, appearing on 3D in-game objects in places where people would expect to find them in the real world. With such platforms, advertisers can reach 3 billion players in a non-intrusive manner, and developers can monetize titles to enhance the gameplay experience.
PinkNews was another team to garner several nominations this year, including Publishing Executive of the Year. PinkNews was also a standout for Best Use of Video for its Snapchat Show, 'The Queer Catch-up.' As the world's most-watched and read LGBTQ+ media brand, PinkNews wanted to increase viewership to continue spreading positivity and increase the exposure of positive LGBTQ+ stories on the Snapchat platform. In 2021, PinkNews grew the audience and subscriber base for 'The Queer Catch-Up' exponentially, reaching more than 650,000 subscribers.
On top of this, PinkNews also received a nomination for Editorial Team of the Year for its coverage of World AIDS Day, challenging stereotypes around living with HIV/AIDS while calling for the government to step up its efforts to eradicate transmission. PinkNews also delivered unparalleled coverage of transgender issues, reporting on the first-ever transgender civil rights case to make it to the UK Supreme Court. The media brand's coverage of the Taliban takeover of Afghanistan also shed a unique light on the plight of LGBTQ+ people following the regime change. PinkNews continued to cater to its loyal readers by giving them detailed analysis, accurate reporting, engaging stories and comprehensive coverage of LGBTQ+ issues.
All in all, 2022 showed that video remains a vital way for companies to connect to and grow their audiences. As more companies dive into what their audiences want to see, they're seeing growth that's propelling them into the future.
See the complete list of finalists below.
Ad Operations Team of the Year
Hearst UK Ad Operations Team
New York Times Advertising
POLITICO Europe – Ad Operations team of the year
The Ozone Project's Publisher Operations team
Best Ad Tech Platform
Anzu.io – the world's most advanced in-game advertising solution
Influencity
Nano Interactive & UK Government – Using Intent targeting to assure the British public that the vaccine is safe
Outbrain – Launch of Smartlogic
Teads – The Global Media Platform
Unruly
Best Brand Launch/Event
News Live: The Times CEO Summit
The Economist Group
Best Brand Partnership
Hearst UK's Cosmopolitan HomeMade x NatWest
International Paralympic Committee & Allianz
Norwegian Directorate of Health & VG-lista 2021 – Finding the future together, this is what the youth have learnt during the pandemic.
Otrium, AMPC and Partnerize: Affiliate Channel Success
Best Branded Content Program
Haymarket Automotive Studio: Audi e-tron & Autocar Electric
Haymarket Automotive Studio: BMW UK & Autocar Motorsport
Hearst UK's Women's Health x Under Armour: It Starts with a Bra
News UK & Google: The Funday Times
Best Content Studio
Captify
CNNIC Create
Imagine Studio at Immediate Media Co
POLITICO Studio – POLITICO Europe's in-house creative agency
TheSoul Publishing
Best Contextual Targeting Offering
Contextual Targeting at Precision and Scale – by Integral Ad Science
News UK: Nucleus Emotional Targeting
Verity: Sophisticated Contextual Targeting
Best Custom Advertising
TOTO – Voetbalzone widget
Havas Media Global
Havas Play
How Tennis Experts' Influence Proves an Ace for ASICS on the Partnerize Platform
Trekpleister – Greenhouse Group – Stocard
Best Digital Product Innovation
Mediahub UK – Launch of Mediahub ARC
Nova TV & Cobe Osijek – DNEVNIK.hr mobile app
Outbrain's Smartlogic
rankingCoach FREE & rankingCoach 360
TV news team, VG
Xaxis, Wavemaker & Finecast: Increasing video impact for Hill's Pet Nutrition
Best First-Party Data Strategy
News UK: Nucleus Data Platform
Unlocking Actionable Insights and Dispelling Legacy Myths via Data Science and Cloud Data Lake: Gerber Life Insurance + DELVE
Best Newsletter
POLITICO Europe
The Telegraph – The Front Page Newsletter
Best Podcast
90min – Football Americana
ITV News
POLITICO Europe
The Economist Group
VGTV, How are you, man? – A different podcast on men's mental health
Best Publisher Platform
Nova TV & Cobe Osijek – DNEVNIK.hr mobile app
optAd360 AI Engine
Partner Recruitment Capabilities Prove That Partnerize is Changing the Game for Marketers
Publish Lab for Labrador CMS
ShowHeroes Group – ShowHeroes PLAY
The Ozone Project – the platform for premium publishers
Best Revenue Diversification Strategy
House Beautiful, Hearst UK
The Economist Group
Best Site Design
Bustle UK
CNN Create and Samsung
MAIA and DVTK – Launch of MAIA
Best Story
ITV News
POLITICO Europe
Best Subscription or Membership Product
VGTV
Best Use of Social
Havas Play
Social Chain & Amazon Prime Video UK – Just So You Know
TheSoul Publishing – 5 hours of crafts
VGTV, How are you, man? – A different podcast on men's mental health
Best Use of Video
Captify
Economist Films
M&S Food Romford Boys Charity Single Campaign – Scale and Suitability with TikTok, Mindshare and Zefr
PinkNews – The Queer Catch-up
Samsung & T Brand, the content studio of New York Times Advertising
Social Chain & Amazon Prime Video – Just So You Know
TheSoul Publishing
TV news team, VG
Best Video Campaign
Social Chain & Amazon Prime Video UK – Just So You Know
Editorial Team of the Year
Bustle UK
PinkNews
POLITICO Europe
Journalist of the Year
Daniel Hewitt, ITV News
Paul Brand, ITV News
Most Engaged Community
Arena Media
VGTV
Will Media
Publisher of the Year
Hearst UK
ITV News
PinkNews
Publishing Executive of the Year
PinkNews – Sarah Watson, Director of Product
https://digiday.com/?p=449491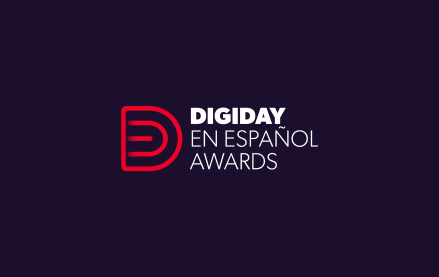 October 31, 2023 • 4 min read
Digiday is proud to announce the first edition of the Digiday en Español Awards, recognizing creative work focusing on Spanish-speaking audiences in the U.S., Latin America and Spain. Diversity, inclusion, connection, recognition and social responsibility were just some of the major themes found throughout the multicultural marketing industry's best campaigns, companies and people this year. […]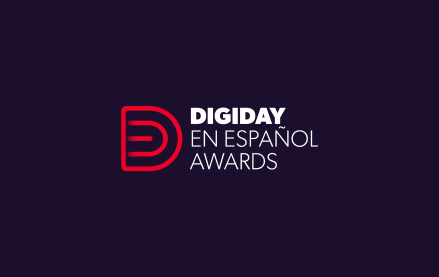 31 Octubre 2023 • 5 min read
Digiday se enorgullece en anunciar la primera edición de los Premios Digiday en Español, que reconocen el trabajo creativo centrado en el público hispanohablante de EE.UU., Latinoamérica y España. La diversidad, la inclusión, la conexión, el reconocimiento y la responsabilidad social fueron algunos de los temas principales que destacaron las mejores campañas, empresas y profesionales […]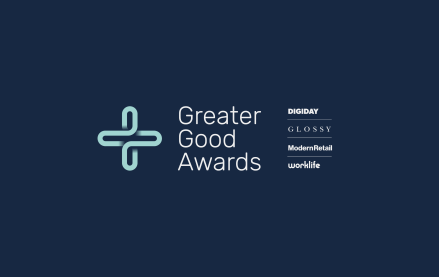 October 24, 2023 • 3 min read
The 2023 Greater Good Awards, presented by Digiday, Glossy, Modern Retail and WorkLife, showcase the work being done across industries on social causes, making an impact and working for the greater good while doing business. This year, there was an emphasis on social responsibility and sustainability initiatives. Companies are prioritizing investment in the well-being and […]