Typeface, Reveal Mobile, Calendly, Minute Media and Yahoo are among this year's Digiday Technology Awards finalists
August 15, 2023 • 5 min read
•
•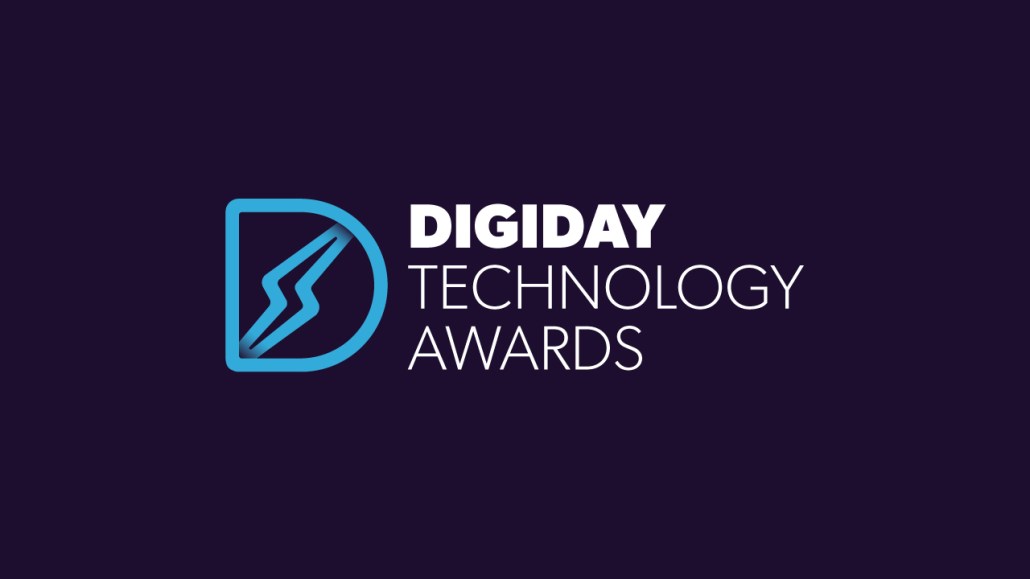 Micro-personalization with AI, e-commerce technology, privacy compliance and partnerships proved the driving factors for success in this year's Digiday Technology Awards shortlist.
As the judges' choices illustrate, the submissions that came in a cut above demonstrated brands' passion for balancing data privacy and highly effective personalization — adopting technologies and integrating with partners to achieve both.
The most-entered category this year was Best AI Tool.
Typeface, a major standout in the category, is a generative AI application helping businesses create personalized content quickly and effectively. Typeface combines AI's speed with meaningful brand personalization and control, meaning companies can generate personalized content at scale but not sacrifice privacy assurances.
Reveal Mobile boasted the greatest number of finalist nominations — four in total. As a provider of location intelligence, geofencing and campaign attribution solutions, it partnered with Offbeat to run a paid social campaign on TikTok that drove location visits for one of the agency's national restaurant clients. With Reveal Mobile's geotargeting platform and foot-traffic attribution reporting, the TikTok campaign provided a 30X ROI, helping to prove the value of these tactics in the brand's media mix.
Calendly received a nomination for Best Sales Automation Tools and Platform for its launch of Calendly Routing, which helps pressured, time-strapped sales and marketing teams to qualify, route and book meetings quickly, speeding up the sales cycle, increasing conversion rates and providing a better customer experience. Users of Calendly Routing have created an automated, effective inbound sales process that yields conversion and drives alignment with marketing teams. Some have reported gaining 10–12 hours back each month that was previously spent manually managing the scheduling process.
Minute Media's Asaf Peled secured a finalist spot for Founder of the Year. As a leading technology and digital content company, Minute Media provides its clients with the tools to succeed in an ever-changing digital environment by leveraging its experience as a publisher. Asaf has led the company to tremendous success, including launching its own SSP, leading to an integrated partnership with Amazon Publisher Services' TAM. Asaf also guided Minute Media into commercial partnerships, including collaborations with WhatsApp, Pennington, Pepsi, Kay Jewelers, Kia, Expedia, DoorDash and more.
For Best Buy-Side Programmatic Platform, Yahoo, in partnership with Marriott, snagged a finalist spot for the "Where Can We Take You" campaign. Marriott leaned further into its existing partnership with Yahoo to increase brand awareness, attract new customers and drive bookings with increased campaign efficiency and return on investment. By leveraging a wide range of Yahoo services — from an interactive mobile trip planning tool and shoppable video to impactful DOOH in luxury fitness and gold environments — the campaign resulted in 2x consumer engagement and a 50% increase in return on ad investment.
All in all, what the judges selected in 2023 shows that tech companies are empowering advertisers and publishers to offer more targeted, personalized campaigns, resulting in better returns and elevated customer experiences.
See the complete list of finalists below.
Best Affiliate Marketing Platform
Hilton & Rakuten Advertising
impact.com
Litter-Robot & Partnerize
Best AI Tool
BENlabs
Dstillery
LivePerson & Virgin Media
Papercup
Pixability + McGarrah Jessee
Typeface
Best Attribution Tool
Dominos
Experian Marketing Services
Fetch
Measured Incrementality Platform
PulsePoint
Reveal Mobile
Spectrum Reach
Best Buy-Side Programmatic Platform
AdTheorent
Atlas by Talon
MediaMath
Nexxen DSP
Vistar & Church
Yahoo & Marriott
Best Content Management System
eMagazines
Best Content Marketing Platform
Critical Mass
Curacity
Issuu
Linkwell Health
Nativo
Optimizely
Best Cookieless Identification Technology
fullthrottle.ai
Havas and ID5
Ogury
Quantcast
SORT® by Perion
Wunderkind
Best CRM Platform
Act!
stc NAWAQL
Merlin
Best Customer Data Platform
Decile
Epsilon
Lytics & Land O'Lakes
MongoDB and Twilio Segment
Olo & BelAir Cantina
Treasure Data
Best Data Lead
Jonathan Zile, PulsePoint
Will Sach, Director of Data Strategy at News UK
Best Data Management Platform
Audigent
Club Carrefour
News UK
Permutive
Best Data Team
Demandbase
Fifty & Avalon
New York Times Advertising
News UK
Ovative Group
PulsePoint
Best E-Commerce Technology
Bambuser
Best Buy
GroupBy
LivePerson & Virgin Media
RevLifter
Yext in partnership with Casio
Best Esports/ Gaming Ad Technology
Equativ
Gamelight
OneFootball, SPORTFIVE and Bidstack
TrafficGuard
VDO.AI
Best Event Platform
Kaltura Events
Wistia Live
Best In-Store Technology
Cooler Screens
The CR Recommended Mark
Best Influencer Marketing Platform
Brandwatch
Gumball
Influencity
Spectrum Brands and Mavrck
Tagger
Best Location Data Platform
DAC & TransparenSEE
Foursquare
InMarket and Bob Evans Farms
Lastmile
Locala & Captura Group
Reveal Mobile
Best Marketing Analytics Platform
Digital Remedy
Known and AMC+
Ovative Group
Pecan
Pickaxe
Upwave + TheTradeDesk
Best Marketing Automation Platform
Club Carrefour
Cognitiv
Dominos
Flight Control
Fluency
GetResponse
Inuit Mailchimp
Best Measurement Solution
Bombora
Fospha & Huel
LoopMe
Measured Incrementality Platform
DISQO
Reveal Mobile
Best Mobile Marketing Platform
Adjust Suite
AdTheorent
AppsFlyer
Gamelight
Liftoff
PLAYSTUDIOS
Best Monetization Platform for Publishers
Adtelligent
Chartboost
Keystone by Outbrain
Nucleus & Vouchercloud
Playwire
PubMatic's OpenWrap
Best Native Advertising Platform
AdAdapted
Taboola
Best Partner Clean Room
Disney
InfoSum
MiQ and BASK
Best Personalization & A/B Testing Platform
Amplitude
Dugout
Flight Control
KFC Philippines x Braze
MoEngage
Optimizely
Best Podcast Platform
Gumball
Best Sales Automation Tools & Platform
Calendly
Conga
Impartner
Seismic
stc
Best Sell-Side Programmatic Platform
Beachfront
Magnite
Nexxen SSP
Permutive
Publica
Reset Digital
Best Social Marketing Platform
Brandwatch
Evocalize
Khoros
Best Subscription Platform
Best Buy
Fooji
Reveal Mobile
Best Sustainable Ad Tech Platform
Assertive Yield
Duration Media
Good-Loop
OpenX
Sharethrough
Viant Adtricity
Best Video Ad Server
Beachfront
Publica
Best Video Management Platform
Bambuser
Emplifi & Bensons for Beds
Endeavor Streaming Partnership with Feld Entertainment
Kaltura TV Platform
Peerly Inc.
Wildlife Studios & tvScientific
Founder of the Year
Allego Revenue Enablement Platform, Yuchun Lee
Asaf Peled, Minute Media
Audigent Founder and CEO, Drew Stein
Erik Requidan and Justin Hansen, Media Tradecraft
Sabio Holdings, Aziz R.
https://digiday.com/?p=514684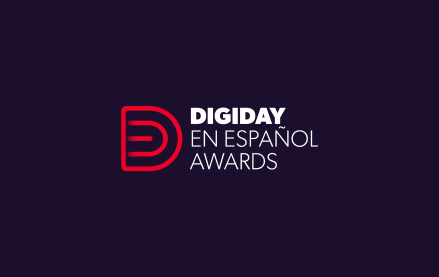 October 31, 2023 • 4 min read
Digiday is proud to announce the first edition of the Digiday en Español Awards, recognizing creative work focusing on Spanish-speaking audiences in the U.S., Latin America and Spain. Diversity, inclusion, connection, recognition and social responsibility were just some of the major themes found throughout the multicultural marketing industry's best campaigns, companies and people this year. […]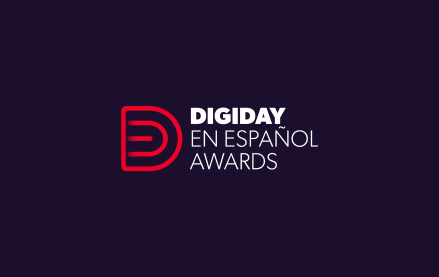 31 Octubre 2023 • 5 min read
Digiday se enorgullece en anunciar la primera edición de los Premios Digiday en Español, que reconocen el trabajo creativo centrado en el público hispanohablante de EE.UU., Latinoamérica y España. La diversidad, la inclusión, la conexión, el reconocimiento y la responsabilidad social fueron algunos de los temas principales que destacaron las mejores campañas, empresas y profesionales […]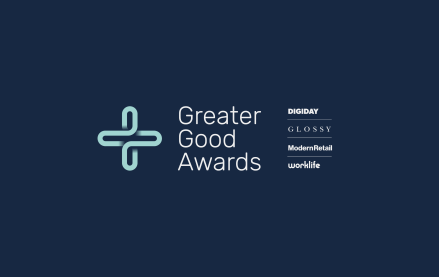 October 24, 2023 • 3 min read
The 2023 Greater Good Awards, presented by Digiday, Glossy, Modern Retail and WorkLife, showcase the work being done across industries on social causes, making an impact and working for the greater good while doing business. This year, there was an emphasis on social responsibility and sustainability initiatives. Companies are prioritizing investment in the well-being and […]