The Telegraph, Financial Times, Hearst headline Digiday Media Awards Europe finalists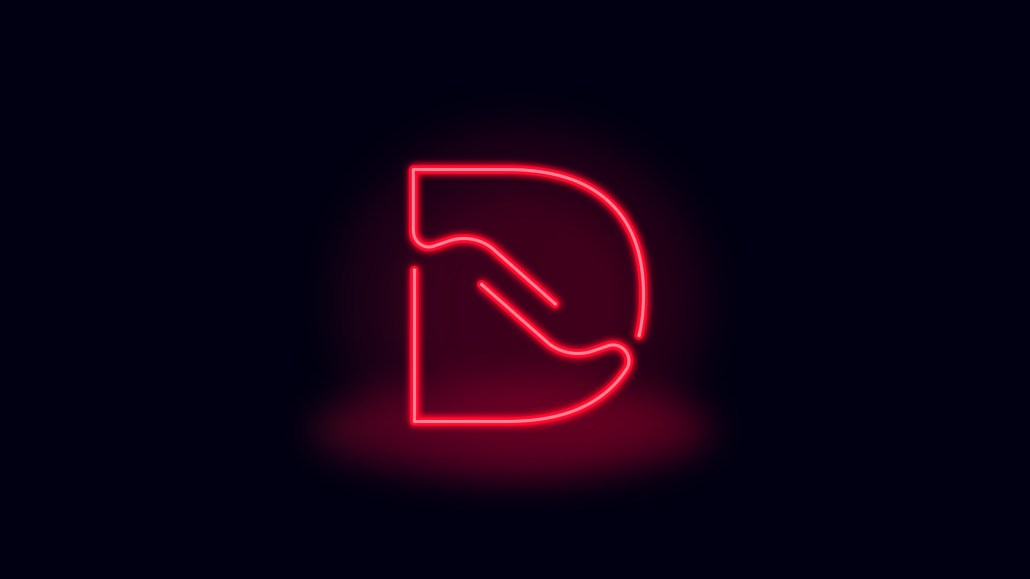 A digital-native brand, a TV trailblazer and an age-old print stalwart broke onto the 2020 shortlist for Digiday Media Awards Europe. The honorees all shared a commitment to embracing new platforms and formats — often with a social-media and video-first mindset. These media brands also explored vital issues, from elections to equality in sports, while engaging with younger audiences attuned to narratives of social and political awareness.
In their pursuit of brand partnerships, these companies additionally sought out innovative formats and techniques. Across the board, our shortlist of honorees engaged new audiences and elevated their content to new heights of format and differentiation.
The Telegraph launched a dynamic tourism partnership and a new cause-focused vertical
The Telegraph has been clicking along since the mid-1800s, but its 2019 efforts crystallized the publisher's approach to engaging with digital audiences. Partnering with the Australian Tourist Board, The Telegraph built an innovative digital campaign around that country's culture and locales. The company produced 11 vertical videos detailing key reasons to head Down Under, along with 80 other pieces of content related to local Australian passions. It tied all the content to an interactive online map. For those efforts, The Telegraph is up for both Best Branded Content Program and Partnership of the Year.
Another effort putting The Telegraph in contention for Partnership of the Year is its Live Without Leaving campaign, a project conducted with homeware brand John Lewis & Partners. The campaign — a prescient one, it turns out, given the time of quarantine that has followed it — explored the idea that people shouldn't have to leave their homes to enjoy their surroundings. Creating new websites to showcase various approaches to home decor and design, The Telegraph partnered with a crime writer, a chef and others to explore how various influencers went about creating their ideal living spaces.
Finally, recognizing the importance of gender equality in its coverage, The Telegraph broke ground on its Women's Sport vertical — up for Best New Vertical/Brand — and demonstrated a strong commitment to the new property, designating a sizable team of 15 reporters for coverage.
In both its partnerships and its editorial decisions, The Telegraph has demonstrated a commitment to keeping up with the times, and to connecting with its readership using a digital-first mindset.
Sky News showcased ambitious video, editorial and social offerings
Sky News's designated 2019 as a year of social and video ambitions. Up for Video Team of the Year, the company created and distributed content across social platforms such as YouTube and Snapchat, along with OTT platforms such as Apple TV. And Sky News's push paid off: Video content was viewed more than 1.5 billion times in 2019.
Also up for Editorial Team of the Year, Sky News assigned its reporters and writers to issues of social import. The team often emerged as the first to break important stories, including the death of 19-year-old Harry Dunn in an accident involving a former United States intelligence officer — an incident that touched off a dispute over subsequent claims of diplomatic immunity.
Also up for Best Live Event and Most Original Use of Social, Sky News garnered over 700,000 viewers for its #ElectionSocial coverage, which ran across Twitter, Facebook, YouTube and — in the very first instance of a news show running on the Amazon-owned gaming platform — Twitch. On each social platform, Sky News created unique moderation and formatting, recognizing that successful organizations can't settle for a one-size-fits-all approach in today's social media environment.
PinkNews embraced youth-forward social engagement
A digital-first media brand, the 15-year-old PinkNews holds the distinction of being the first online magazine focused wholly on LGBT+ issues. Up for Publisher of the Year, PinkNews now reaches as many as 50 million unique users per month across its website, app and social footprint. Last year, PinkNews broke new ground on social content and interactive engagements — and struck a chord with Gen Z audiences in the process.
PinkNews's other 2019 efforts similarly engaged with younger audiences, particularly those aged 13–24. Tying its in-depth political content to the social ecosystem, the company launched new channels on Snapchat and TikTok. At the same time, PinkNews maintained its video initiatives with existing platform partners, including Twitter. And, crucially, the company has taken steps to monetize all of its content.
The company — also up for Editorial Team of the Year and Most Original Use of Social for Election Coverage — used social media as a primary platform to dive into the UK's 2019 elections. Creating a wide array of interactive content for Snapchat users, PinkNews employed quizzes, polls and editorial analysis to engage with audiences on LGBT+-related issues connected to the election. The team even snagged Q&As with influential political leaders, including Jeremy Corbyn and Boris Johnson.
Ultimately, PinkNews doubled down on editorial tenacity, interactivity and new formats to strengthen its existing audience and forge a new one.
The shortlist of this year's nominees
The media companies that distinguished themselves in this installment of the Digiday Media Awards Europe engaged with new audiences on new platforms, with an eye toward video, social media and younger users. In every case, they exhibited creative decision-making and reportorial strength while shining a light on social issues relevant to their audiences.
Digiday congratulates all the nominees. Read on for the full list.
Best Branded Content Program
Ladbible Group, Mindshare and Three – Relaxing Stuff
WeTransfer and Squarespace – Make it Real
Hearst UK, Mindshare and Comfort
The Telegraph and Australian Tourist Board – One Voice
The New York Times, T Brand Studio and Burberry – Love: The Spoken Word
DBLTAP and 20th Century Fox – Alita: Battle Angel
Best New Vertical or Brand
Scandinavia Online AS – Kode24
PinkNews – This is Life
BuzzfeedUK – Seasoned
Scandinavia Online AS – Elbil24
ITV News – The Rundown
The Telegraph – Women's Sport
Best Use of Audience Data
GTB, Xaxis, Mindshare and Ford
Merkle & Sky
Beano Studios
MiQ, Dentsu Aegis Network and N Brown
Specsavers & GroupM
Best User Experience
Which? Limited
Singular.live
Sky News – Moon Landing
RT – #Romanovs100
Best Use of Technology
GTB, Xaxis, Mindshare and Ford
RT – Lessons of Auschwitz
Merkle & Twitter – Magpie
VGTV – VG News
Eleven Sports – Watch Together
Politico – Twitter Tracker
Best Ad Tech Platform
LoopMe
Xandr – Xandr Invest
Nano Interactive
Best Video Platform
VG News
Innovid, Havas, Channel 4 and Swarovski – Naughty or Nice
Wibbitz
Genero and BBC StoryWorks
Minute Media
Best Publisher Platform
The Ozone Project
Trackonomics
Zephr
Skimlinks – AMP Extension
Permutive
Publish Lab AS
Best Single Article
The New York Times, T Brand Studio and Fondation L'Oréal
Culture Trip – When Venice Ruled the World
TV2 Denmark – How much sex do you think the average Dane is having?
Best Series
UBS and Financial Times – UBS Transact
CNBC International
The New York Times, T Brand Studio and Audemars Piguet – Contemporary Art
The Telegraph – Will it kill me?
Sky News – Off Limits
Best Custom Advertising
Bloomberg Media – CODE 11.59
Merkle and Twitter – Magpie
MiQ, MullenLowe Mediahub and Western Union – Liverpool FC Sport Sync
Bloomberg Media and AIFC – My Kazakhstan
Quartz Creative and EY
Best Live Event
Sky News – Deep Ocean Live
The Telegraph, PHD and SAP – Think differently about Autism at work
Sputnik France – Paris Mayday
Sky News – #ElectionSocial
Best Use of Video
RT – Lessons of Auschwitz
SkyNews – Snapchat Breaking
CNN International Commercial and DHL – DHL 50th Anniversary
Aftonbladet – 200 Seconds
Hearst UK and Very.co.uk
Social Chain and Bulk Powders
Best Podcast
SkyNews Radio – StoryCast
Lime Pictures and Hollyoaks – Don't Filter Feelings
Aftonbladet – "Murdered Women"
ITV News – Calling Peston
Evening Standard – The Leader
Journal Media – Stardust
Most Original Use of Social
redfish
The Telegraph
Chefclub – Kiddoz
PinkNews – General Election Coverage
Sky News – #ElectionSocial
Best Social Good Campaign
UNILAD and FreedomToDonate – Blood Without Bias
Hearst UK and P&G – Project Body Love
ITV Lorraine – Change + Check
Xandr and Illuma
Best Paid Subscription/Membership Product
Boat International Media – Boat Pro
The Business of Fashion
Readly
Digital Product of the Year
Aftonbladet – Supernytt
RT – #Romanovs100
Scandinavia Online AS – Kode24
Politico – Politico Pro
Eleven Sports – Watch Together
VGTV – VG News
Video Team of the Year
CNBC International
Culture Trip
PinkNews
SkyNews
Social Chain Media
VGTV
Editorial Team of the Year
Culture Trip
PinkNews
Sky News
Branded Content Team of the Year
CNN – Create
Culture Trip
Immediate Media Co – Imagine
Hearst UK – Hearst Studio
Haymarket Automotive Studio
Partnership of the Year
24sata and Vichy – BFF The Friendship Journey
The Telegraph, MGOMD and John Lewis & Partners – Live without leaving
Mail Metro Media and The Story Lab for JD Williams – We See You
The Telegraph and Australian Tourist Board – One Voice
Mail Metro Media and The Story Lab for Matalan – The Instant Edit
Quartz Creative and EY
Media Brand of the Year
Moonbug Entertainment
VGTV
Jungle Creations – Twisted
Financial Times
Publisher of the Year
Financial Times
PinkNews
Scandinavia Online AS
VGTV
https://digiday.com/?p=367728