Kellogg's, LEGO and Michelob Ultra are Digiday Content Marketing Awards winners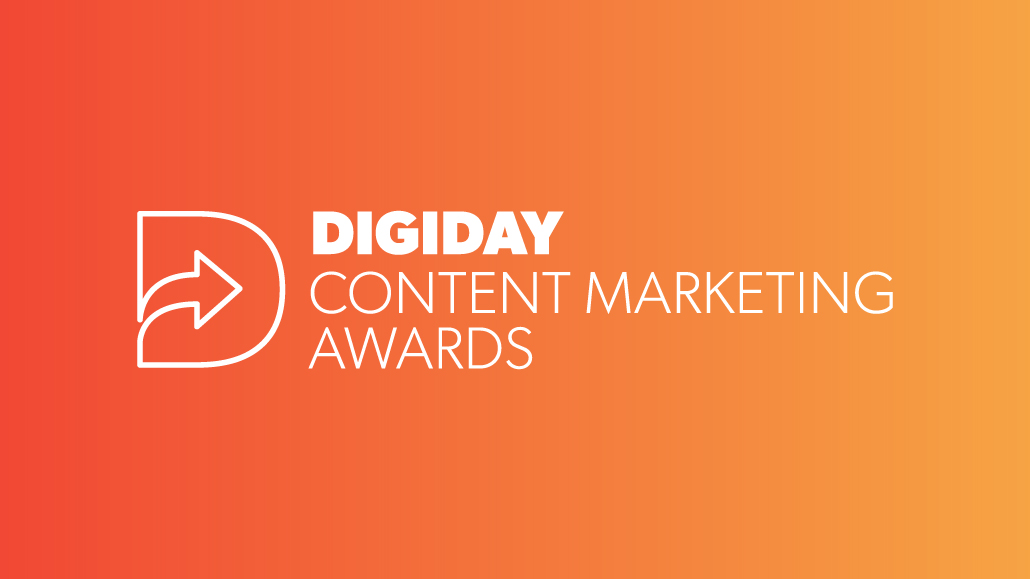 The 2022 Digiday Content Marketing Awards spotlight brands and agencies at the forefront of innovation in the branded content space. Over the past 12 months, these companies have demonstrated expertise in creating content across numerous channels and platforms to engage their audiences and achieve business goals effectively.
This year's winners, in particular, have excelled at producing video, audio and experiential content and using influencers and user-generated content to drive online engagement and sales. Concurrently, winners also made strides using social media to launch standout marketing campaigns and data to inform more personalized marketing messages.
Honorees include brands in the fashion and beauty industry and companies in the CPG, media and entertainment space.
Kellogg's: The CPG company uses virtual and in-person events as vehicles for education and brand awareness. Kellogg's hosted a virtual event to create a dialogue on childhood hunger for World Food Day. Additionally, the company's Pop-Tarts brand launched an interactive pop-up shop that combined art and clothing designed for Gen Z audiences.
LEGO: The toy company partnered with Nickelodeon for a branded podcast for girls ages 4–12. The podcast is hosted by influencers who share real stories and discuss various topics designed to authentically communicate how LEGO playsets encourage expressive play and build friendships.
Michelob Ultra: The beer brand used experiential marketing and real-time streaming video to welcome people back to social activities as quarantine restrictions eased. The brand hosted a hybrid cycling class and live concert, which was streamed to six cycling studios worldwide and boosted by a paid media campaign.
Scroll down to see all of the 2022 Digital Content Marketing Awards winners below. You'll find a brief overview of the campaigns and insights into why they won and what marketers can learn from them. You can also download the complete guide here.
Full winner list below:
Best Advertising Partner for Brands
First Media and Factor – Performance Marketing Launch
Best Agency/Client Collaboration
LADbible Group x Disney + x Publicis
Best Brand Publication – Print and/or Digital
Mahlab – transforming the water industry bible.
Best Brand/Influencer Collaboration
PPK and The Florida Lottery – Week For Life Wellness Series
Best Branded Content Series – B2B
EY – Leadership in Action
Branded Content Series – B2C
Digitas, KitchenAid & Vox Creative -Design Minded
Best Branded Content Site – B2B
Best Branded Content Site – B2C
Google Shopping x PAPER – 21 of 21 Partnership
Best Branded Podcast
LEGO® and Velocity, ViacomCBS
Best Campaign Pivot
Barkley – Delta Faucet Real Life Showroom
Best Community Building Campaign – NEW
Fenty Beauty & Barbarian — Fenty Eau De Parfum Ghost Stores
Best Direct Response Campaign
Mars Pet Care – Cesar Wholesome Bowls- BestieBowls – Weber Shandwick, Chicago
First Media and Factor – Performance Marketing Launch
Best Experiential Marketing Campaign
Kellogg's Pop-Tarts – Pop-Tarts Frost Shop – Weber Shandwick, Chicago
Best In-House Content/Brand Studio
ViacomCBS Streaming – Candy Factory
Best Influencer-Generated Content
eos x Mischief @ No Fixed Address – Cooch Blessings Campaign
Best Interactive Content Piece or Series
McKinsey & Company – The Asian Century, two years on: A look back
Best Multi-Channel Content Distribution Strategy
Anheuser-Busch – Reventón de Verano
Best Multi-Channel Content Distribution Strategy
So Yummy and Walmart – 360º Social Commerce Campaign
Best New Product or Launch Campaign
Hertz – Launch of Let's Go!
Best Use of Data
Tremor Video + Universal McCann (Detroit) + Pure Michigan
Best Use of Native Advertising/Sponsored Content
theSkimm – Virtual Holiday Village
Best Use of Real-Time Streaming Video
Movement Live by Michelob ULTRA – The Ultimate Ride: A Cycling Experience & Live Concert
Best Use of Social
American Eagle
e.l.f. Beauty, Chipotle, Movers+Shakers, D1A
Best Use of TikTok – NEW
eos x Mischief @ No Fixed Address – Cooch Blessings Campaign
Best Use of Video
Merck – Uncovering TNBC: Stories of Resilience
Best User-Generated Content
Best Virtual Event – NEW
Insider Studios + Kellogg's: Bringing People Together to Combat Childhood Hunger
Content Marketing Partner of the Year
Most Effective/Measurable Campaign
e.l.f. Beauty, Chipotle, Movers+Shakers, D1A
Most Engaged Brand Community
Fenty Beauty & Barbarian — Fenty Eau De Parfum Ghost Stores
Most Innovative Use of Content
McKinsey & Company – McKinsey for Kids: K-pop, culture, containers, and why Asia's where the action is
https://digiday.com/?p=442542