The Brazilian Report, Paramount Brand Studio, New York Times Advertising and The Wall Street Journal are among the 2023 Digiday Media Awards finalists
June 6, 2023 • 8 min read
•
•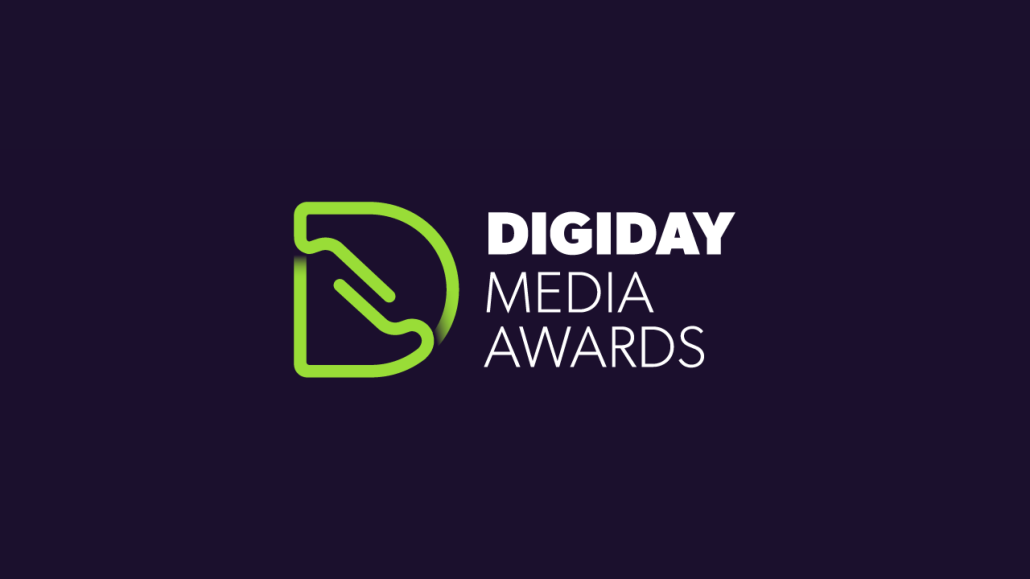 Personalization, authenticity and inclusivity emerged as significant themes among this year's Digiday Media Awards shortlist. With the expansion of digital media's global reach and influence, brands are recognizing the importance of investing in emerging channels to engage diverse communities.
The Brazilian Report was shortlisted for several categories, including Best Podcast for its weekly series, 'Explaining Brazil.' The podcast aims to provide in-depth analysis and nuanced insights on the country's current affairs to a global audience of business leaders and policymakers, attracting listeners to its website and ultimately converting them into subscribers of the publication's written content. Explaining Brazil's cultivated brand image and reach has also led The Brazilian Report to be cited in international outlets as a reference for the country's news, including Time magazine, Axios, Vox Media, CNBC, CGTN, Al Jazeera, BBC and more.
In the new Best Use of Emerging Tech category, Paramount Brand Studio earned a nomination for its 'Yellowstone' set tour with longtime partner Ram Trucks. Available online, the Ram and 'Yellowstone' set tour is an interactive AR experience that uses 360 footage from the set to allow fans to tour the Dutton Ranch from the driver's seat of a Ram 1500. Users can also explore the truck's unique features through photos and descriptions, even customizing the color of an exterior 360 view of the truck. The AR experience created deeper engagement for 'Yellowstone' fans to interact with the Ram brand, resulting in more than 363,000 page views at YellowstoneSetTour.com and over 10 million social media impressions.
LGBTQ+ media brand PinkNews received a nomination for Media Brand of the Year following the relaunch of its website and apps. PinkNews produces content that elevates marginalized voices and highlights the diversity of the entire LGBTQ+ spectrum, reaching over 100 million unique monthly users across its website, apps and social media platforms. The independent digital publisher introduced new features on its owned platforms to better engage with its audiences, including an "uplifting news filter" and a personalized newsfeed based on user preferences. In another nod to inclusivity, the PinkNews website and apps now adhere to the W3C's Web Content Accessibility Guidelines.
In the Best Branded Content Program (B2C Category), German footwear brand Birkenstock and New York Times Advertising received a nomination for their 'Ugly for a Reason' campaign. Created in partnership with T Brand Studio, Birkenstock's first global content campaign emphasized how the brand's "ugly" shoes play a role in maintaining foot health. The campaign spanned a three-part documentary-style video series, custom print and digital media content, audio spots and social extensions educating audiences on the role feet played in human evolution and how to protect foot health. 'Ugly for a Reason' leaned on visual storytelling, scientific experts and cultural figures to raise awareness about foot health and Birkenstock's unique approach to functional footwear. The campaign reached a global audience of over 140 million people and garnered coverage in several business, health and lifestyle publications.
The Wall Street Journal is a finalist in the Best Event category, earning the recognition for its annual Future of Everything Festival. The 2022 event was one of the publisher's largest hybrid events, with over 16,000 registrants. Virtual guests participated through the Journal's online event platform and within its 'Festival Multiverse,' a metaverse experience featuring interactive digital twins of the event. For the in-person offering, attendees joined a variety of bespoke off-campus activities across New York City, including a drive-in movie, two chef's table dinners and kitchen tours, and intimate workshops led by visionaries across several industries, including tech, social media and health. At the main stage, attendees participated in masterclasses and physical activations such as 'Iconic Mints,' a hybrid metaverse exhibit, and The Lab, a hub showcasing innovative products from more than 20 brands. The program, which surpassed its audience goals, also emphasized diversity and accessibility. It included more than 50 speakers from multiple backgrounds and disciplines, with 41% female speakers and 21% people of color. Additionally, the event platform and content were accessible to all attendees through a partnership with Userway, which provided closed captioning, keyboard navigation and other accessibility features.
Altogether, the work the judges nominated in 2023 demonstrated that brands are emerging technologies and media to offer personalized and engaging experiences to a breadth of audiences.
See the complete list of finalists below.
Best Ad Tech Platform
Adapex, Inc.
BLOCKBOARD Ushers in Next Generation of Advertising
DeepIntent
Dstillery – ID-free®
EDO, Inc. – TV Outcomes Data for the Modern Marketer
Flight Control, Built for Agency Efficiency
Knorex XPO Powering Unified Advertising Execution
Best Brand Partnership – B2B
Custom Content from the Wall Street Journal and EssenceMediacom – Indeed
Foundry and OpenText – Digital Futures
Indeed with essenceMediacom and Insider – Talent Insider
New York Times Advertising & Giant Spoon x GE
Best Brand Partnership – B2C
CBS Sports x Bonobos Presents Decades of Drip
First Media's So Yummy & Michelob ULTRA – #ULTRAsummer
Frito Lay North America, OMD & Amazon- Launch Cheetos Duster
Paramount Brand Studio – Ram x Yellowstone Set Tour
Remezcla
theSkimm & Zillow – SkimmU Special Edition: Home Buying
Best Branded Content Program – B2B
Cisco and WP Creative Group – Hybrid Is How
Custom Content from the Wall Street Journal – Dow
MotorTrend & BlackBerry QNX — Coding The Car
NBC News Brand Studio & EY-Real Time Insights
NBC News Brand Studio & Salesforce – The SHIFT
Twitch
Best Branded Content Program – B2C
Intel x The Daily Show with Trevor Noah – Kosta vs Machine
Nestle Drumstick x Comedy Central's 'Screen Test'
OMD & Ancestry – Launch of "A Dream Delivered"
OMD & Canva- Canva x The Walking Dead Designing Dead Program
Twitch
Ugly for a Reason – Birkenstock & New York Times Advertising
Best Commerce Strategy
AllGear Digital – Evolution of Content Commerce Strategy
Apartment Therapy – Commerce
Best Buy Ads and Criteo – Commerce Max Campaign
Canidae & January Digital – OOH Ads for Eco-Friendly Refills
Markacy – Finance Based Media Buying
The Stable, Part of Accenture Song
Best Contextual Targeting Offering
AccuWeather & The Vitamin Shoppe: Summer Sips Campaign
AdsWizz Unleashes Audio Advertising with Voice Ads
dentsu/RAAS Labs/B&Q: easiest way to shop home improvement
IRIS.TV and 4D
Mondelēz & Quotient Target Summer Snacking Success
Teads – The Platform that Means Business
Best Custom Advertising
Achieving Efficiency & Lift with Unique Creatives from Kargo
Markacy – Finance Based Media Buying
OMD & Ancestry – Launch of "A Dream Delivered"
Origin
Oris launches Social Display via Amobee PGR Media & Spaceback
Twitch
Best Digital Product Innovation
Cooler Screens
FOX Sports & Tagboard Produce Most Connected World Cup Ever
GumGum & Playground xyz – Context & Attention for Domino's
How BMW Increased Brand Metrics with Sharethrough GreenPMPs™
Mirriad, Charlse Schwab and The Hallmark Channel
Xaxis and Mediacom elevate Tele2AB to new heights
Best Editorial Package
CO— by U.S. Chamber of Commerce
Deaths in the Family – Insider
Dotdash Meredith – Parents
Harvard Business Review
Microsoft & GDP: Crafting How to Hybrid: The WorkLab Guides
Warehouse Nation – Insider
Best Editorial Video Series
Family Style with Al Roker – TODAY All Day
States of America/USA TODAY
Ugly for a Reason – Birkenstock & New York Times Advertising
Washington Post Live
Best Event
Apartment Therapy's Small/Cool NYC 2022
BDG's NYLON House
Black Love, Inc's Inaugural Black Love Weekend
GovExec – Evening of Honors
OMD & Lay's® Potato Chips – Launch Lay's® BravoCon
Procter & Gamble – P&G Battle of the Paddles at SB LVII
The Wall Street Journal – The Future of Everything Festival
Best First-Party Data Strategy
Bloomberg – Bull or Bear Market?
BlueConic & Roularta Media Group
LiveRamp Authenticated Traffic Solution (ATS)
PepsiCo Media
Permutive helps PMC drive value for brands via direct-sold
The Stable, Part of Accenture Song
Best Newsletter
1440, the impartial daily digest
Axios Media Inc. & Sailthru by Marigold – Axios Local
BDG — Amplify Our Voices Newsletter
ESPN: 2023 NBA Rundown Newsletter
McKinsey Global Publishing
The Brazilian Report
Best Podcast
Ahead of Its Time — an original podcast by Setapp
Black Love, Inc.'s Original Podcast, The Mama's Den
Harvard Business Review
IBM & EightBar Collective: SmartTalks with IBM
The Brazilian Report
The Outlaw Ocean Podcast
The Volume – The Draymond Green Show
Best Publisher Platform
Beachfront | The Sell-Side Ad Server Built for Convergent TV
BOMESI Empowers Black-Owned Media Companies with Fabrik
EX.CO | The Publisher-First Video Technology Platform
Keystone by Outbrain
Triton Digital
Wurl: Data-driven Solutions for CTV Distribution & Marketing
Best Story
Staysure/Merkle partnership & story of their covid strategy
The Brazilian Report
The Markup: Meta Receives Medical Info from Hospital Sites
Best Subscription or Membership Product
Omeda & Gardner Business Media: Actioning First-Party Data
Tempt to laugh – VGTV
The LA Times & Recurly
The Weather Channel television network
Best use of Audience Insights
Ampersand & BMW/ Universal McCann
Avangrid and WP Creative Group – How Green Can We Go?
Merkle & Hilton Pupadvisor
Merkle & Tradepoint
THE FIFTH
The Washington Post & ActionIQ – Launch of Newsprint
Best use of Emerging Tech
Dow Jones and Active Theory
FCB – Michelob ULTRA
Paramount Brand Studio – Ram x Yellowstone Set Tour
Playwire – Lunchables Metaverse Takeover
The Famous Group – Vixi Live
THE FIFTH x AELTC X #ChampionOfTheHill
Best use of Social
Merkle & Hilton – HAMPTON BREAKFAST – SCARLETT MOFFATT
NRMA Insurance
NRMA Insurance – Social Strategy
THE FIFTH
The Volume
Twitch
Best use of Video
Aki Technologies and Nature Valley – Personalized Video
AT&T Business & Insider Studios: United States of Automation
McKinsey Global Publishing
McKinsey Global Publishing
Merkle & Hampton By Hilton YouTube Creator Test
PinkNews
Best Video Distribution and Programming Strategy
CBS Sports x Bonobos Presents Decades of Drip
NowThis
Best Video Platform
Beachfront | The Sell-Side Ad Server Built for Convergent TV
Brightcove
Local Now
STN Video
Washington Post Live
Content Studio of the Year
BDG Studios
Hodinkee Editorial + Hodinkee Studio
One X Studios
T Brand Studio
Editorial Team of the Year
Grid
Hodinkee Editorial + Hodinkee Studio
PinkNews
Reader's Digest, a TMB (Trusted Media Brands) brand
The Brazilian Report
The Hill
Media Brand of the Year
Bustle
Dotdash Meredith – Verywell
Everyday Health Consumer
PinkNews
SPIN
The Hill
Media Company of the Year
Crooked Media
Tastemade
The Brazilian Report
TOGETHXR
Most Engaged Community
Harvard Business Review
Taste of Home, a TMB (Trusted Media Brands) brand
The Dad
theSkimm State of Women 2023
Video Team of the Year
PinkNews
https://digiday.com/?p=506525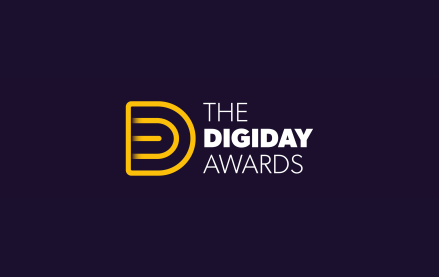 September 26, 2023 • 3 min read
•
•
The 2023 Digiday Awards highlighted a surge in different techniques to gain customer engagement, from multisensory encounters to infusing cutting-edge technologies and more. This year's winners also focused on collaborative partnerships to access untapped markets, craft distinctive offerings and spur innovation. One program that touches upon all these themes won Best In-Game Advertising Strategy — […]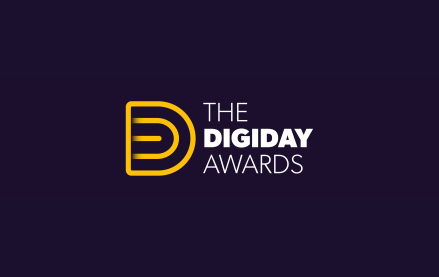 September 12, 2023 • 5 min read
•
•
This year, immersive brand journeys and multi-platform campaigns have become essential strategies for brands to tap into new markets and diverse audiences with innovative and unique offerings. Finalists for the 2023 Digiday Awards have also leaned on influencer marketing, brand collaborations and visual storytelling to foster deeper connections with their audiences. For instance, in the […]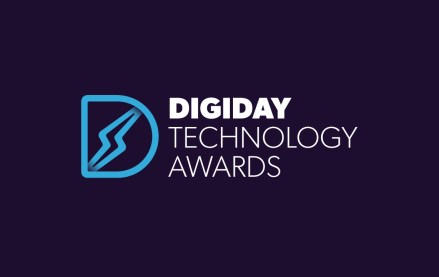 August 29, 2023 • 3 min read
•
•
The full roster of 2023 Digiday Technology Awards winners highlighted how companies are adopting new technologies in pursuit of highly effective personalization balanced with data privacy. Among the prevalent themes this year were micro-personalization with AI, e-commerce technology as well as privacy compliance and partnerships. Putting artificial intelligence at the forefront was LivePerson, winner of […]