NowThis, Twitch and Code and Theory win at the Digiday Fall Awards Gala
November 14, 2019 • 2 min read
NowThis, Twitch, Code and Theory, Group SJR and Salesforce are among the winners emerging from the Digiday Fall Awards Gala, which was attended by Turner, Dow Jones, MailChimp and CBS Interactive, all of whom were finalists. The event, which recognized work across the Digiday Awards, Digiday Technology Awards and Digiday Worklife Awards, was held at The Lighthouse at Chelsea Piers in New York City.
Mobile news publisher NowThis, part of the Group Nine family of media brands, is this year's winner for Most Innovative Publisher under the Digiday Awards. The seven-year-old digital publisher now reaches over 115 million people per month in the U.S. alone, 60% of whom are millennials. This is, in part, due to an increased number of conversations with newsmakers ranging from Alexandria Ocasio-Cortez to Robert De Niro to RuPaul. Also winning a Digiday Award is Code and Theory. Work on behalf of brands like CNN, Nasdaq, Adidas and J.P. Morgan Chase has landed the New York City-based group Creative Agency of the Year.
Amazon-owned Twitch was named Best Video Marketing and Advertising Platform under the Digiday Technology Awards. The streaming service teamed up with Reese's to create an experience that allowed users to simulate an Easter Egg hunt across five sponsored influencer streams. Also winning a Digiday Technology Award is Salesforce Marketing Cloud, which was named Best Marketing Automation Platform.
Taking home the Digiday Worklife Award for Most Innovative Culture, which is awarded to the company whose culture best fosters unique, original and successful thinking demonstrated by tangible results, is Group SJR. The idea-obsessed marketing consultancy focuses its efforts on ideas, not hierarchy.
See the full list of winners below.
Best Use of Social
Performics and Xfinity xFi Pods
Best Use of Video, sponsored by Tubular Labs
Ancestry, SundanceTV and The Content Collective – Railroad Ties
Best Branding Consumer Campaign
Nebraska Tourism Commission – "Nebraska. Honestly, it's not for everyone."
Multi-Platform Campaign of the Year
Land O'Lakes and The Martin Agency – SHE-I-O
Most Innovative Publisher
NowThis
Creative Agency of the Year
Code and Theory
Media Agency of the Year
Maffick
Brand of the Year
Verizon Media
Most Innovative Culture
Group SJR
Most Passionate Employees
Gear Patrol
Most Dedicated to Employee Growth
MightyHive
Most Dedicated to Employee Wellness
One Thousand Birds
Most Committed to Diversity and Inclusion
Yext
Most Committed to the Community/Social Good
Imre
Employer of the Year
Critical Mass
Best Video Marketing and Advertising Platform
Twitch for Twitch.tv
Best Marketing Automation Platform
Salesforce Marketing Cloud
Best Social Marketing Tools/Platform
Tiger Pistol
Best Display and Programmatic Advertising Platform
GumGum for Verity
Best Monetization Platform for Publishers
AdsWizz
Best Location-Based Platform
Uberall
Best Customer Data Platform
Velocidi
https://digiday.com/?p=352767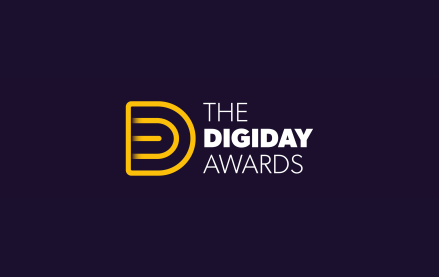 September 26, 2023 • 3 min read
The 2023 Digiday Awards highlighted a surge in different techniques to gain customer engagement, from multisensory encounters to infusing cutting-edge technologies and more. This year's winners also focused on collaborative partnerships to access untapped markets, craft distinctive offerings and spur innovation. One program that touches upon all these themes won Best In-Game Advertising Strategy — […]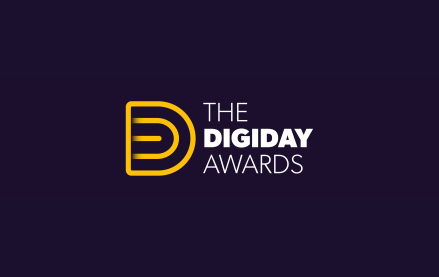 September 12, 2023 • 5 min read
This year, immersive brand journeys and multi-platform campaigns have become essential strategies for brands to tap into new markets and diverse audiences with innovative and unique offerings. Finalists for the 2023 Digiday Awards have also leaned on influencer marketing, brand collaborations and visual storytelling to foster deeper connections with their audiences. For instance, in the […]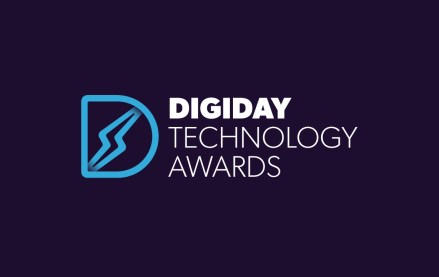 August 29, 2023 • 3 min read
The full roster of 2023 Digiday Technology Awards winners highlighted how companies are adopting new technologies in pursuit of highly effective personalization balanced with data privacy. Among the prevalent themes this year were micro-personalization with AI, e-commerce technology as well as privacy compliance and partnerships. Putting artificial intelligence at the forefront was LivePerson, winner of […]