Meet the Digiday Retail Award Winners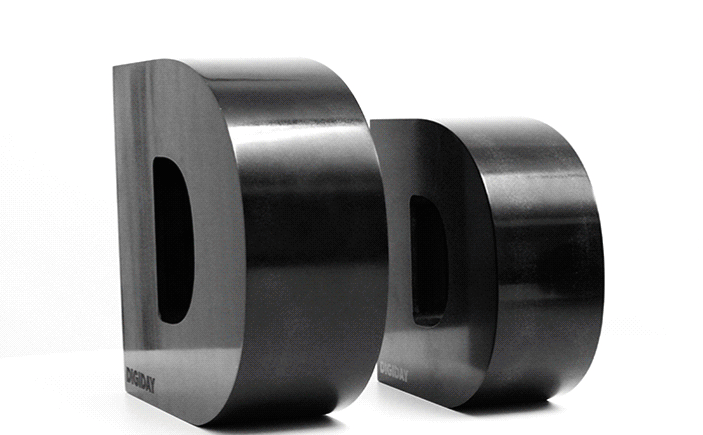 SapientNitro took home Best in Show at the 2014 Digiday Retail Awards honoring overall excellence and achievement in online retail marketing and advertising in the past calendar year. SapientNitro won for its Avon Mobile Brochure 2.0, a mobile application that helps Avon makeup sellers keep track of all available products and customer orders. The company also won "Best Mobile Brand/Commerce Experience."
The complete list of winners follows:
Cabela's, the Nebraska-based retailer of outdoor recreational merchandise, won "Best In-Store Digital Retail Experience," for its work by agency Spredfast.
Marketing agency redpepper and Claire's, the 1990s lodestar of America's malls, took home "Best Digital Brand Marketing Campaign" for its line of Claire's Project BFF Jewelry.
Brooklyn-based digital agency Huge won for "Best Retail Website" for FatFace.com, an activewear retailer; and "Best Overall E-Commerce Experience" for client Restoration Hardware's Rhcontemporaryart.com, a site for emerging artists.
JCPenney's Super Bowl XLVIII Twitter campaign #TweetingWithMittens earned agencies Victor & Spoils, EVB, and PMK*BNC the award for "Most Innovative Use of Social Media."
Red-Orbit.com, a digital marketing firm in Slovenia, won "Best Use of Data." Red Orbit worked with consumer electronics retailer Big Bang to maximize digital marketing performance based on advanced analytics that tracked the consumer decision journey.
Grocer Sam's Club and digital agency Rockfish won "Most Innovative Use of Technology To Drive Sales." Rockfish retooled Sam's Club's mobile apps for iPhone and Android, letting users purchase items easily and serving them with custom content.
Skechers' Performance Division footwear and Internet radio provider Pandora won "Best Content Marketing/Content Program" Pandora helped boost awareness of Skechers' running shoes by curating playlists according to runners' needs.
Lastly, Staples Canada, in partnership with predictive marketing software company Kenshoo and digital coupon platform RevTrax, won "Best Direct Digital Marketing Campaign" for www.staples.ca, Canada's stationery and office supplies destination.