McDonald's, Spotify, Redefine Meat and Nissan are Digiday Marketing and Advertising Awards Europe winners
December 15, 2022 • 4 min read
•
•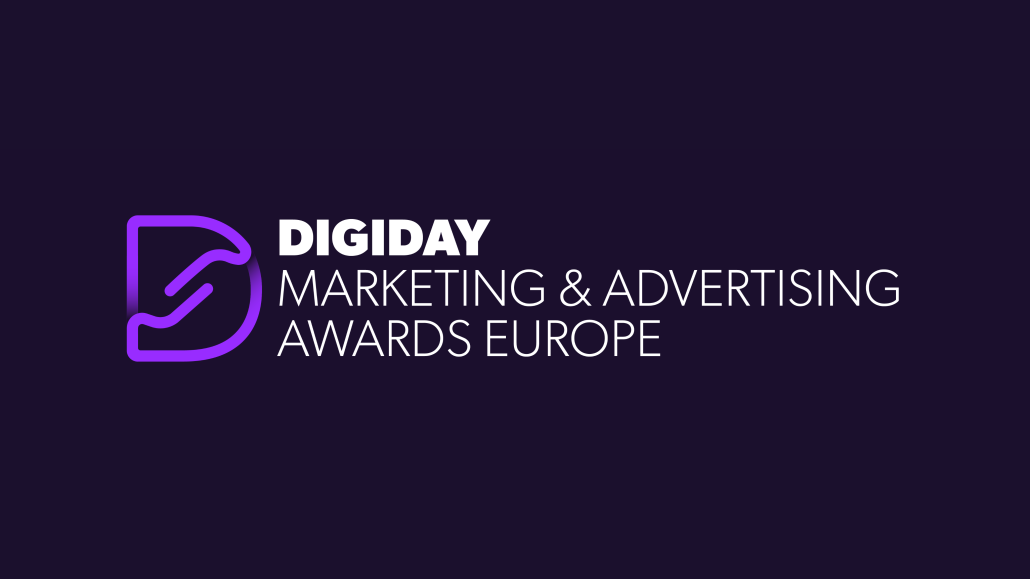 The list of winners of the 2022 Digiday Marketing and Advertising Awards Europe highlights how companies are leaning on social media and data-based content strategies to drive brand engagement. Sustainability and other meaningful practices remain top priorities for consumers and companies, with many of this year's entrants and subsequent winners striving to show their commitment to overall betterment.
McDonald's and Spotify earned a win for Best Use of Data, the category with the highest number of entries, for its campaign driving awareness of McAuto locations — the restaurant's drive-thru service — throughout Spain. Recognizing that road trips and music go hand-in-hand, the campaign took users on a personalized musical journey enhanced by location data. Spotify data was used to target listeners who were either in their cars or were categorized as car owners and were, therefore, more likely to visit a McAuto location. The ads prompted listeners to visit an interactive microsite, which served up suggested routes to their intended destinations while highlighting McAuto stops along the way. Users also received a personalized Spotify playlist that lasted the duration of the trip. The campaign delivered more than 9 million impressions with a total reach of more than 1.4 million.
For Best Use of Social, digital marketing agency Moburst and Redefine Meat were recognized for the brand's European launch. The company, which creates plant-based meat with proprietary 3D printing technology, partnered with Moburst to generate brand awareness and collect leads with a wide range of ads and organic content. The campaign included a hyper-targeted lead-generation campaign targeting restaurant owners who would benefit from serving Redefine Meat's products in their restaurants. Moburst and Redefine Meat also launched a new TikTok channel, which garnered 16 million video views in 60 days, and increased engagements and impressions on Facebook, Instagram and LinkedIn. Redefine Meat's New-Meat appeared on the menu at 150 restaurants in the first quarter in four new markets.
In the new Best Emerging Tech Campaign category, MG OMD, TBWA and Nissan claimed the award for their metaverse experience. To launch its new electric vehicle, the Ariya, Nissan partnered with MG OMD, TBWA, Warm Storm, Quantum Universe and Meta to develop a fully immersive metaverse WebXR car launch experience across VR headset, mobile and desktop. As part of the campaign, five emerging artists were challenged to create artwork showcasing the Ariya as a "ray of hope" in different cities around the United Kingdom. The works were recreated in VR within the Nissan Ariya metaspace as a 3D art gallery, then promoted across Facebook and Instagram. The campaign aimed to cement the electric SUV as Nissan's halo model and differentiate the brand with innovative tech, Japanese-inspired design and electrification. The Meta campaign reached 24 million unique users across the U.K. Additionally, a YouGov study showed that those exposed to the campaign were more than twice as likely to see the Ariya as Nissan's flagship model. During the campaign, there were more than 7,400 dealer inquiries and 2,200 customer sales.
Full DMAAE winners list below:
Agency of the Year
RocketMill – The UK's largest employee-owned agency
Best Branded Content Series
Jungle Creations for Heinz – Heinz & Twisted: Sandwich Goals
Best Branded Content Site
Footballco and Heineken – Fresher Football launch
Best Campaign Pivot
Best Collaboration
the7stars: Gousto Beats on Spotify
Best Community Management Strategy
Best Emerging Tech Campaign
MG OMD, TBWA & Nissan – the Launch of the Ariya electrified labs metaverse experience
Best In-House Studio
Best Influencer Collaboration
OneFifty x Airbnb – Reintroducing the City Break
RAPT Creative
Best Multi-Channel Content Distribution Strategy
MediaCom UK, Sky, Engine, SuperAwesome, Hogarth Metaverse Foundry
Best New Product or Launch Campaign
Moburst – Redefine Meat European Launch
Best Organic Campaign
KPN & Team5pm – KPN Ultimate Speedtest: adding value to the YouTube gaming community with strong and original branded video content.
Best Paid Social Campaign
Moburst – Redefine Meat European Launch
Best Search Campaign
MG OMD & Specsavers – Live Appointment Feed 2.0
Best Use of Audio
Cancer Research UK, A Million Ads and Mediacom – Race for Life
Best Use of Data
McDonalds & Spotify: Driving awareness of McAuto through Spotify
VidMob & Corona UK – Free Range Humans Campaign
Best Use of Native Advertising/Sponsored Content
WhatsApp View Once: Private moments you only view once
Best Use of Social
Moburst – Redefine Meat European Launch
Best Use of Technology
Marriott Bonvoy, Publicis Sport & Entertainment, Publicis Media and Bidstack – Forging a New Path for Hotel Brands in the Metaverse
Best Use of Video
Brand of the Year
Most Effective/Measurable Campaign
Lane Media for Fairfax & Favor
https://digiday.com/?p=480849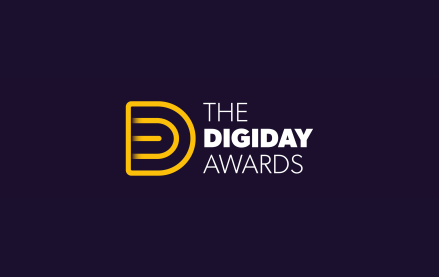 September 26, 2023 • 3 min read
•
•
The 2023 Digiday Awards highlighted a surge in different techniques to gain customer engagement, from multisensory encounters to infusing cutting-edge technologies and more. This year's winners also focused on collaborative partnerships to access untapped markets, craft distinctive offerings and spur innovation. One program that touches upon all these themes won Best In-Game Advertising Strategy — […]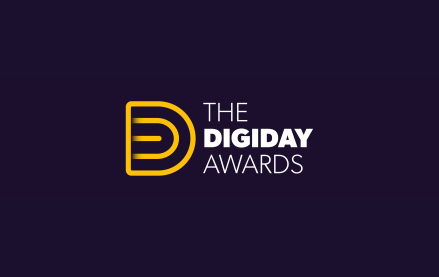 September 12, 2023 • 5 min read
•
•
This year, immersive brand journeys and multi-platform campaigns have become essential strategies for brands to tap into new markets and diverse audiences with innovative and unique offerings. Finalists for the 2023 Digiday Awards have also leaned on influencer marketing, brand collaborations and visual storytelling to foster deeper connections with their audiences. For instance, in the […]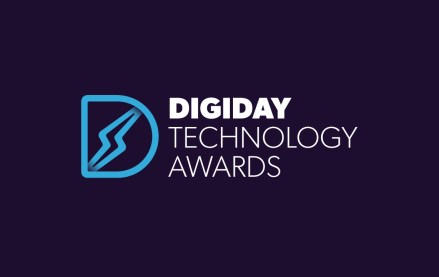 August 29, 2023 • 3 min read
•
•
The full roster of 2023 Digiday Technology Awards winners highlighted how companies are adopting new technologies in pursuit of highly effective personalization balanced with data privacy. Among the prevalent themes this year were micro-personalization with AI, e-commerce technology as well as privacy compliance and partnerships. Putting artificial intelligence at the forefront was LivePerson, winner of […]