Hearst UK and Jungle Creations lead the Digiday Media Awards nominations
March 21, 2019 • 4 min read
•
•
Hearst UK and Jungle Creations lead the pack of finalists for the 2019 Digiday Media Awards Europe, which recognizes the companies, campaigns and technology modernizing European media.
Hearst UK is up for Best Branded Content Series, Best Use of Live for their work with The Laughing Cow and Partnership of the Year. The storied publisher, whose brands include Elle and Harper's Bazaar, teamed up with online department store Very to bring their autumn/winter fashion range to life through a mix of shoppable formats on social platforms, within articles and through ads, which were served via their Cosmopolitan brand.
Online media house Jungle Creations is also up for three awards including Best Branded Content Series, Branded Content Team of the Year and Video Team of the Year after a landmark 2018 that included work for global brands like Baileys, Virgin Holidays and the Shangri-La hotel group. Also up for Branded Content Team of the Year are Bonnier News Brand Studio, The Guardian Labs, The New York Times' T Brand Studio and The Stylist Group.
See the full shortlist below.
Winners will be announced at the Digiday Media Awards Europe Gala on May 9 at One Marylebone in London. Tickets are available for purchase here.
Best Branded Content Series
RT – #Romanovs100
Jungle Creations & Twisted for Baileys, The Story Lab & Carat – Nobody puts Baileys in the corner
Hearst Media Solutions & The Ritz Carlton – The Stay
CNBC International & CNBC Catalyst – Incredible India!
24sata – Game of Sticks
Best Custom Advertising
Bonnier News Brand Studio & Betsson – Augmented Reality Football Experience
WeTransfer & Sonos – Custom Display
UBS, T Brand Studio & Spark Foundry – Are You Investing In What Matters To You?
The Telegraph & Vodafone – Room to Roam
24sata – Let's talk about sex
Best Live Event
Sky News – Royal Wedding: "Who's Who" Live
Spirit Media – WHOLE presents: Music 4 Mental Health
Viacom International Media Networks – 2018 MTV EMA
The Stylist Group – Stylist Live 2018
HuffPost UK & Verizon Media – HuffPost Listens
Best New Vertical or Brand
Scandinavia Online – vi.no
Boiler Room – 4:3
PinkNews – Snapchat Discover
Scandinavia Online – Elbil24
Channel Mum – Channelmum.com
BuzzFeed – Bring Me!
Best Original Content Series
The Hook – Currys PC World
RT – #Romanovs100
Aftonbladet – Receipts of power
CNBC International – Journey Through India
COPA90 – Derby Days
Best Use of Audience Data
Svenska Dagbladet – The Oracle – Oraklet
Xaxis Italy & MediaCom – Universal "Fifty Shades of Red"
Cxense – DaviD
Beano Studios – Beano Brain
Xaxis Belgium & Decathlon
Best Use of Live
Hearst UK & The Laughing Cow – Good Housekeeping
Ruptly – Ruptly Live
Singular.Live – The Kick Off
TheNewsMarket – PwC's 21st Annual Global CEO Survey
Best Use of Social
Lime Pictures & Hollyoaks – #DontFilterFeelings
The Hook – Currys PC World
Media Chain – 12 Days Of Freshers
iProspect & The Post Office – #SkiSafe event
RT – #Romanovs100
JOE & Lynx – 48 Hours No Sweat
Best Use of Technology
Vodafone Ireland & Spirable – N9 Devices
Smartology – SmartMatch & AllianceBernstein
Sky – Royal Wedding: "Who's Who" Live
Aftonbladet – "Mr Robot"
Unruly & Burger King – The Whopper Dog
Best Use of Video
The Hook – Currys PC World
VGTV – Vegard X Funkygine
CLICKON Media & General Tire – Swim Wild
Sky News
COPA90 – Derby Days Superclásico
Publisher Platform of the Year
Marfeel Solutions
Global Savings Group
IPONWEB & WordPress.com – WordAds
Cxense – DaviD
The Telegraph – The Ozone Project
Permutive
Ad tech Platform of the Year
SpotX
The Trade Desk
Quantcast
The Telegraph – Clarity
AdsWizz
Video Platform of the Year
Digiteka
Spirable – Spirable for Vodafone
VirtualTraveller
DAZN
Partnership of the Year
JOE & Guinness – House of Rugby
Hearst UK & Very
The Telegraph & Brand USA – Visit USA
The Hook & Currys PC World
ESI Media & Savings United GmbH – The Independent Voucher Codes
24sata & miss7 – Let's talk about sex
Digital Product of the Year
ITV Digital Studios – This Morning App
Guardian News & Media – Today in Focus
PinkNews – Snapchat Discover channel
upday GmbH & Co. KG – upday for Samsung
Beano Studios – Beano.com
Marketing Campaign of the Year
Bonnier News Brand Studio – Tele2 End-Up
The Guardian – Our Journalism Can Change the Story
Merkle, Periscopix & Twitter – Making Paid Search Real-Time With the Power of Tweets
S4M – Rexona
iProspect & Marcus by Goldman Sachs – Putting the Interest Back into Savings
24sata – Gone, but not forgotten
Branded Content Team of the Year
Jungle Creations
Bonnier News Brand Studio
The Guardian Labs
The New York Times – T Brand Studio
The Stylist Group – The Stylist Group Family
Editorial Team of the Year
Media Chain
Refinery29
Sky News
Culture Trip
CNBC International
Video Team of the Year
Jungle Creations
Boiler Room
Ruptly
COPA90
Axel Springer Akademie – mission: truth
Publisher of the Year
Scandinavia Online
JOE
Financial Times
The Hook
COPA90
Digiday Award for Social Good
Toaster – The Natural History Museum- Dippy's Naturenauts
Spirit Media – WHOLE presents Music 4 Mental Health
72Point & Channelmum.com – Maternal Mental Health Awareness
Lime Pictures – Hollyoaks #DontFilterFeelings
Spotify, Samaritans, Torchbox – Spotify & Samaritans: The Big Listen
24sata – Gone, but not forgotten
https://digiday.com/?p=326797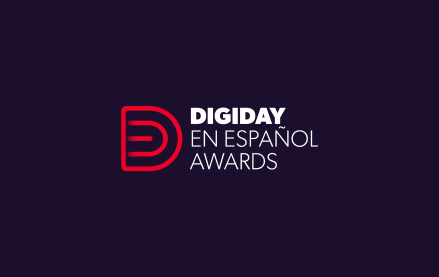 October 31, 2023 • 4 min read
Digiday is proud to announce the first edition of the Digiday en Español Awards, recognizing creative work focusing on Spanish-speaking audiences in the U.S., Latin America and Spain. Diversity, inclusion, connection, recognition and social responsibility were just some of the major themes found throughout the multicultural marketing industry's best campaigns, companies and people this year. […]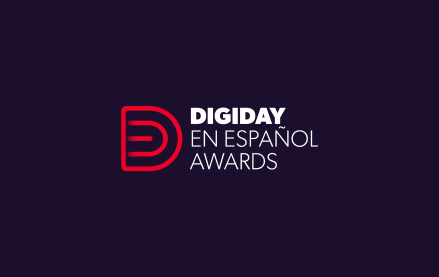 31 Octubre 2023 • 5 min read
Digiday se enorgullece en anunciar la primera edición de los Premios Digiday en Español, que reconocen el trabajo creativo centrado en el público hispanohablante de EE.UU., Latinoamérica y España. La diversidad, la inclusión, la conexión, el reconocimiento y la responsabilidad social fueron algunos de los temas principales que destacaron las mejores campañas, empresas y profesionales […]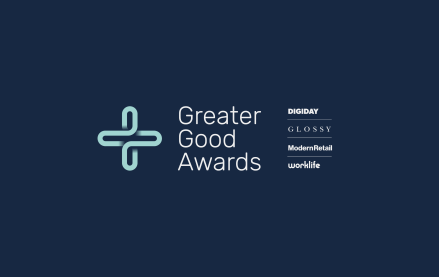 October 24, 2023 • 3 min read
The 2023 Greater Good Awards, presented by Digiday, Glossy, Modern Retail and WorkLife, showcase the work being done across industries on social causes, making an impact and working for the greater good while doing business. This year, there was an emphasis on social responsibility and sustainability initiatives. Companies are prioritizing investment in the well-being and […]