January Digital and Food52 execs are 2019 Digiday Future Leaders
March 5, 2019 • 3 min read
•
•
Roxana Zadeh of January Digital and Kristina Wasserman of Food52 are two of eight 2019 Digiday Future Leaders — a group recognized in the industry for forward-thinking and displays of leadership both within and above the scope of their role.
"I'm delighted to see that these leaders are an amalgam of experts who have both vision and character, and are using digital innovation to propel their specialty area forward," said jury member Victoria Barnaby, director of brand and interactive marketing at '47. On the importance of recognizing the future, Barnaby adds, "It's so easy for young leaders to get caught up in the minutia of the day-to-day. When a young shepherd can rise above and look years down the road, we have to recognize and support them."
See the next generation of media and marketing leaders and learn why their respective companies nominated them below.
Kate Ward, founding editor, editor-in-chief, Bustle Digital Group
Launching Bustle from an office in a Williamsburg townhouse, Kate has been the driving force behind the company's editorial arm and business growth. Expanding her team of five to over 90 full-time editors, Kate is editor-in-chief for BDG brands, which includes Bustle, Bustle UK, Elite Daily, Flavorpill Media, Mic, Romper and The Zoe Report.
Tony Manfred, executive producer at Insider/Business Insider
After finishing school at Cornell, Tony joined Business Insider and quickly rose through the ranks. First, as an intern, he was brought on staff as a main page editor and now serves as the executive producer of INSIDER. Tony has overseen many company firsts, including Insider Inc.'s first sponsored "social-first" video series, "Travel Dares," which is nominated for a Digiday Video Award this year.
Roxana Zadeh, leader of strategy & service, January Digital
As a client lead, Roxana oversees multiple full-funnel marketing teams that specialize in top-line growth and brand development for world-renowned brands in the luxury fashion and beauty sectors including Diane Von Furstenberg and NARS Cosmetics.
Kristina Wasserman, director of merchandising and product development, Food52
Kristina leads the product development and creative direction of Five Two, Food52's first-ever DTC line for the kitchen, home and life. Kristina approaches each product with an open and collaborative mind — the line is created in total partnership with Food52's community of over 13 million kitchen and home enthusiasts.
Dan Katz, head of business development, Thrive Global
As the head of business development at Thrive Global, a start-up headed up by Arianna Huffington, Dan is responsible for working with premium brands like Bose, WeWork and Samsung to develop advertising campaigns that drive revenue and scale.
Alex McGeeney, director of account management, StackCommerce
Alex serves multiple roles at StackCommerce, as he manages their largest, most strategic partnerships and Stack's seven-person account management team, where he provides guidance and mentorship while leading the charge for the company's overall strategy.
Bill Magnuson, CEO & co-founder, Braze
After a win at the TechCrunch Disrupt Hackathon in 2011, Bill and fellow Appboy (which would rebrand as Braze in 2017) co-founder Jon Hyman conceptualized a way to allow brands to build a more comprehensive view of their consumer through interactive feedback loops. Fast-forward to today, Braze is powering the messages of partners like Postmates, Urban Outfitters and 1-800-Flowers.
Simon Joyce, global head of brand partnerships, COPA90
Simon joined COPA90 three years ago to build brand partnerships, but his attention to detail means he maintains relationships and sees every project through from pitch to delivery. His approach has paid dividends already, as the number of clients, which includes giants like Nike, PepsiCo and Visa, has more than doubled since his arrival.
https://digiday.com/?p=324194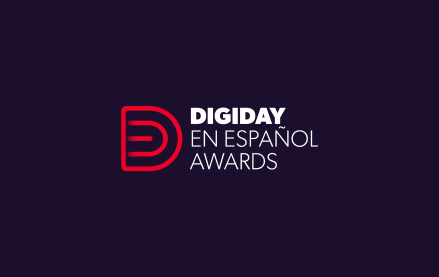 October 31, 2023 • 4 min read
Digiday is proud to announce the first edition of the Digiday en Español Awards, recognizing creative work focusing on Spanish-speaking audiences in the U.S., Latin America and Spain. Diversity, inclusion, connection, recognition and social responsibility were just some of the major themes found throughout the multicultural marketing industry's best campaigns, companies and people this year. […]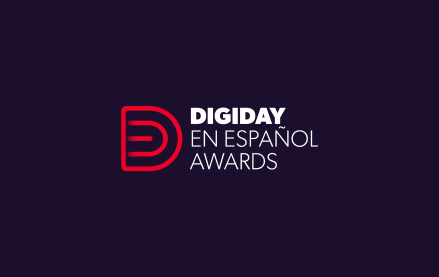 31 Octubre 2023 • 5 min read
Digiday se enorgullece en anunciar la primera edición de los Premios Digiday en Español, que reconocen el trabajo creativo centrado en el público hispanohablante de EE.UU., Latinoamérica y España. La diversidad, la inclusión, la conexión, el reconocimiento y la responsabilidad social fueron algunos de los temas principales que destacaron las mejores campañas, empresas y profesionales […]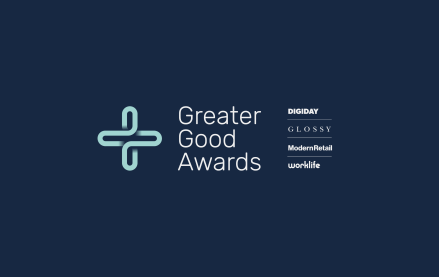 October 24, 2023 • 3 min read
The 2023 Greater Good Awards, presented by Digiday, Glossy, Modern Retail and WorkLife, showcase the work being done across industries on social causes, making an impact and working for the greater good while doing business. This year, there was an emphasis on social responsibility and sustainability initiatives. Companies are prioritizing investment in the well-being and […]