HuffPost UK, Sky News, ITV and Hearst shortlisted for the Digiday Media Awards Europe
April 19, 2018 • 6 min read
•
•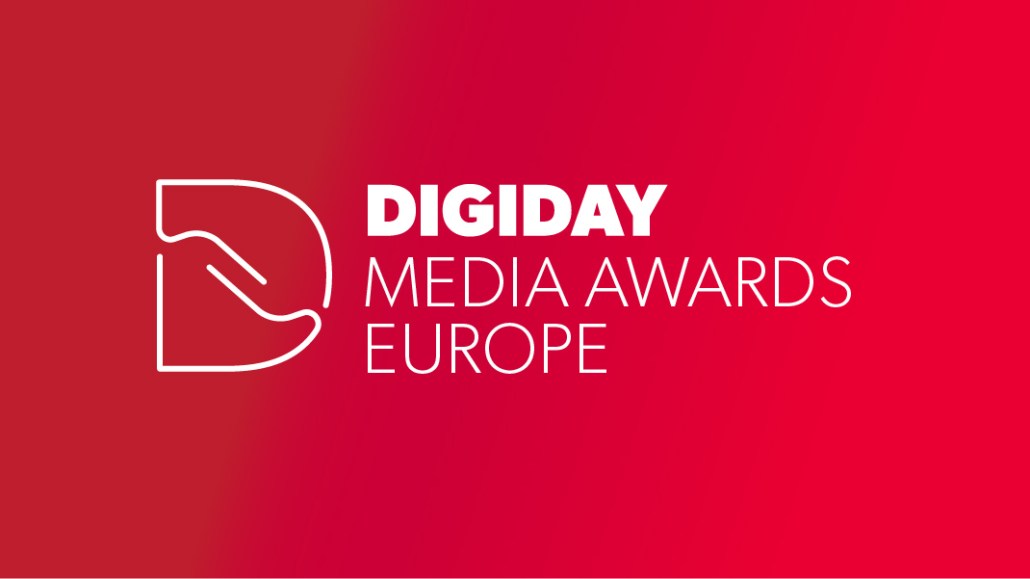 HuffPost UK, Business Insider Europe, Refinery29 UK, Norwegian tabloid VG and British broadcaster Sky News have been shortlisted for Publisher of the Year at the Digiday Media Awards Europe, which recognize the companies working to modernize European media.
Each of the titles were chosen for how they demonstrated of importance of international expansion, breaking out of news bubbles and technological innovation.
After Brexit and the election of Donald Trump, HuffPost UK's journalists wanted to break out of the publisher's London-centric media bubble. In 2017, it collaborated with other local HuffPost outlets to produce a campaign called "Killer Air," a chronicle of global air pollution.
Business Insider Europe's goal was expansion, launching six new local editions in 2017 through license partners in Poland, the Netherlands, France, Scandinavian countries, Italy and Spain.
Refinery29 UK, launched in 2015, publishes 30 to 40 stories daily and has produced several editorial series about issues affecting women, including "Stop Skirting The Issue," a campaign advocating for the criminalization of "upskirt" photography.
VG is Snapchat Discover's first Nordic publisher, teaming up with the app at the beginning of 2017 to deliver news to a younger audience. Today, over 1 million users — representing one-fifth of Norway's population — tune in to VG's daily Snapchat content.
"It's always great to see slick, high-quality work, but this year, authenticity really cut through the noise," said awards judge Brian Lavery, managing director for AccuWeather in Europe. "I was most impressed by agencies that spoke in a true voice for their target audience, while also sticking to their client's message. When they matched this with socially aware campaigns, even better."
Lauren Dick, awards judge and director of emerging platforms at MailOnline, agreed. "The standout thing from the award entries this year was how they had crossed over from simply promoting a brand to championing social issues," she said.
Croation news outlet 24sata picked up nominations for eight awards. The 13-year-old tabloid newspaper, whose name translates to "24 hours," is up for Best Content Studio, Best Brand Partnership and Best Custom Advertising for its "#noshame" contraception campaign for pharmaceutical company Pliva; Best Brand Video Series and Best Branded Content Program for the YouTube-based series "The Shared Dream" with Coca-Cola; Best New Vertical/Brand for Miss7, a new media brand geared toward millennial women; and Best Use of Facebook Live and Best Live Moment for its coverage of the 2017 wildfire near the city of Split.
View the full list of finalists below. Winners will be announced at the Digiday Media Awards Europe gala on May 31 at The Brewery in London. Tickets are available for purchase here.
Publisher of the Year
HuffPost UK
Business Insider Europe

Refinery29 UK
VG – Snapchat Discover

Sky News
Video Team of the Year
HuffPost UK
Sky News
Culture Trip
Vice UK

ITV – ITV Studios Daytime

Best Content Studio
24sata – 24sata Native

CNN International Commercial – Create
The Hook – Hook Labs

Hearst UK – Hearst UK Content Studio
ITV – ITV Studios Daytime
Best Brand Partnership
Football Manager and Park Life – "Slash Football"

24sata and Pliva – #noshame
Kyra TV and Adidas – PAQ x Adidas Originals
Joe Media and Xbox – "Total Tekkers"

Jungle Creations – "Little Casanova"

Best Social Video Campaign
DMS Media and Toyota UK – "Hilux Little and Large"

Ladbible Group – "Trash Isles"
Social Chain and Sky Bet – "Through The Eyes Of The Fans"

The Hook – "Jigsaw"

Castenow Communications GmbH and the German Federal Ministry of Defense – "Mali"

Best Use of Technology
Scandinavia Online

Reuters Connect
Sport Whispers – "Influencer Ninja"
Coty – "Let's Get Ready" Amazon Echo skill

Culture Trip
Best Brand Video – Series
Football Manager and Park Life – "Slash Football"
24sata and Coca-Cola – "The Shared Dream"
CNN International Commercial, Great Big Story and Dubai Tourism – "Take Me There"
DMS Media and Toyota UK – "Hilux Little and Large"
PGA Tour Entertainment – "Profiles"

Best Brand Video – Single
PGA Tour Entertainment – "Profiles"
Kyra TV and Adidas – "PAQ x Adidas Originals"
DMS Media and Toyota UK – "Donuts From Space"

Haymarket Automotive and Škoda – "Driven By Something Different"

Ryot Studio UK and Doritos – "Go Bold"
Best New Vertical/Brand
Sport Whispers
BBVA Communications
24sata – Miss7
Business Insider Europe
Vecernji. hr relaunch
Best Use of Snapchat
FantaXYou – Le Game Show

Vice UK – Snapchat Discover
VG – Snapchat Discover
Sky News
Viacom Velocity and Sony – "Rough Night, Bad Snappers"

Best Use of Facebook Live
Joe Media and Xbox – "Total Tekkers"
Viacom International Media Networks – 2017 MTV Europe Music Awards
Lime Pictures and Channel 4 – "Hollyoaks Slice of Summer Live"
24sata – "Wildfire: Ground Zero Journalism"

CNBC International – "Life Hacks Live"

Best Use of a Podcast
HuffPost UK – "Commons People"
The Times and The Sunday Times – "Walking the Dog"
Infopro Digital – "Waters Wavelength"
Best Use of a Messenger Bot
MummyPages – PregnancyBot
Castenow Communications GmbH and the German Federal Ministry of Defense – "Mali"
Best Live Event
PinkNews Awards 2018

Refinery29 and Nars – "Power Mouth"
Viacom International Media Networks – 2017 MTV Europe Music Awards
Bloomberg Media Group and HPE – HPE Green Room: London
Zadovoljna – "The Academy of Fulfillment"
Best Use of Audience Data
Beano Studios – Beano.com
Media Impact – 1plusX AG
Jukin Media – "People Are Awesome"

Sportbladet – "Team In Your Heart"
Quisma Sweden – SF Anytime
Best Email Newsletter
HuffPost UK – The Waugh Zone
The Times – Red Box
Best E-Commerce Strategy
Ringier and Axel Springer – Savings United GmbH
Lommelegen.no 2.0
Best Branded Content Program – B2B
WP BrandStudio and Siemens
WSJ. Custom Studios and UBS – "Fast & Forward"
Best Branded Content Program – B2C
Joe Media and Xbox – "Total Tekkers"
24sata and Coca-Cola – "The Shared Dream"
WSJ. Custom Studios and National Geographic – "Connecting Cultures"
The Hook – "Jigsaw"
Večernji List Digital Group – "Healthy Smile Every Day!"
Best Mobile Innovation
Scandinavia Online – Sol.no
Viacom International Media Networks – 2017 MTV Europe Music Awards
VG – Snapchat Discover
Gatwick Airport official app
Anki Overdrive – "Fast & Furious"

Best Custom Advertising
Very.co.uk and TVguide.co.uk – Christmas ad

Snickers and Spotify – "The Hunger Spotter"

24sata and Pliva – #noshame
Bloomberg Media Group and Facebook Business – "Connect Today"
Skyscanner and Google
Best Multi-Platform Video Campaign
Vice Media – "The Shed"

Castenow Communications GmbH and the German Federal Ministry of Defense – "Mali"
Ladbible Group – "Trash Isles"
Aftonbladet – "Swedish Heroes"
Best Live Moment
Wirtualna Polska Media S.A. – Magnum Double Event 2017

Social Chain and Superdry – Firestream

24sata – "Wildfire: Ground Zero Journalism"
Most Innovative Video Partner
Centro Servizi Courmayeur – "Italy At Its Peak"

LoopMe, Western Union & MullenLowe MediaHub – AI-driven brand consideration
Mov Management – "King of Brunch"
Jungle Creations
Most Innovative Web Platform
Appsumer
Publish Labs AS – Labrador CMS
Best Interactive Content Platform
Opinary – Merck's Curiosity Campaign
Vamos İstanbul – Migros İyi Gelecek Elçileri
Trigger Global & Lego – Lego House Fish Designer
Best Video Marketing & Advertiser Platform
Brightcove – Brightcove Video Marketing Suite
LoopMe
Video intelligence AG – Vi stories
Best Video Distribution Platform
Brightcove and GSN – Walter Presents
Woobi and Unilever – Real Audience-Based Buying
Video intelligence AG – Vi stories
Best Native Advertising Platform
TripleLift UK
Strossle – Zoznam Audience Boost

Opinary – Merck's Curiosity Campaign
Best Display & Programmatic Advertising Platform
Google – DoubleClick Exchange Bidding
The Trade Desk – Pioneering programmatic with bid factor-based architecture
SpotX
AdsWizz and Das Örtliche
Index Exchange
https://digiday.com/?p=284141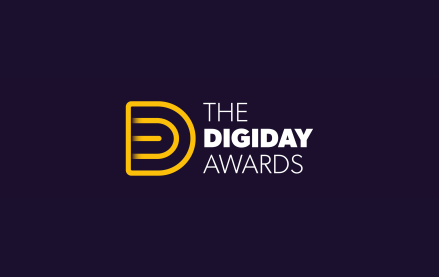 September 26, 2023 • 3 min read
•
•
The 2023 Digiday Awards highlighted a surge in different techniques to gain customer engagement, from multisensory encounters to infusing cutting-edge technologies and more. This year's winners also focused on collaborative partnerships to access untapped markets, craft distinctive offerings and spur innovation. One program that touches upon all these themes won Best In-Game Advertising Strategy — […]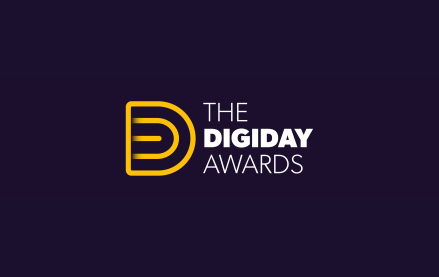 September 12, 2023 • 5 min read
•
•
This year, immersive brand journeys and multi-platform campaigns have become essential strategies for brands to tap into new markets and diverse audiences with innovative and unique offerings. Finalists for the 2023 Digiday Awards have also leaned on influencer marketing, brand collaborations and visual storytelling to foster deeper connections with their audiences. For instance, in the […]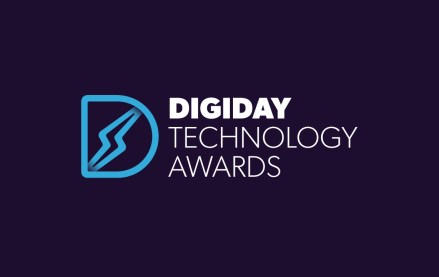 August 29, 2023 • 3 min read
•
•
The full roster of 2023 Digiday Technology Awards winners highlighted how companies are adopting new technologies in pursuit of highly effective personalization balanced with data privacy. Among the prevalent themes this year were micro-personalization with AI, e-commerce technology as well as privacy compliance and partnerships. Putting artificial intelligence at the forefront was LivePerson, winner of […]