HP's 'The Wolf' wins Best in Show at the Digiday Content Marketing Awards
May 9, 2017 • 3 min read
•
•
HP won Best in Show at tonight's Digiday Content Marketing Awards gala for its video series, "The Wolf," which reveals what can happen if offices don't secure their printers.
Less than 2 percent of business printers are secure from outside hacking, according to HP research. "The Wolf" is one part of a four-installment video series created in partnership with agency Giant Spoon that highlights what can go wrong if a printer isn't secure. In a six-minute video starring "Mr. Robot" actor Christian Slater, a hacker named The Wolf upends a financial company before an important pitch by hacking its insecure printer. The solution is HP's line of "the most secure" printers.
Other winners announced at the gala at Edison Ballroom in New York City:
Arby's CMO Rob Lynch, who was awarded Content Marketer of the Year, and Atlantic Re:think, which won Content Marketing Team of the Year. Lynch is credited with turning around the faltering fast-food chain's bottom line by focusing on bold, attention-grabbing messaging to build a passionate group of fans. "Content — great content — has helped us fight above our weight in a very tough and competitive market," said Lynch in a video he sent in his place.
Atlantic Re:think boasts a diverse portfolio of brands, from Jaguar to Qualcomm to the 2016 film "Miss Sloane." The content studio also contributes substantially to The Atlantic's bottom line: Sponsored content drives over 60 percent of The Atlantic's yearly revenue.
Best Content Marketing Tech Platform went to Casper for its messenger bot, Insomnobot 3000. Insomniacs can text a number and chat with a bot "designed to keep you company as you fall asleep."
Reuters Solutions, the commercial advertising department of Reuters.com, and pain relief medication Excedrin won Most Effective/Measurable Campaign for the article "A History of Head Pain." The piece of interactive content traces the history of the headache and its cures, from trepanation in 4,000 B.C. to the study of migraines in 2013.
See the full list of winners below.
Best Agency/Client Collaboration
Ally Bank & Grey New York – "Lucky Penny"

Best Brand/Influencer Collaboration
Casper – The Dogfluencer Dinner
Best Experiential Marketing Campaign
Edelman and UEG for Shire – the eyelove art project

Best New Product or Launch Campaign
Trolli & Periscope – #BeardlyAwesome for Weird Beards
Best Use of Native Advertising/Sponsored Content
Courageous Studio by CNN – Human by Design – Presented by Deus Ex: Mankind Divided

Best Brand Publication – Print and/or Digital
Audible – Audible Range

Best Branded Content Site – B2B
Politico FOCUS – Hacker Avenue for Leidos

Best Branded Content Site – B2C
Benjamin Moore & Meredith Xcelerated Marketing – BenjaminMoore.com

Best Branded Content Series
Giant Spoon for HP – "The Wolf"

Most Original Email Campaign
USA Network – "Mr. Robot"
Most Original Use of Facebook
Resolution Media, OMD – "Call of Duty: Infinite Warfare"

Most Original Use of Twitter
SapientRazorfish for Dove – "Dear Media"

Best Use of Instagram
Bustle for Coty – So Lashy! mascara
Best Use of Snapchat
Tjarnargatan ef – "Keep Focus 2"

Best Use of Video
USA Network – "Mr. Robot" Virtual Reality Experience

Best Use of Real-Time Streaming Video
Thrillist for Royal Caribbean – "Friendsgiving, Redefined"

Best User-Generated Content
Campbell Ewald for National Responsible Fatherhood Clearinghouse – "Make a Moment"
Most Influential Brand Community
Not Just Sports and One Tree Forest Films – #MoreThanMean

Most Innovative Use of Content
Expedia Media Solutions – Discover Your Aloha

Best In-House Content/Brand Studio
Refinery29

Most Effective/Measurable Campaign
Reuters for Excedrin – The Invisible Disease: The Price of Head Pain

Best Interactive Content Piece or Series
Edelman for Adobe Photoshop – "There's Magic Inside"

Best Content Marketing Tech Platform
Casper – Insomnobot 3000

Best Content Marketing Agency
Moment Studio

Content Marketer of the Year
Rob Lynch, CMO, Arby's
Content Marketing Team of the Year
Atlantic Re:think

Best in Show
Giant Spoon for HP – "The Wolf"

Thank you to the premier sponsor, Social Native, for a great night.
https://digiday.com/?p=235093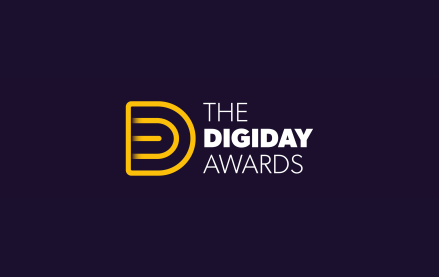 September 26, 2023 • 3 min read
•
•
The 2023 Digiday Awards highlighted a surge in different techniques to gain customer engagement, from multisensory encounters to infusing cutting-edge technologies and more. This year's winners also focused on collaborative partnerships to access untapped markets, craft distinctive offerings and spur innovation. One program that touches upon all these themes won Best In-Game Advertising Strategy — […]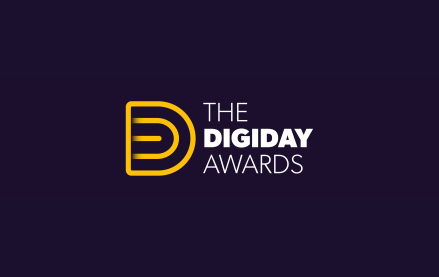 September 12, 2023 • 5 min read
•
•
This year, immersive brand journeys and multi-platform campaigns have become essential strategies for brands to tap into new markets and diverse audiences with innovative and unique offerings. Finalists for the 2023 Digiday Awards have also leaned on influencer marketing, brand collaborations and visual storytelling to foster deeper connections with their audiences. For instance, in the […]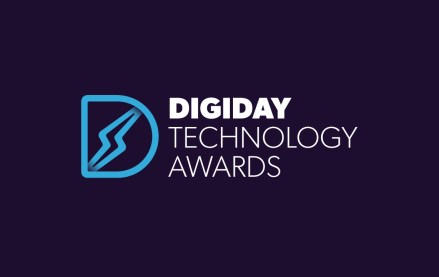 August 29, 2023 • 3 min read
•
•
The full roster of 2023 Digiday Technology Awards winners highlighted how companies are adopting new technologies in pursuit of highly effective personalization balanced with data privacy. Among the prevalent themes this year were micro-personalization with AI, e-commerce technology as well as privacy compliance and partnerships. Putting artificial intelligence at the forefront was LivePerson, winner of […]