HARIBO, Twitch, Regeneron and WSJ's The Trust are among this year's Digiday Content Marketing Awards finalists
May 2, 2023 • 8 min read
•
•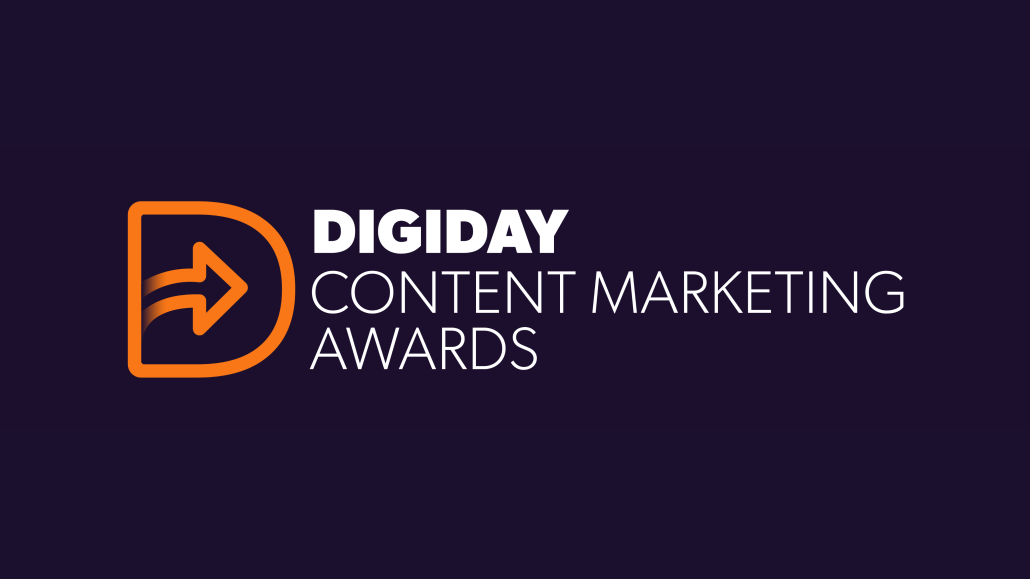 As new platforms and AI technologies emerge, and younger audiences such as Gen Z dominate digital ecosystems, an increasing number of brands are investing in content creation efforts that personalize experiences and reflect diversity, equity and inclusion values. These developments are reflected in this year's Digiday Content Marketing Awards shortlist.
HARIBO partnered with Barkley and introduced Chewy Games, the world's first gummi gaming studio, to increase brand awareness and engagement across social media channels, earning them a Best Use of Social nomination. HARIBO implemented an interactive Instagram arcade to better connect with Gen Z audiences — 81% of which have played a game in the last six months. The brand and its studio offered bite-sized gameplay that turned stories into quizzes, posts into puzzles and introduced new interactive AR filters. These initiatives and features are helping HARIBO deepen relationships with fans by boosting engagement rates across social channels. Compared to previous content campaigns, the average engagement rate increased by 26.87% on Instagram and over 105% on Facebook.
For Best Use of Video, Regeneron is a finalist for its video series highlighting the company's innovation in health and technology. After a substantial increase in brand recognition following its COVID-19 response efforts, the biotechnology company took a fresh creative approach, developing one-minute videos highlighting its journey through medicine, including discoveries and innovations. To increase awareness while gaining trust, offering meaningful storytelling and resonating with relevant audiences, Regeneron employed a digital-first media strategy across owned and paid channels to reach users on multiple platforms. It also leveraged ad testing and channel optimization techniques to improve performance continuously and set audience-specific benchmarks. As a result, the video series received 100 million impressions, exceeding the company's goal by 211%.
E-commerce agency BORN Group received a nomination for Best Use of Shoppable Content. Working with French luxury goods conglomerate Cartier International, the brands launched a 'Set For You' marketing program to encourage customers to purchase and design their diamond rings. BORN helped Cartier create an immersive website that could take customers through the diamond purchase and ring design processes, offering stunning UI and UX services to enable a smooth global campaign launch. The Cartier site is now fully responsive and offers enhanced educational content for buyers.
Twitch, the world's leading live-streaming service, was nominated for Best In-House Content/Brand Studio. The company's content studio, Brand Partnership Studio (BPS), helps brands and creators collaborate to craft innovative campaigns that stand out from traditional advertising initiatives. From its project with Pringles that broke a character out of a game live on-stream to a campaign with Nike that highlighted Black voices in sports, BPS is paving the way for culture-shifting ad projects. As a result, Twitch is building stronger connections with Gen Z through these initiatives and helping create greater representation in the streaming world.
The WSJ's creative studio, The Trust, was nominated for Content Marketing Partner of the Year. The agency's award-winning writers, editors, videographers and strategists have prioritized performance-backed, technology-led and journalistically fueled insights to craft holistic programs to remain a competitive force in the industry. Throughout the past year, the content projects have become more innovative to reach audiences in new ways with ad innovation, web stories and more interactive formats. Today, 97% of its brand lift study participants are responding positively to content campaigns produced and launched by The Trust.
Altogether, the companies nominated in 2023 showed how organizations are creating innovative, personalized and interactive content that increases engagement with younger audiences and brings underrepresented voices to the forefront.
See the complete list of finalists below.
Best Advertising Partner
QYOU Media Presents 'OKAY, Hyundai' in partnership with Hyundai and Culture Brands
Best Agency/Client Collaboration
Bonobos x CBS Sports Present "Decades of Drip"
Girlie Action Media & Marketing and Jean-Michel Basquiat: King Pleasure© NYC
Intel x The Daily Show with Trevor Noah – Kosta vs Machine featuring Michael Kosta & Nate Burleson
Microsoft 365 and Godfrey Dadich Partners – Creation and Production of Microsoft WorkLab
NP Digital for NCSA College Recruiting
Paramount Brand Studio – Coors Banquet x Yellowstone S5
The Boundless Bucket List Contest, empowered by the Marriott Bonvoy Boundless® Credit Card from Chase
Best Brand Publication
Barkley and ARAG – Legally Ever After
Big Human and Rockefeller Center — The Center Magazine
dentsu creative
Dentsu Creative, St James's Place
Foundry 360 at Dotdash Meredith x Mars Petcare: Paw Print
Mahlab and RSL NSW – Reveille magazine relaunch
Best Brand/Influencer Collaboration
e.l.f. Runs on Dunkin' – Movers+Shakers
Hudson Rouge – The 100 Faces of Lincoln
JBL
Karma
Rapyd and Known – Hack the Galaxy
Wieden + Kennedy – AB InBev / Michelob ULTRA
Best Branded Content Series – B2B
GoDaddy
GoDaddy
McKinsey & Company – Launch of McKinsey Explainers
McKinsey & Company – McKinsey Global Institute's "Pixels of Progress" interactive series
MIT Technology Review and JPMorgan Chase – Chasing Technology
NBC News Brand Studio & EY – Real Time Insights
Sanoma Content Marketing and UPM – grabbing the attention of global B2B leaders
Best Branded Content Series – B2C
Bloomberg Media x Hyundai Motors – Art + Technology Season 5
Launch of HigherDOSE Biohack-hers
Narcity Media Group & Kruger Products – Cashmere Collection
Paramount Brand Studio and Hasbro Nerf
Roku, Roku Brand Studio, Mast-Jägermeister US and The Lesbian Bar Project.
Sky Bet x LADbible Group – Sky Bet Partnership
Best Branded Content Site – B2B
Custom Content from The Wall Street Journal
Foundry and OpenText – Digital Futures
Generation Twitch – Forget What You Think You Know
Houghton Mifflin Harcourt (HMH) Shaped Blog
Interac Corp. and Group SJR
NJI Media
Best Branded Content Site – B2C
Depositphotos – Creative Trends 2023
Expedia Media Studio
Linkwell Health and Optum
Linkwell Health and SilverSneakers
Madwell
NBC News Brand Studio & Mayo Clinic – Caregivers Resource Guide
Best Branded Podcast
"The New Rules of Business" Podcast by Chief
dentsu – More Than That With Gia Peppers, Season 2
iHeartMedia and 23andMe "Spit" Podcast
LifeStance Health's "Convos from the Couch" Podcast
Microsoft and Godfrey Dadich Partners – The WorkLab Podcast
Vox Creative and Mattress Firm – "Are You Sleeping?" Podcast
Best Campaign Pivot
Dreamscape Marketing LLC – Harmony Hills
Best Community Building Campaign
Duolingo – "Dear Duolingo" weekly advice column for language learners
GoDaddy
Rapyd and Known – Hack the Galaxy
Sacramento Kings
The Community of Blue Man Group TikTok – Cirque du Soleil Entertainment Group
The Container Store – Launch of "Welcome to the Organization"
Best Content Marketing Platform
Alpha Precision Media- 5GRV: Gamers on the Road
Captiv8 – Creation Of Influencer Velocity Index (IVI)
CreativeX
Decision Counsel – DCX Marketing Platform
GlobalData- Chevron Campaign
Wistia – Launch of Wistia Live and Webinarpalooza
Best Event
Cheil USA
FleishmanHillard and Cap'n Crunch – Cap'n's Commute
Pop-Tarts & Hypebeast: Crazy Good Skate Jam
Sparks — AB InBev / Michelob ULTRA
The Infatuation + Chase x On Board Experiential: EEEEEATSCON
USAA & We Are The Mighty Present Top Gun: Maverick
Best Experiential Marketing Campaign
Absolut Vodka and United Entertainment Group – Absolut.Land
Ally
Durex, LADbible Group and Zenith: The Glory Wall
Good People- AB InBev / Michelob ULTRA
MTV Entertainment Studios & Paramount Media Networks – Yellowstone Season 5 Fort Worth Premiere Event
Netflix – The Queen's Ball: A Bridgerton Experience
Best In-House Content/Brand Studio
Doing Things
Expedia Media Studio
FORTUNE Brand Studio
Insider Studios
PepsiCo's In-House Content Studio
Twitch
Best Influencer-Generated Content
Alka-Seltzer and Linqia Offer Hangover Relief with influencers and T-Pain
Cheil USA
EOS: SHAVING SKINCARE FOR ANYONE & ANYWHERE
JBL
Kyra and The Weather Channel – The Weather Channel x Creator App Campaign
SheSpeaks & Fidelity Investments – Women Talk Money Influencer Activation
Best Interactive Content Piece or Series
BDG Studios, Spark Foundry, & Macy's: "The Holiday Hotel"
Marriott Bonvoy and Data Axle – Onboarding Pathways
Paramount Brand Studio – Ram x Yellowstone Set Tour
SCMP Morning Studio and Audemars Piguet – Icon Forged in Steel: Royal Oak 50th Anniversary
Twitch x WhatsApp – Privacy Protectors
Visit Florida and WP Creative Group – Secrets of Florida and Florida Kid-Cation
Best Metaverse Campaign
Absolut Vodka and United Entertainment Group – Absolut.Land
eos X Mariah Carey's Winter Wonderland on Roblox
Metro by T-Mobile – The Metaverse AR Virtual Store
Oral B & Enthusiast Gaming – ToothBrush Tycoon Custom Map
Best Multi-Channel Strategy
Barkley
NP Digital for Ascent Funding
Rapyd and Known – Hack the Galaxy
Sanoma Content Marketing and UPM – creating a conversation with a new generation
The Wild & Brew City – Represent A Proper Snack, Gary
Wieden + Kennedy – AB InBev / Michelob ULTRA
Best Product Launch Campaign
BDG Studios and Genesis – Launch of Electrified GV70
Britvic/Tango, LADbible Group and mSix@Partners: How the peach emoji parody got GenZ Tango'd
INNOCEAN USA
Popeyes – Blackened Chicken Sandwich Launch
Schibsted Partnerstudio and Elkjøp Nordic: Introducing the Google Pixel 7 to Norwegians
Well+Good x Lexus RX – The Longevity Project
Best Real-Time Strategy
InMarket x STIHL
Wieden + Kennedy – AB InBev / Michelob ULTRA
Best use of AI Generated Content
FCB Agency – AB InBev / Michelob ULTRA
L.L.Bean x Movable Ink's Da Vinci
REAL Messenger
Best use of Data
Captiv8 – Creation Of Influencer Velocity Index (IVI)
CreativeX and Nestle
InMarket x STIHL
SOCi
Talkwalker
Walker Sands & Entrust – The Great Payments Disruption Campaign
Best use of Native Advertising/Sponsored Content
BDG Studios, Lexus, and Team One: "Ruby Red Rims"
Foundry 360 at Dotdash Meredith x Synchrony Bank: Millie
Hotels.com x The Daily Show with Trevor Noah – Investigating Perfection with Desi Lydic
Madwell and Visible – Singes Registry
Pop-Tarts/Kellogg: The Gingerbread Zillow Program
Zynga & Progressive Introduce Flo to Mobile Gaming
Best use of Shoppable Content
Bonnier News Brand Studio and Westfield – Launch of Westfield Live
BORN Group
Circle K & Pokémon Go – Bringing Retail to Life Through Augmented Reality
First Media and Kraft Heinz – 2022 Holiday Campaign with So Yummy
Horizon Media & Petco – Shoppertainment
ShopStyle Collective x Vuori Always-On Campaign
Best use of Social
Barkley and HARIBO – Chewy Games Social
INNOCEAN USA
Paramount Brand Studio and Squishmallows – Vidcon 22′
Pearson+ and VMLY&R – Fall 2022 Back to School Campaign
TMA and State Farm – Jake from State Farm Tiktok
Twitch & WhatsApp – Privacy Protectors
Wieden + Kennedy – AB InBev / Michelob ULTRA
Best use of TikTok
Ally
Bomb Pop x GALE: #AFlavorForEveryYou TikTok
Cirque du Soleil TikTok Account & Livestreams – Cirque du Soleil Entertainment Group
DiGiorno Made Us Do It – Reach Agency
Praytell Agency and Fender Guitars – Launching Fender on TikTok
The Container Store – Launch of "Welcome to the Organization"
Best use of Video
Barkley
IG Börssnack. Brand Studio – a part of Bonnier News
INNOCEAN USA
Intuit TurboTax Canada – What Did You Make This Year?
OMD and Ancestry "A Dream Delivered: The Lost Letters of Hawkins Wilson"
Regeneron – Corporate & Digital Communications
SCMP Morning Studio and HSBC
Best User-Generated Content
AMC Networks Content Room
Content Marketing Partner of the Year
Custom Content from WSJ by The Trust
Foundry 360 part of Dotdash Meredith
Imprint
Wpromote's Key To Sustainable Growth Is Content
Most Effective/Measurable Campaign
Barkley
Folkeinvest and Schibsted Norway with Torghatten Aqua Crowdfunding
Partnerstudio and Kjempetroll – Gourmet at affordable prices
Partnerstudio and Neptune Energy – The Pizza Oven
Regeneron – Corporate & Digital Communications
Schibsted Partnerstudio x Regnskogfondet – How can Schibsted protect the Rainforest?
Most Innovative Use of Content
Barkley
BDG Studios, Spark Foundry, & Macy's: "The Holiday Hotel"
FCB Agency – Michelob ULTRA
Long & unfunny; how Reach Agency promoted HULU's #1 comedy
STYLECASTER and Chase Sapphire Present the Culture Issue
Twitch x WhatsApp – Privacy Protectors
https://digiday.com/?p=502181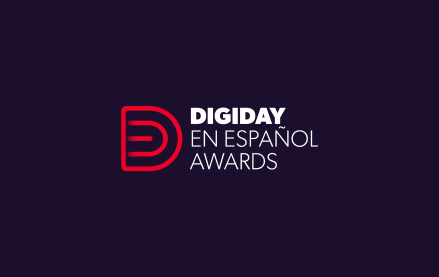 October 31, 2023 • 4 min read
Digiday is proud to announce the first edition of the Digiday en Español Awards, recognizing creative work focusing on Spanish-speaking audiences in the U.S., Latin America and Spain. Diversity, inclusion, connection, recognition and social responsibility were just some of the major themes found throughout the multicultural marketing industry's best campaigns, companies and people this year. […]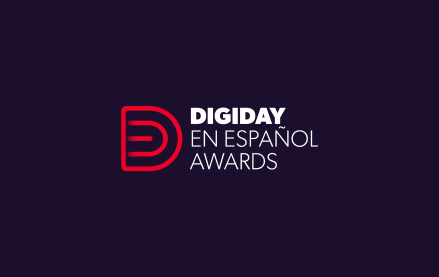 31 Octubre 2023 • 5 min read
Digiday se enorgullece en anunciar la primera edición de los Premios Digiday en Español, que reconocen el trabajo creativo centrado en el público hispanohablante de EE.UU., Latinoamérica y España. La diversidad, la inclusión, la conexión, el reconocimiento y la responsabilidad social fueron algunos de los temas principales que destacaron las mejores campañas, empresas y profesionales […]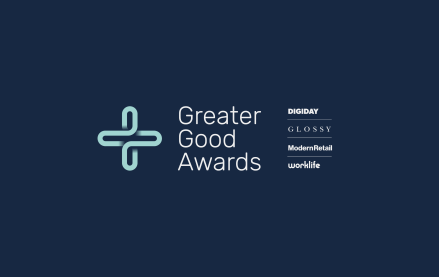 October 24, 2023 • 3 min read
The 2023 Greater Good Awards, presented by Digiday, Glossy, Modern Retail and WorkLife, showcase the work being done across industries on social causes, making an impact and working for the greater good while doing business. This year, there was an emphasis on social responsibility and sustainability initiatives. Companies are prioritizing investment in the well-being and […]