Execs from Bleacher Report, PMG and Insider named Digiday Future Leader Awards finalists
February 19, 2019 • 2 min read
Susi Park of Bleacher Report, Tony Manfred of Insider and Carly Carson of PMG are shortlisted in the first-ever Digiday Future Leader Awards.
This year's addition to our roster of awards programs aims to recognize the next generation of leaders in media and marketing: those who may not be common names on industry speaking circuits, but are highly effective in their roles and companies during a turbulent time in the industry.
Over the last four weeks, a jury made up of executives from Mindshare, Ranker and '47 pored over hundreds of submissions and scored each based on whether displays of leadership, forward-thinking and results-driven successes were present. See the list of finalists below. We'll announce the winners March 5.
Publisher – Commercial
Susi Park, executive director, revenue strategy, Bleacher Report
Kate Ward, founding editor, editor-in-chief, Bustle Digital Group
Dylan Abruscato, director of partnerships, HQ Trivia
Virginia Stagni, business development manager & FT talent lead, Financial Times
Oliver Williams, head of product, commercial, News UK
Publisher – Editorial
Francesco Marconi, r&d chief, The Wall Street Journal
Barak Shragai, CEO, IMGN Media
Korri Kolesa, CRO, Stitcher
Tony Manfred, executive producer, Insider/Business Insider
Deepna Devkar, vp, data science, Dotdash
Agency – Commercial
Humphrey Ho, managing director, Hylink
Carly Carson, social media supervisor, PMG
Simon Joyce, global head of brand partnerships, COPA90
Samantha Levine Archer, senior director, agency product, Hearts & Science
Simone Chaffiotte, vp, director, audience strategy, Carat
Agency – Creative/Strategy
Roxana Zadeh, leader, strategy & service, January Digital
Alexis Lynn Ellis, copywriter, Digitas
Alicia Carroll, director of marketing science, Omnicom Media Group
Ben Johnson, vp, mobile strategy, Rightpoint
Andrew Ruegger, head of search marketing, GroupM
Brand – Commercial
Caroline Morgan, vp, digital media, theatrical marketing, Lionsgate
Dan Katz, head of business development, Thrive Global
Veronica Tijoe, senior manager, offline marketing, Babbel
Joseph Markowski, executive vp, North America, Dazn
Lauren Wetzel, chief of staff, Xandr
Brand – Product
Zak Normandin, founder, CEO, Iris Nova
Jamari Douglas, digital marketing manager, Bermuda Department of Tourism
Michael Gray, director of design, theSkimm
Maya Francis, editor, AARP
Kristina Wasserman, director, merchandising and product development, Food52
Technology/Provider – Commercial
Alex McGeeney, director, account management, StackCommerce
Cliff Carnes, director of agency & strategic partnerships, Factual
Marc Ohringer, vp, account services, Xaxis
Jennifer Van Hook, svp, west coast sales, GumGum
Sarah Henkel, head of field and corporate marketing, Contently
Technology/Provider – Product
Bill Magnuson, CEO & co-founder, Braze
Zack Dugow, CEO & founder, Insticator
Krushna Merchant, senior product manager, programmatic demand & user data, OpenX
Maria Mryasova, business architect, emerging technologies, IPONWEB
Jocelyn Gillespie, principal analyst, Index Exchange
https://digiday.com/?p=322788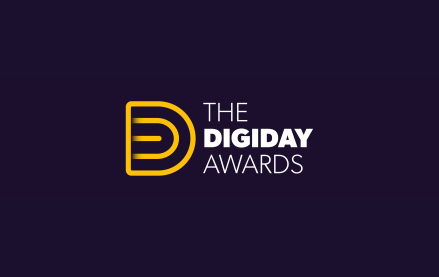 September 12, 2023 • 5 min read
This year, immersive brand journeys and multi-platform campaigns have become essential strategies for brands to tap into new markets and diverse audiences with innovative and unique offerings. Finalists for the 2023 Digiday Awards have also leaned on influencer marketing, brand collaborations and visual storytelling to foster deeper connections with their audiences. For instance, in the […]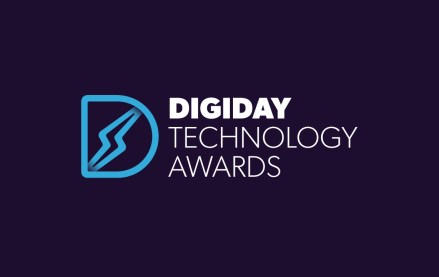 August 29, 2023 • 3 min read
The full roster of 2023 Digiday Technology Awards winners highlighted how companies are adopting new technologies in pursuit of highly effective personalization balanced with data privacy. Among the prevalent themes this year were micro-personalization with AI, e-commerce technology as well as privacy compliance and partnerships. Putting artificial intelligence at the forefront was LivePerson, winner of […]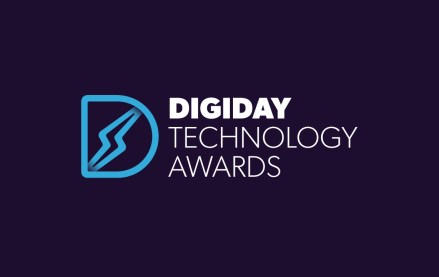 August 15, 2023 • 5 min read
Micro-personalization with AI, e-commerce technology, privacy compliance and partnerships proved the driving factors for success in this year's Digiday Technology Awards shortlist. As the judges' choices illustrate, the submissions that came in a cut above demonstrated brands' passion for balancing data privacy and highly effective personalization — adopting technologies and integrating with partners to achieve […]