Edelman, Procter & Gamble, The Atlantic and Popeyes are finalists for this year's Digiday Awards
September 12, 2023 • 5 min read
This year, immersive brand journeys and multi-platform campaigns have become essential strategies for brands to tap into new markets and diverse audiences with innovative and unique offerings. Finalists for the 2023 Digiday Awards have also leaned on influencer marketing, brand collaborations and visual storytelling to foster deeper connections with their audiences.
For instance, in the Best Use of Influencer Marketing category, Edelman turned to celebrities and social media influencers to spread awareness and spark conversations as part of its 'Up The Antibodies' campaign with biopharmaceutical company AstraZeneca. To increase awareness of EVUSHELD, a long-acting monoclonal antibody, the campaign enlisted Academy Award winner Jeff Bridges and Oscar-nominated couple Emily V. Gordon and Kumail Nanjiani. To expand reach, the campaign also featured 20 macro and micro-influencers in target audience categories (immunocompromised individuals, healthcare providers and caregivers). In six weeks, the campaign achieved 4.3 billion earned, social and paid impressions, while awareness of monoclonal antibodies increased by 38%.
In the Best E-Commerce Strategy category, Procter & Gamble tapped eight of the NFL's most skilled ping-pong players for a table tennis tournament. P&G's campaign strategy focused on authenticity, leveraging the popularity of table tennis among NFL stars. The tournament, which aired live on Twitch and Amazon, drove consumer engagement and awareness of its brands — including Gillette, Head & Shoulders, Old Spice and Tide — ahead of Super Bowl LVII. The inaugural P&G Battle of the Paddles generated 1.33 billion impressions. The Twitch livestream attracted 3.8 million viewers, while the Amazon Live Shopping Integration drew 561,000 views for an event total of 4.3 million.
Demonstrating the power of visual storytelling, The Atlantic received a nomination for Best Experiential Campaign for its collaboration with Mastercard. The campaign was designed to help the publication's audience understand people's deep connections to the land amid the climate crisis and reinforce Mastercard's position as a sustainability and social responsibility champion. The Atlantic brought an immersive experimental art exhibition, A Forest for the Trees, to downtown Los Angeles as part of the campaign. Common Ground complemented this with a multi-part custom content program that included Q&A pieces, interactive photo essays and data visualizations. A Forest for the Trees received 1.7 billion press impressions, including 75.5 million impressions with Mastercard inclusion. At the same time, Common Ground generated more than 90,000 total page views and more than 95,000 minutes spent with the content throughout the campaign.
Popeyes is a Best Organic Marketing Campaign finalist, earning recognition for its 'Memes to Dreams' campaign with Dieunerst Collin. In 2013, the quick-service restaurant chain entered the social media spotlight when Collin's viral Vine captured his side-eyed expression at a Popeyes location. A decade later, Collin, now a college football player, posted on social media asking followers to help get Popeyes' attention for an NIL deal. The brand seized the opportunity, launching the campaign with a hometown billboard and media outreach, which generated more than 880 media placements, resulting in more than 3.3 billion earned impressions. Popeyes featured the social media star in the brand's Big Game promotion to further the conversation. Collin's 'The Side-Eye for Fries & Pies' offer and Super Bowl spot generated another 270 media placements and resulted in more than 990 million earned impressions.
Altogether, the work the judges nominated in 2023 demonstrated how brands go beyond traditional advertising by creating immersive, multisensory brand experiences that leave a lasting impact on consumers.
See the complete list of finalists below.
Best Audio Campaign
Comedy Central
Intuit QuickBooks & Ruby
Novartis & iHeartMedia
NYTA x American Express
Paramount/iHeart
State Farm
ZOE & Fascinate Productions
Best Branding Campaign B2B
Fiverr 
Front Office Sports x PitchBook 
Hearts & Science x AT&T x The Washington Post: 5G Collaboration
Hello Heart 
Phenom 
Simpli.fi
Spectrum Enterprise
Best Branding Campaign B2C
Anthemic Agency
Equinor
LifeStance Health
LoopMe
VICE, REALTORS®, & Havas Media
Wisp
Best Collaboration
1r Agency x JOOPITER
Atlantic Re:think + Ancestry
New York Times Advertising, Giant Spoon, and GE
Outbrain Brand Studio & Elvie
Twitch and Adobe
UnitedHealthcare
Best Creative
Atlantic Re:think + The Glenrothes
Edelman London
Julie
Lightdrop
Mint Mobile
Upwork
Best E-Commerce Strategy
Adrien Gagnon & Anagram
Digitas & Walmart
Harry Rosen & Orium
January Digital x Carhartt
P&G
PSOne & Folgers
Best Experiential Campaign
AGENC
Atlantic Re:think + Mastercard
Budweiser FCB Grand Visual
Critical Mass
Giant Spoon
Morgan Stanley & Courageous Studios
Visa
Best Gaming/Esports Campaign
EA SPORTS x 160over90 
Gucci and FACEIT 
Hearts & Science x HBO Max x Riot Games: House of the Dragon x League of Legends
Pizza Hut – Dentsu Creative, Carat & Bidstack
State Farm 
United Esports x Old Spice 
Best In-Game Advertising Strategy
Charles Schwab
Critical Mass
Digitas & Walmart
OneFootball – Bidstack and SPORTFIVE
Priceline
Twitch and Adobe
Best Metaverse Gaming Activation
Kraft Heinz Lunchables and Playwire
Mekanism and Eos
NFL, WMG, Intuit & Gamefam
Super League and MTV
Super League, Urban Decay & ULTA Beauty
Best Metaverse Marketing Campaign
Digitas & Walmart
Intuit, NFL, WMG & Gamefam
State Farm
TIMEX
Vatom
Best Multi-Platform Campaign
Burger King
DraftKings x The Revival House
Edelman
Priceline
Shell & Food Network
Tinuiti + e.l.f. Cosmetics
Best Organic Marketing Campaign
Archer School for Girls x James Dyson Foundation
Commerce House
GLOW & The Westminster Kennel Club
Movement Strategy & Adult Swim
Movement Strategy & Prime Video
Popeyes x Dieunerst Collin
Best Partnership
Ally, EYL & United Masters
Archer School for Girls x James Dyson Foundation
JBL X Doja Cat
Mint Mobile + AriZona Iced Tea
Morgan Stanley & Courageous Studios
Twitch and Adobe
Best PR Campaign
Captain Morgan
e.l.f. Cosmetics
Edelman
Grubhub & Amazon
PATRÓN EL ALTO
Priceline
Best Product Launch Campaign
Atlantic Re:think + Ally
Flex Seal Family of Products
Julie
MUD\WTR
Rascal + Friends
SuperHeroes & Lenovo Yoga
Best Search Campaign
Adlucent & Theisen
Collective Measures & Room & Board
Hearts & Science x Reckitt: Enfamil 2022 Trust Campaign
iQuanti & Laurel Road
UnitedHealthcare
Wells Fargo
Best Use of AI
Fospha & DOMU 
Iconos
LoopMe & La Colombe
RTB House and Mercedes-Benz
Snapple
VOICE WATCH
Best Use of Influencer Marketing
Edelman
Hellmann's and Edelman Canada
P&G
Pfizer & Real Chemistry
Smarts & ASICS
YES Means TEST and Edelman
Best Use of Social
Edelman London
Genius Sports & Bayer
GSD&M + Pizza Hut
Neutrogena & Movers+Shakers
Priceline
Tinuiti + e.l.f. Cosmetics
Best Use of Video
Electrify America & Praytell
Midol
P&G
Tinuiti + e.l.f. Cosmetics
Understood.org
WBD
Leader of the Year
Samantha Skey, CEO of SHE Media
Disney Entertainment's Shannon Ryan
Jenifer Willig, CEO and Co-Founder, WRTHY
Lee Anne Grant, CGO of Babylist
Lisa Utzschneider, Integral Ad Science
Vinoo Vijay, Truist Bank
Most Innovative Agency
Critical Mass
Known
Manifest
Movers+Shakers
Ovative Group
Portal A
RQ
Most Innovative Brand
Atlas Obscura
Mad Rabbit
Phenom
BLUETTI POWER
The Players' Tribune
Most Innovative Publisher
Black & White Zebra
Dotdash Meredith
Highsnobiety
Jungle Creations
Made In Network
SHE Media
Most Innovative Technology Platform  
Clinch
Dealtale 
DISQO
Doceree 
GroupM Nexus and Streamline 
Minute.ly
Premion
https://digiday.com/?p=517640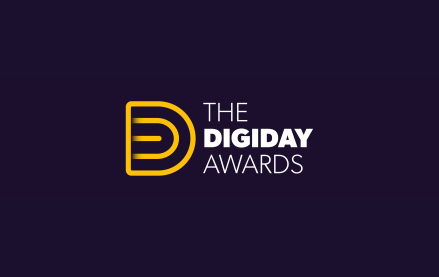 September 12, 2023 • 5 min read
This year, immersive brand journeys and multi-platform campaigns have become essential strategies for brands to tap into new markets and diverse audiences with innovative and unique offerings. Finalists for the 2023 Digiday Awards have also leaned on influencer marketing, brand collaborations and visual storytelling to foster deeper connections with their audiences. For instance, in the […]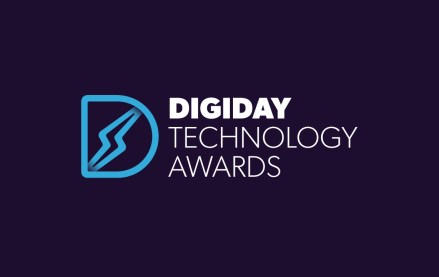 August 29, 2023 • 3 min read
The full roster of 2023 Digiday Technology Awards winners highlighted how companies are adopting new technologies in pursuit of highly effective personalization balanced with data privacy. Among the prevalent themes this year were micro-personalization with AI, e-commerce technology as well as privacy compliance and partnerships. Putting artificial intelligence at the forefront was LivePerson, winner of […]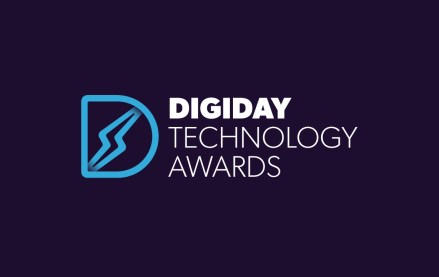 August 15, 2023 • 5 min read
Micro-personalization with AI, e-commerce technology, privacy compliance and partnerships proved the driving factors for success in this year's Digiday Technology Awards shortlist. As the judges' choices illustrate, the submissions that came in a cut above demonstrated brands' passion for balancing data privacy and highly effective personalization — adopting technologies and integrating with partners to achieve […]