Digiday Media Awards: Expanding revenue and driving engagement, these media companies are highlight nominees
May 19, 2020 • 7 min read
•
•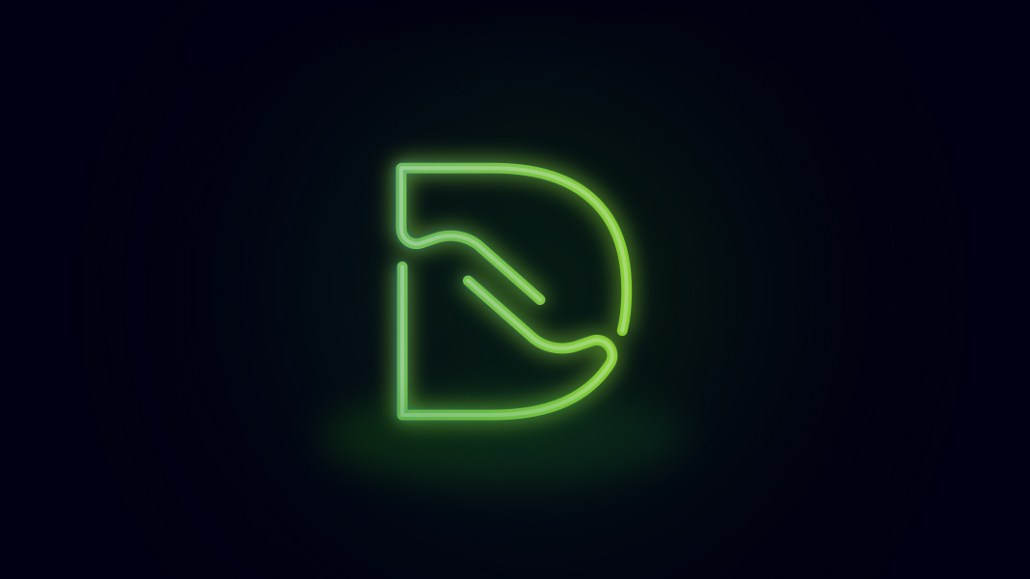 In a time of turmoil for media companies, this year's Digiday Media Awards are marked by the vital decisions made by our shortlist of nominees across the course of 2019 — a range of strategies and tactics bound to augment and strengthen their businesses in the face of a rapidly changing marketplace.
When it comes to this year's shortlist, in the months before everything changed, these media leaders were already expanding their approaches to revenue and diversifying revenue streams with smart acquisitions. Their strategies were also marked by a doubling down on drawing in and retaining their audiences for the long term.
Here are some highlights from the shortlist, along with some details about what lifted these companies to the ranks of the nominees.
Dotdash more than doubled its brand roster
Dotdash, a digital media company whose properties range from lifestyle to tech to finance and beyond, drove growth and revenue with an aggressive acquisition strategy. In just the past three years, under longtime CEO Neil Vogel — up for Publishing Executive of the Year — the company grew from six brands to 13.
In the face of fading cookies, the Dotdash team also ensured that its new properties would serve as robust revenue generators. The company leverages a proprietary intent targeting tool that helps brands learn exactly where their ads are running at any given moment, rewarding users with relevant interactions. That kind of attention earns audience loyalty.
Dotdash also managed a feat with which other media brands can struggle: It found a unique, research-driven use for first-party data. Working with Ford, Dotdash utilized its research and insights team to meld user data and US Census data, identifying areas where families of seven or more are most likely to reside. Dotdash then helped the auto brand distribute relevant content to those locations where a family would be looking for a larger-capacity vehicle purchase.
Bustle Digital Group diversified its audiences and engaged
Bustle Digital Group — up for Publisher of the Year — launched in 2013 with its namesake brand, an online women's magazine exploring beauty, fashion and celebrities and how they all intertwine with broader issues like news and politics. Over the years, BDG added properties such as Elite Daily, Flavorwire and Mic.
Now, CEO Bryan Goldberg — also up for Publishing Executive of the Year — has guided the company into new markets and verticals. With its acquisitions of Nylon and Inverse, BDG has expanded into new frontiers of pop culture and science.
At every step of its journey, Bustle Digital Group has additionally committed to direct community engagement, a mindset that's been doubly crucial as it's built up its brand roll. For example, Inverse Daily Newsletter — up for Best Newsletter — incentivizes engagement by tethering monthly raffles and giveaways directly to open rates; those who open the newsletter most often are more likely to win. It's a relationship-building approach that will net word of mouth for BDG and direct benefits for readers.
Trusted Media Brands created close audience conversations
A brand portfolio, once rooted in print properties, has seized the digital moment to engage closely with users. The company's portfolio of media properties has fortified direct relationships by doubling down on creative — and resonant — content and new revenue streams.
For example, in a time of frequent discord, Reader's Digest's series, The Nicest Places in America — up for Best Editorial Series — transports users to locations where people do kind things to improve each other's lives. The series also relies on user-generated search to serve up content that's relevant to each reader. To find new stories for the series, Trusted Media Brands put out a call to its millions of audience members. As a result, the number of responses has doubled each year.
Another TMB property dovetailed, in 2019, with what would turn out to be mid-2020 trends by expanding into online courses. True to its hands-on ethos, The Family Handyman — up for Best Revenue Diversification Strategy — moved into the burgeoning world of online courses. The brand's new DIY University leverages a mix of licensed and existing content to provide teacher-led home improvement instructions, with formats ranging from simple step-by-step Quick Classes to intensive multi-week courses for more complex projects.
The shortlist of this year's nominees
In each of the above highlights, the media companies standing out in this installment of the Digiday Media Awards showed a commitment to interactive and engaging content. They demonstrated a concerted effort to craft relevant and non-invasive ad experiences. And in every case, as they innovated, these honorees held to an underlying principle — putting the audience experience first.
Best Branded Content Program – B2B
Splunk – The State of Dark Data
Mahlab and Salesforce – APAC Blog
MotorTrend Group and Porsche – Inside the Heist

Best Branded Content Program – B2C
InsideHook and Neiman Marcus – Stomping Grounds
One Solution and Prudential – Legacy Lives On
CBS News Digital and GoDaddy, Inc. – "I am…"
One Solution and McDonald's – Road to Golden
South China Morning Post and Macao Government Tourism Office – Uncover Art Macao
Hearts & Science, Great Big Story, Courageous Studios and AT&T – It Can Wait: A Message to Live For
Best Brand Partnership – B2B
Tiger Pistol and Realogy Franchise Group
Questus and Fannie Mae HomeStyle® Renovation
IDG Communications, Inc. and Splunk
Verizon Media and Procter & Gamble – My Hair, My Story
Financial Times and CFA Institute – Moral Money
Best Brand Partnership – B2C
Advantix Digital and Tip Top
Hearts & Science, TBS, WarnerMedia and Team Coco – A Just OK ComicCon is Not OK
CBS News Digital & GoDaddy, Inc.
Vice Media and The National Association of Realtors – Home Again
InsideHook and Neiman Marcus – Stomping Grounds
Ellen Digital Network and Starbucks Rewards
Best Single Article
Yahoo News – Russian Breach of FBI Communications System coverage by Zack Dorfman, Jenna McLaughlin and Sean D. Naylor
Business Insider – The Rise and Fall of WeWork
The Players' Tribune and Sue Bird – So the President F*cking Hates My Girlfriend
Insider – Mueller Report narrative
Grist – A pipeline runs through it
Best Editorial Series
CUUP – BodyTalk Series
The Players' Tribune – So…You Want the Real Story
Reader's Digest – The Nicest Places in America
Insider – Exposing how the Saudi state used American tech platforms to restrict female freedom by Bill Bostock
Newsy and Bellingcat
U.S. Chamber of Commerce – Grow with CO—
Best Non-Standard Advertising
Mekanism and eos – "Make It Awesome" TikTok Hashtag Challenge
WarnerMedia Sports Partnerships and Google Assistant – Nike Adapt BB Shoe Drop
Best Live Event
The Dodo – "Best Dog Day Ever: Halloween Edition"
POPSUGAR – Play/Ground
ShopStyle – The ShopStyle Experience
Doha Debates – Water Scarcity
Sputnik France – Paris Mayday
DAZN – KSI vs. Logan Paul II
Best Video Series
In The Know – Behind the Drag
South China Morning Post – Inside the Forbidden City
Business Insider – So Expensive
Bravo Digital and Magical Elves – Project Runway After Show
Blick TV and Brightcove
The New York Times and Breakwater Studios – Almost Famous
Best Podcast
Barstool Sports – Pardon My Take
Hearts & Science and AT&T Business – Revisionist History
Harvard Business Review – HBR IdeaCast
Vox Media – Recode Decode
Pineapple Street Studios – The Catch and Kill Podcast with Ronan Farrow
NowThis – Who Is?
Most Original Use of Social
Sputnik France – Paris Mayday
ESPN – Dear Kobe
Zyper
E! News
Bleacher Report
Tiger Pistol & Realogy
Best Use of Audience Insights
Taste of Home – Cookware and Bakeware
The Southeast Missourian: Achieving Digital Growth with News Consumer Insights
NowThis – "One Small Step"
Assembly Technologies, Inc. – Statera
Dotdash and Ford
Empower and Brooks Running
Best Subscription or Membership Product
National Review, Inc. – NRPlus
DAZN
Taste of Home – Special Delivery Subscription Box
Mahlab and Engineers Australia – create digital
Subtext
Best Digital Product Innovation
Sophi Automation – The Globe and Mai
Nativo – Nativo Edge™
IBM Watson Advertising – IBM Advertising Accelerator with Watson
Digital Remedy – Flip
Frame
Very Big Things – DroneVR
Best Site Design
Lippe Taylor Inc. and Allergan – Spotlyte
South China Morning Post
Abacus China Tech City
TripSavvy
USA Today
Best User Experience
Bleacher Report
Lippe Taylor Inc. and Allergan – Spotlyte
The Spruce
Most Engaged Community
The Points Guy and Chase – The Trip of a Lifetime
Ellen Digital Network
Taste of Home – Bakeable
National Review – NRPlus
ESPN – MMA
Chive Media Group
Best Content Studio
Bloomberg Media Studios
South China Morning Post – Morning Studio
NBC News – Custom Productions
Ellen Digital Network
One Solution – One X Studios
Meredith – The Foundry
Best Revenue Diversification Strategy
The Dodo
POPSUGAR
WarnerMedia Sports Partnerships
Minute Media
Family Handyman
The Globe and Mail – Sophi for Paywalls
Publishing Executive of the Year
Neil Vogel, CEO, Dotdash
Josh Schollmeyer, Co-founder and editor-in-chief, MEL Magazine
Mark Larkin, executive vp and gm, CNET Media Group at CBS Interactive
Jason Holland, COO, Evolve Media LLC
Blake Sabatinelli, CEO, Newsy
Bryan Goldberg, founder and CEO, Bustle Digital Group
Media Brand of the Year
Bloomberg Media
Harvard Business Review
DAZN
Publisher of the Year – Editor's Choice
Bustle Digital Group
SJR
Harvard Business Review
Dotdash
Best Newsletter
Bustle Digital Group – Inverse Daily
Grist – The Beacon
Ellen Digital Network – The Ellen Degeneres Show Newsletter
Best New Brand
Frame
Univision – Se Habla USA
https://digiday.com/?p=367458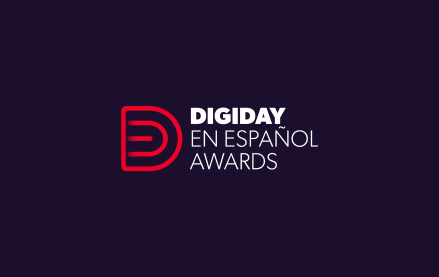 October 31, 2023 • 4 min read
Digiday is proud to announce the first edition of the Digiday en Español Awards, recognizing creative work focusing on Spanish-speaking audiences in the U.S., Latin America and Spain. Diversity, inclusion, connection, recognition and social responsibility were just some of the major themes found throughout the multicultural marketing industry's best campaigns, companies and people this year. […]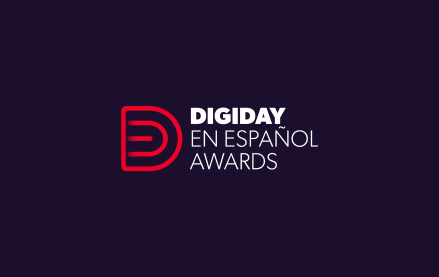 31 Octubre 2023 • 5 min read
Digiday se enorgullece en anunciar la primera edición de los Premios Digiday en Español, que reconocen el trabajo creativo centrado en el público hispanohablante de EE.UU., Latinoamérica y España. La diversidad, la inclusión, la conexión, el reconocimiento y la responsabilidad social fueron algunos de los temas principales que destacaron las mejores campañas, empresas y profesionales […]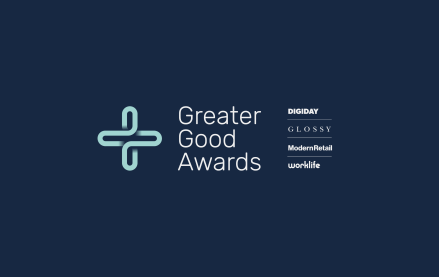 October 24, 2023 • 3 min read
The 2023 Greater Good Awards, presented by Digiday, Glossy, Modern Retail and WorkLife, showcase the work being done across industries on social causes, making an impact and working for the greater good while doing business. This year, there was an emphasis on social responsibility and sustainability initiatives. Companies are prioritizing investment in the well-being and […]