Dermalogica, Audible, Zappar and Mastercard are among this year's Greater Good Award winners
October 24, 2023 • 3 min read
•
•
The 2023 Greater Good Awards, presented by Digiday, Glossy, Modern Retail and WorkLife, showcase the work being done across industries on social causes, making an impact and working for the greater good while doing business.
This year, there was an emphasis on social responsibility and sustainability initiatives. Companies are prioritizing investment in the well-being and development of local communities in which they operate. Another trend gaining momentum is investing in disability awareness as businesses recognize the importance of serving diverse customer bases.
Sustainability has been top of mind for many companies, but one industry that's been increasingly focusing on it is health and beauty. This year, Dermalogica's innovations in skin care packaging earned it the Sustainability award. To help make a positive impact on the environment, Dermalogica launched a first-to-market recyclable pump for its best-selling cleansers to reduce waste and make it easy to recycle both the bottle and pump as a single unit. The new pump is also lighter and utilizes less virgin plastic, decreasing demand for a non-renewable resource. As the first major skincare brand to launch recyclable, mono-material pumps, Dermalogica is putting pressure on other brands to follow suit and innovate on behalf of the planet.
Audible, headquartered in Newark, has been focused on improving the area it calls home through advancing racial justice, equity, economic empowerment and more, resulting in a win for Local Community Betterment. The company worked with the City of Newark to unveil a new monument honoring Harriet Tubman and celebrating Newark's role in the history of Black liberation. Audible created a permanent on-site audio experience at the monument featuring seminal stories of Tubman's life intertwined with narratives about the Underground Railroad and the history of free Black communities in New Jersey, which is also available free to listeners globally.
One winner focusing on widespread change is Zappar with its accessible QR (AQR) for product packaging, which secured the company the 2023 award for Disability Awareness. With a 3D dot-dot-dash design surrounding the QR code, people with limited or no sight can access much-needed information, which Zappar feels is a fundamental human right. The solution allows blind and partially sighted users to scan the AQR from a distance to gain access to all the information on the product package, including ingredients, instructions and safety warnings through their smart device's configured accessibility features. The information can be received in larger text or via audio.
Mastercard won this year's Gender Equality award for its women-in-sports initiative. Because sports can play a pivotal role in inspiring change in society, Mastercard set out to accelerate growth in women's sports worldwide and inspire new generations of players and fans through the power of sport. Mastercard's efforts focused on advancing women's sports and creating equal opportunities. Beyond a short-term priority, the enduring initiative and commitment have grown over the past decade, and Mastercard has developed one of the most well-rounded women's sports portfolios globally.
Explore all the 2023 Greater Good Awards winners below  — including a quick rundown of the campaigns and insights into why they won and what marketing teams can learn from them. Download the complete guide here.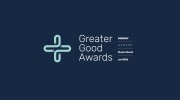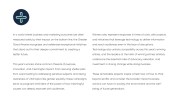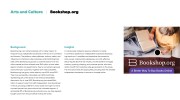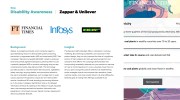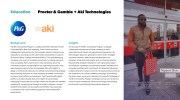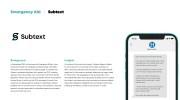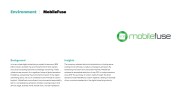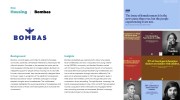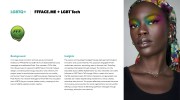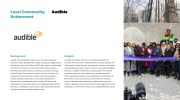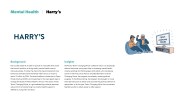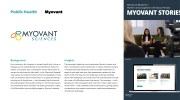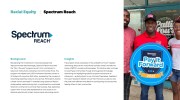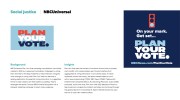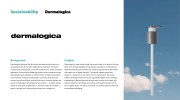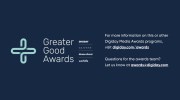 Full 2023 Greater Good Awards winners list below:
Animal Welfare
Anti-Violence
WMN by CPB LDN + thortful
Arts and Culture
Better Future
Children
Disability Awareness
Zappar & Unilever – Accessible QR
Education
Procter & Gamble + Aki Technologies
Emergency Aid
Employment
Environment
Gender Equality
Housing
LGBTQ+
Local Community Betterment
Mental Health
Public Health
Racial Equality
Social Justice
Sustainability
Water
World Hunger
https://digiday.com/?p=523144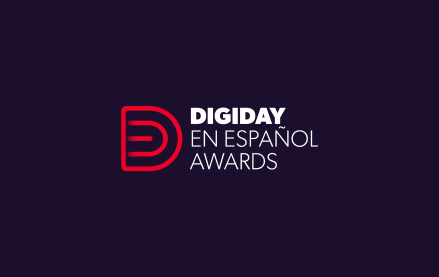 October 31, 2023 • 4 min read
Digiday is proud to announce the first edition of the Digiday en Español Awards, recognizing creative work focusing on Spanish-speaking audiences in the U.S., Latin America and Spain. Diversity, inclusion, connection, recognition and social responsibility were just some of the major themes found throughout the multicultural marketing industry's best campaigns, companies and people this year. […]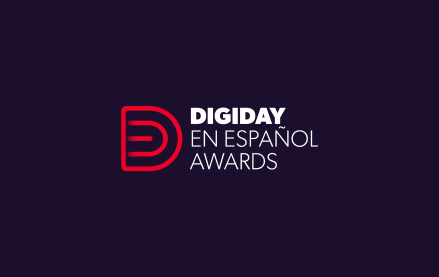 31 Octubre 2023 • 5 min read
Digiday se enorgullece en anunciar la primera edición de los Premios Digiday en Español, que reconocen el trabajo creativo centrado en el público hispanohablante de EE.UU., Latinoamérica y España. La diversidad, la inclusión, la conexión, el reconocimiento y la responsabilidad social fueron algunos de los temas principales que destacaron las mejores campañas, empresas y profesionales […]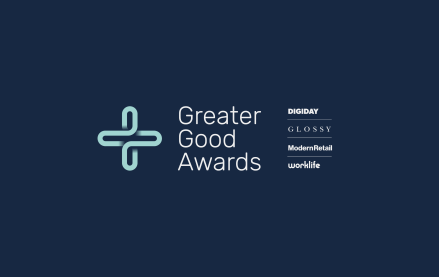 October 10, 2023 • 4 min read
Sustainability was top of mind for the brands and companies on this year's Greater Good Awards shortlist as they work to create a better future. Companies continue investing in several areas for betterment — and increasingly centering causes in their mission. For instance, automaker BMW Canada earned a nomination in the Sustainability category for a […]