Complex Networks, Harvard Business Review and In The Know are 2021 Digiday Media Awards nominees
May 11, 2021 • 6 min read
•
•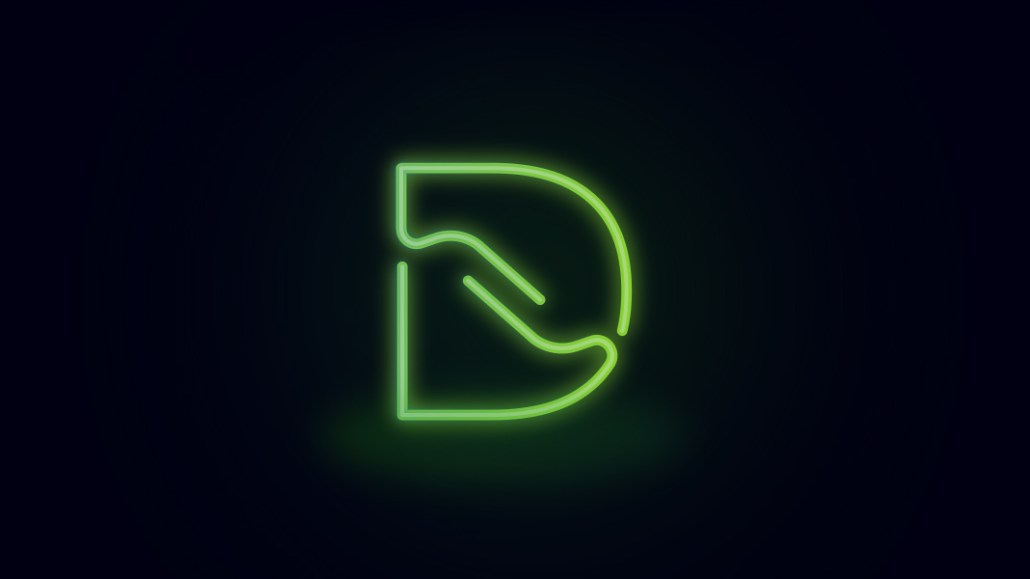 Community, changemakers, collaboration and inclusivity emerged as thematic highlights in this year's Digiday Media Awards shortlist. Several entrants stood out with multiple nominations across categories. Our highlights paint a picture of 2020 as a year of big ideas; the competition was fierce, and the programs were robust.
For example, Complex Networks launched a no-holds-barred submission this year. The publisher netted two nominations for Best Editorial Package and also Best Virtual Event, Best Use of Video, Best Use of Audience Insights and Best Brand Partnership in the business-to-consumer category.
From unpacking the rise of the drill musical genre in Brooklyn — an extensive editorial program rich with profiles and history — to a partnership with Microsoft that spotlighted brands and philanthropic organizations bringing diversity and inclusion to sports and schools and women's lives, Complex Networks was busy in 2020. The teams there also built ComplexLand, a three-dimensional online theme park packed with retailers, food vendors, concerts, conversations and limited drops.
Big ideas were the big idea at Harvard Business Review, where the writers dug into remote work and collaboration across a year of quarantine. Nominated for Best Editorial Package, Best Podcast, Best New Vertical and Publisher of the Year, HBR examined what work-from-home meant to teams and what WFH will mean going forward. Change in the office also dominated the Review's podcast landscape, as 'IdeaCast' launched a look at BIPOC in the workplace, complete with in-depth interviews featuring leaders making a deep impact.
Third among our highlights, In The Know — focused on Generation Z and covering food, travel, beauty, sports, conservation and technology — netted nominations for Best Story, Best Editorial Package, Podcast, Commerce Partner and Publisher of the Year. They did that by building a 34-profile package around Black Gen Z changemakers, spotlighting the leaders — national and those on their way to wider recognition — who are inspiring a generation. In The Know also partnered with the brand Our Place and helped its founder, Shiza Shahid, share from-the-kitchen tips and inspirations of her own.
All of these shortlisters are on our judges' minds in this year's awards, plus many more. In advance of their final decisions, the full roster of the 2021 Digiday Media Awards nominees follows:
Best Story
NRK – Your Climate Future
In The Know – Where you can still find household essentials
UPROXX – Rico Nasty's Nightmare Vacation
AccuWeather
HealthCentral – "Let's Talk About the Novel Coronavirus"
In The Know – Next Gen: Myles Loftin
Best Editorial Package
NRK – Your Climate Future
Complex – Brooklyn Drill: The New Sound of New York
Complex Networks and Carat – In The Business of Building Communities
HealthCentral – "Get Your Chronic Vax Facts Here!"
Harvard Business Review – Big Idea: The New Reality of WFH
In The Know – Black Changemakers
Best Newsletter
CNET Media – COVID Newsletter
TODAY Digital – Read with Jenna newsletter
The Wall Street Journal – New Approaches to Evergreen Coverage
The Hill – 12:30 Report
CO— by the U.S. Chamber of Commerce – Midnight Oil
Sailthru and Morning Brew
Best Brand Partnership – B2B
The New York Times and Verizon – The 5G Journalism Lab
WP Creative Group at The Washington Post and AT&T Business
Imgur and McDonald's
IBM, WPP and IDG – Cloud Innovators
Pfizer, Inc. – Pledge to #StandWithScience
The New York Times and Facebook – AR Lab
Best Brand Partnership – B2C
Complex Networks, United States Army, Fluent 360 / OMD – Job's Unlisted
Foundry @ Meredith and J3 | Johnson's® – #InItTogether
GameOn Technology and NBA
Who What Wear and Affirm – Shop with Who What Wear
ViacomCBS Velocity and Google – The Daily Social Distancing Show
S4M and Palmer's
Best Branded Content Program – B2B
Atlantic Re:think and Amazon Web Services – Disrupting Within
WP Creative Group at The Washington Post and NI
Front Office Sports and Pepsi Sports – Sports Marketing Essentials
Splunk – What's Your Data Really Worth?
Bloomberg Media and JLL – Building City Resilience
Spotify – 2020 Wrapped for Advertisers
Best Branded Content Program – B2C
Rolling Stone and HBO Watchmen – A Discussion About the Score of Watchmen
Madwell and Visible – Red Rocks Unpaused
Tastemade and Hyundai – The Un-Adventurers
WP Creative Group at The Washington Post and Purina
Velocity at ViacomCBS – The King of the 2020 VMAs
Tastemade and Realtor.com – Beyond the Block
Best Virtual Event
Complex Networks and Jam3 – ComplexLand
Refinery29 Unbothered – Wash Day
Reingold – Facebook Education Modernization
AfroTech – AfroTech World
The New York Times – DealBook Online Summit
Architectural Digest and Black Interior Designers Network – The Iconic Home
Best Virtual Event Series
The Wall Street Journal – Future Of Everything
Madwell and Visible – Red Rocks Unpaused
ViacomCBS – MTV's Friday Livestream
Scary Mommy – Live.Work.Thrive
AARP – The Girlfriend
The Hill – Future of…
Best Use of Social
AARP, Grey, Kenshoo and Flatiron Collective
Pfizer, Inc. – Pledge to #StandWithScience
The Globe and Mail – Sophi.io
ESPN – SportsCenter On Instagram
RT Creative Lab – The Endless Letter on Instagram Stories
Waste-Ed and Maffick – Waste-Ed
Best Use of Video
TV 2 Denmark
Madwell and Visible – Red Rocks Unpaused
Tastemade and Realtor.com – Beyond the Block
Complex Networks, Paqui, UEG and Edelman – #OneChipChallenge
Global Citizen – One World: Together at Home
Breakwater Studios – Unity IPO Creators
Best Podcast
CBS News – My Life of Crime with Erin Moriarty
In The Know – We Should Talk
Vox Media Podcast Network and Frequency Machine – Chicano Squad
Showtime, Black Effect Network and iHeartRadio – All The Smoke
Investopedia – The Investopedia Express
Harvard Business Review – HBR IdeaCast
Best Site Design
Bustle Digital Group
RT Creative Lab – #VictoryPages: Social Media History
Verywell Health
Best Use of Audience Insights
Pfizer, Inc. – Pledge to #StandWithScience
OpenWeb and Jigsaw
Google – GNI Data Tools
Complex Networks, Ad Council and CDC – The Power of Us
Verywell Health
Curacity
Best Custom Advertising
Brit + Co and Office Depot – Selfmade
National Basketball Association – NBA Finals
Slate Studios and Century 21 – The Relentless
Tastemade and Walmart – Struggle Meals
WeTransfer and Oatly
Spotify, USPS and UM Studios
Best Ad Tech Platform
TripleLift
InMobi
Adapex, LLC – m3 Tech Suite
GumGum – GumGum Verity
Vox Media – Concert
DeepIntent
Best Video Platform
JW Player
Stringr
The Hill
Minute Media – Voltax Video
STN Video
Connatix – Elements
Best Publisher Platform
The Globe and Mail – Sophi.io
Piano
Connatix – Playspace
Insticator
Duration Media – VaaS™
Adapex, LLC – m3 Tech Suite
Best First-Party Data Strategy
Criteo
Refersion
Vox Media
Mediavine – Grow.me
Merkle and Carter's
BlueConic
Best Commerce Partner
In The Know and Our Place
CNET Media
NTWRK
Best Subscription or Membership Product
The Globe and Mail – Sophi.io
Audible
Bloomberg Media
Mahlab – Australian Pharmacist
DAZN
Best Digital Product Innovation
Fabrik
Sputnik – Moon Base
Forbes and Trackonomics
Connatix
AccuWeather
Kubient and The Associated Press
Best Revenue Diversification Strategy
Blockworks
Sophi.io
Editorial Team of the Year
AccuWeather
Mahlab
CNET Media
The Points Guy
Grist
Publishing Executive of the Year
Mike Federle, CEO, Forbes
Heather Dietrick, CEO, The Daily Beast
Asaf Peled, CEO and founder, Minute Media
Mark Larkin, evp, CNET Media
Bryan Goldberg, CEO and founder, Bustle Digital Group
Best New Vertical or Brand
Harvard Business Review – Ascend
Dennis Publishing – The Week Junior US
Jukin Media – WeatherSpy
Best Content Studio
T Brand at The New York Times
Ellen Digital
UPROXX
Foundry @ Meredith
RT Creative Lab
Bloomberg Media Studios
Most Engaged Community
Overtime – The OT Fam
Maffick
Jellysmack
Jubilee Media
Publishers Clearing House
redfish
Media Brand of the Year
Secret Base an SB Nation Community
DAZN
Verizon Media
CO — by the U.S. Chamber of Commerce
Time Out Group
The Hill
Publisher of the Year
Harvard Business Review
WAVE.tv
The Daily Beast
In The Know
UPROXX
TIME
https://digiday.com/?p=413806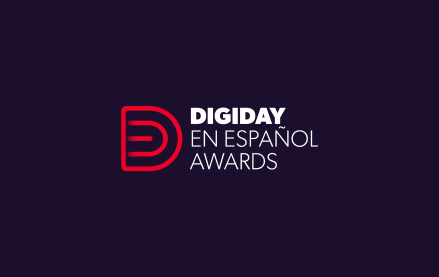 October 31, 2023 • 4 min read
Digiday is proud to announce the first edition of the Digiday en Español Awards, recognizing creative work focusing on Spanish-speaking audiences in the U.S., Latin America and Spain. Diversity, inclusion, connection, recognition and social responsibility were just some of the major themes found throughout the multicultural marketing industry's best campaigns, companies and people this year. […]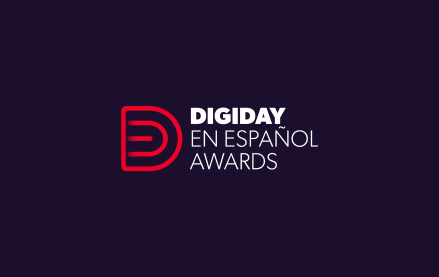 31 Octubre 2023 • 5 min read
Digiday se enorgullece en anunciar la primera edición de los Premios Digiday en Español, que reconocen el trabajo creativo centrado en el público hispanohablante de EE.UU., Latinoamérica y España. La diversidad, la inclusión, la conexión, el reconocimiento y la responsabilidad social fueron algunos de los temas principales que destacaron las mejores campañas, empresas y profesionales […]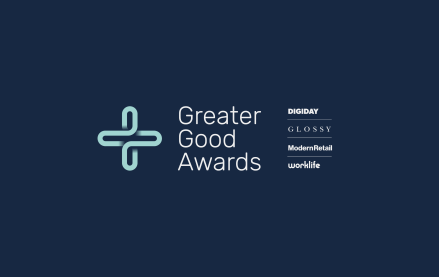 October 24, 2023 • 3 min read
The 2023 Greater Good Awards, presented by Digiday, Glossy, Modern Retail and WorkLife, showcase the work being done across industries on social causes, making an impact and working for the greater good while doing business. This year, there was an emphasis on social responsibility and sustainability initiatives. Companies are prioritizing investment in the well-being and […]