Coca-Cola, Edelman and Tropicana are winners of the 2022 Digiday Awards
December 8, 2022 • 3 min read
•
•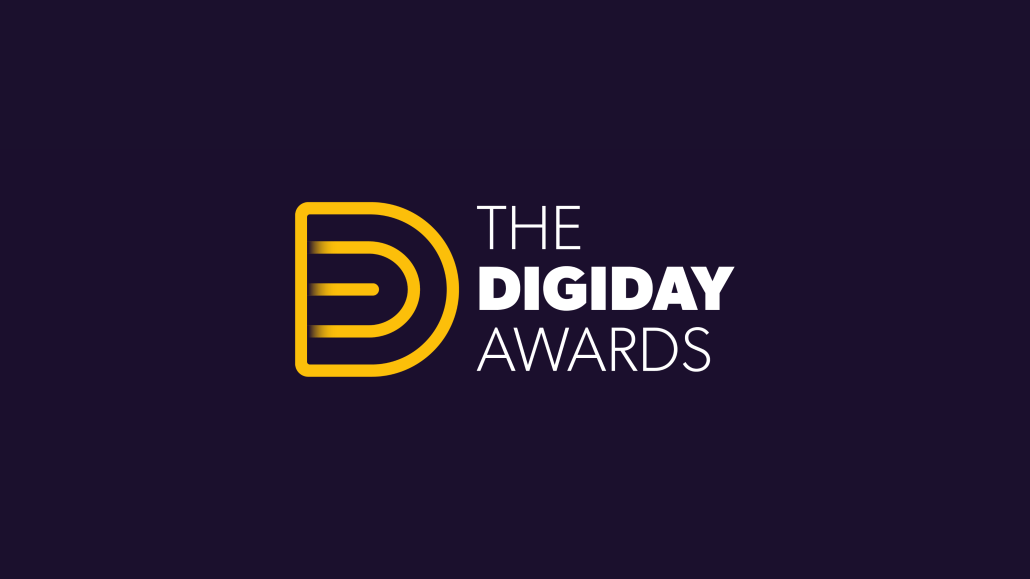 The 2022 Digiday Awards winners illustrated how companies are navigating innovative technologies and taking a stand for inclusivity. Many of this year's entrants and subsequent winners are also partnering with charities on large-scale initiatives and experimenting with new tactics for Gen Z.
Inclusivity was at the heart of why the judges, for example, recognized Havas Atlanta and The Coca-Cola Company this year. The partnership won Best Use of Influencer Marketing with a campaign to bridge the pay equity gap for BIPOC creators. Havas Atlanta and Coca-Cola contracted 20 BIPOC creators as part of the #ShareTheMagic TikTok challenge. While in 2021, TikTok creators of color were earning approximately 1/10th of the compensation of their non-BIPOC counterparts, the contracted creators were paid equitably for their contributions. To date, #ShareTheMagic has more than 11.9 billion views, and Coca-Cola's TikTok handle has grown by 71%.
Edelman earned a win for Best PR Campaign for the launch of 'Cerving Confidence,' a collaboration between the national nonprofit Black Women's Health Imperative (BWHI) and Hologic, Inc., a medical technology company primarily focused on women's health. The campaign encourages Black women to commit to their well-woman exams as part of self-care and to protect themselves against cervical cancer. Grammy Award winner Ciara was chosen to launch the campaign with a PSA video, which has received more than 24 million views on Instagram. A social media organic lift survey conducted with Black women also found a 12-point lift in those who were "very likely" to ask a friend or family member to schedule their well-woman exam or Pap test.
For Most Innovative Brand, a grand-prix category, Tropicana claimed the award for its success in pushing creative boundaries and continually modernizing the brand. It was one of 14 brands to land a spot on TikTok's 2021 Culture Driver's List, demonstrating the power of cultural relevance to catalyze business performance by driving a significant lift in ad recall and awareness. In the spirit of innovation, Tropicana released its own limited-edition toothpaste that doesn't ruin the taste of orange juice. The product's strong social performance and positive consumer sentiment highlighted an encouraging consumer response to the company's millennial-focused marketing strategy.
Explore all the 2022 Digiday Awards winners below — including a quick rundown of the programs and insights into why they won and what marketing teams can learn from them.
Download the complete guide here.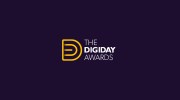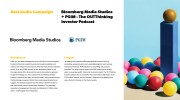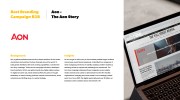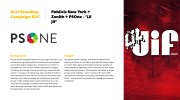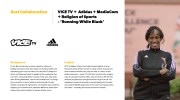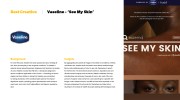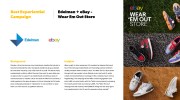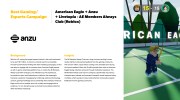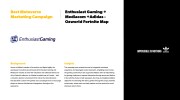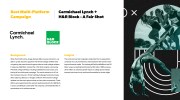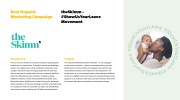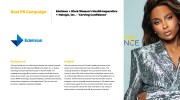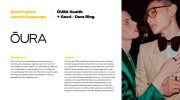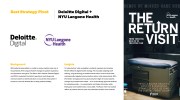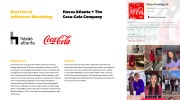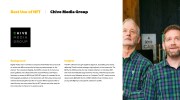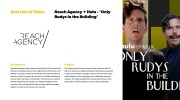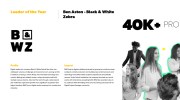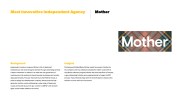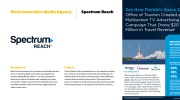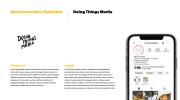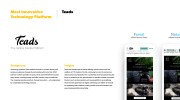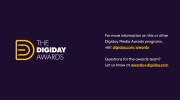 Full DA winners list below:
Best Audio Campaign
Bloomberg Media Studios x PGIM – The OUTThinking Investor Podcast
Best Branding Campaign B2B
Best Branding Campaign B2C
Lil Jif – Publicis New York/Zenith/PSOne
Best Collaboration
VICE TV, adidas, MediaCom & Religion of Sports-Running While Black
Best Creative
Best Experiential Campaign
Edelman & eBay – Wear Em Out Store
Paramount+: Brand. Giant Spoon was the agency behind the stunt, while Sky Elements provided the drones and Drone Dudes handled content capture.
Best Gaming/Esports Campaign
American Eagle, Anzu, and Livetopia – Making The 'AE Members Always Club' in Roblox
Best Metaverse Marketing Campaign
Enthusiast Gaming, Mediacom and Adidas – Ozworld Fortnite Map
Best Multi-Platform Campaign
Carmichael Lynch & H&R Block – A Fair Shot
Best Organic Marketing Campaign
theSkimm's #ShowUsYourLeave Movement
Best PR Campaign
Black Women's Health Imperative and Hologic's Project Health Equality – Launch of Cerving Confidence to Protect Black Women's Cervical Health
Best Product Launch Campaign
ŌURA Health – Gucci x Oura Ring
Best Search Campaign
Wpromote & Intuit QuickBooks: Harnessing the Power of Holistic Search
Best Strategy Pivot
Deloitte Digital and NYU Langone Health
Best Use of Influencer Marketing
Havas Atlanta, Coca-Cola (The Coca-Cola Company), Formerly Known As, Social Center
Best Use of NFT
Best Use of Social
Best Use of Video
Reach Agency & Hulu – Only Rudys In the Building
Leader of the Year
Black & White Zebra – Ben Aston
Most Innovative Brand
Tropicana Brands Group – Tropicana
Most Innovative Independent Agency
Most Innovative Media Agency
Most Innovative Publisher
Most Innovative Technology Platform
Teads | The Global Media Platform
https://digiday.com/?p=479707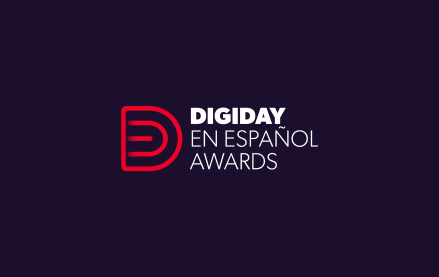 October 31, 2023 • 4 min read
Digiday is proud to announce the first edition of the Digiday en Español Awards, recognizing creative work focusing on Spanish-speaking audiences in the U.S., Latin America and Spain. Diversity, inclusion, connection, recognition and social responsibility were just some of the major themes found throughout the multicultural marketing industry's best campaigns, companies and people this year. […]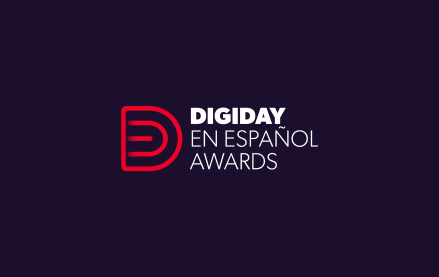 31 Octubre 2023 • 5 min read
Digiday se enorgullece en anunciar la primera edición de los Premios Digiday en Español, que reconocen el trabajo creativo centrado en el público hispanohablante de EE.UU., Latinoamérica y España. La diversidad, la inclusión, la conexión, el reconocimiento y la responsabilidad social fueron algunos de los temas principales que destacaron las mejores campañas, empresas y profesionales […]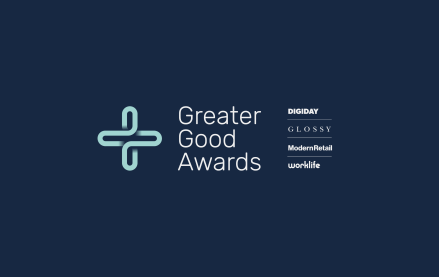 October 24, 2023 • 3 min read
The 2023 Greater Good Awards, presented by Digiday, Glossy, Modern Retail and WorkLife, showcase the work being done across industries on social causes, making an impact and working for the greater good while doing business. This year, there was an emphasis on social responsibility and sustainability initiatives. Companies are prioritizing investment in the well-being and […]