BMW, Soylent, NBCUniversal and Pinterest are finalists for this year's Greater Good Awards
October 10, 2023 • 4 min read
•
•
Sustainability was top of mind for the brands and companies on this year's Greater Good Awards shortlist as they work to create a better future. Companies continue investing in several areas for betterment — and increasingly centering causes in their mission.
For instance, automaker BMW Canada earned a nomination in the Sustainability category for a campaign in support of its new electric vehicle, the iX xDrive50. The campaign aimed to increase awareness of BMW's commitment to the environment, particularly as a leader in electric vehicles. BMW Canada worked with the agency Media Experts and the CBC to create a branded content series exploring the stories of innovators in green technology, subtly integrating the iX xDrive 50 into the campaign. BMW and Media Experts also worked with the omnichannel supply-side platform Sharethrough to fund carbon offsetting projects to compensate for the carbon emissions generated by the campaign. By leveraging Sharethrough's GreenPMPs, BMW compensated for 685,535 grams of CO2 — the equivalent of fully charging 89,000 smartphones.
In the World Hunger category, Soylent is shortlisted, a complete meal replacement that offers a practical and cost-effective solution for individuals facing barriers to nutritious foods. Through partnerships with charitable organizations, Soylent donates its products to food banks, shelters and communities facing food insecurity. As part of its #SoylentForGood efforts, the brand donated an estimated $2.4 million worth of product in 2022 alone.
In the Social Justice category, NBCUniversal is a finalist for its Plan Your Vote campaign and platform. Initially created in 2020 in response to pandemic challenges to voting, Plan Your Vote returned for the 2022 midterms to help Americans navigate more changes in voting rules. Plan Your Vote has become a leading destination for essential voting information in a digestible format — including a personalized, user-forward interface — to help citizens cast their ballots successfully. Teams leveraged the entire Comcast NBCUniversal ecosystem with a bilingual marketing campaign to reach mass audiences. In 2022, the marketing campaign garnered more than 764 million impressions across the platforms of Comcast NBCUniversal, with an estimated earned media value of more than $3 million.
Pinterest is among the new Better Future category nominees, which recognizes a campaign or initiative aimed at safeguarding the long-term future by funding areas such as technology, science, security and the environment. With the understanding that younger generations are getting news from digital platforms, Pinterest realized that its users were coming to the platform for ideas on how to incorporate sustainability practices. In 2022, Pinterest became the first major digital platform to unveil a climate misinformation policy. As part of the global social impact campaign, the platform partnered with Pinterest Creators to develop inspiring, action-oriented content on and off the platform and leveraged the Earth Month news cycle. The campaign generated over 350 media placements across national, local and trade publications with over 2.85 billion impressions. As part of the campaign, Pinterest also donated to environmental organizations dedicated to tackling climate change, including supporting their programmatic work and providing advertising credits to elevate their content on Pinterest.
Altogether, the judges' nominations in 2023 demonstrated how companies are working toward the greater good.
See the complete list of finalists below.
Animal Welfare
iHeartDogs
Mars Petcare
Munchkin
Yieldmo
Anti-Violence
HSBC UK
LA County Department of Mental Health & Rescue Agency
WMN by CPB LDN + thortful
Arts and Culture
Bookshop.org
Mellon Foundation and Work & Co
Nativo
Better Future
Beautycounter
Bowery
Colossal Biosciences
Estée Lauder Companies
Pinterest
Salesforce and Fortune Brand Studio 
Children
Consumer Reports
Praytell
TSET
Wattpad
WebPurify
Disability Awareness
Estée Lauder Companies
L'Oréal
Lincoln Center
NBC NEWS WORLDWIDE
Vanish, Good-Loop & Zenith
Waymo
Zappar & Unilever – Accessible QR
Education
AnalogFolk Group
Dermalogica
FIRST®
Hook
Procter & Gamble & Aki
VICE Media Group & The European Union
Emergency Aid
Flexport.org
Kepler & Alight
Subtext
Employment
Creative Ladder Quiz & Work & Co
Geographic Solutions
ShopGoodwill.com
Visible Wireless & Weber Shandwick
Environment
Beekeeper's Naturals & Erewhon
Colossal Biosciences
MobileFuse
Salesforce and Fortune Brand Studio 
Slate & Macy's
Tom's of Maine & BCW
Gender Equality
Mastercard
Saysh
Stacy's Pita Chips
theSkimm
Housing
Bombas
Equifax & Ideas United
NYCFC and Midea
LGBTQ+
Absolut and VICE Media
FFFACE.ME & LGBT Tech
hireEZ and Evry1
Slate & Macy's
The Body Shop
Local Community Betterment
Audible
GoodwillFinds.com
TEGNA
UBS, New York Islanders & UBS Arena x 43 Oak Foundation
VistaPrint & Boston Celtics
Vita Coco
Mental Health
Code3 x The Mental Health Coalition
Harry's
LifeStance Health
The Wondermind Newsstand
TODAY All Day
Understood.org
Public Health
LetsGetChecked
McKinsey Global Publishing
Myovant Sciences
Providence Health Plan and Fort West
Quirk Creative
World Wildlife Fund (WWF)
Racial Equality
NBCUniversal News Group x W.K. Kellogg Foundation
Spectrum Reach
Zenith & Walmart
Social Justice
Equifax & Ideas United
Glow Recipe
Mellon Foundation & Work & Co
NBCUniversal
Practising Law Institute & Work & Co
Saysh
Sustainability
Dermalogica
KEEN
Reel Paper
Reformation
Sharethrough, BMW Canada & Media Experts
Vitamin A
Water
hai
Liquid I.V.
World Hunger
Soylent
The Kroger Co.
Zurvita
https://digiday.com/?p=521221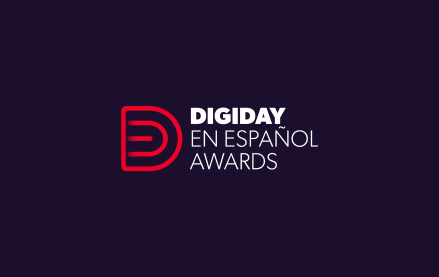 October 31, 2023 • 4 min read
Digiday is proud to announce the first edition of the Digiday en Español Awards, recognizing creative work focusing on Spanish-speaking audiences in the U.S., Latin America and Spain. Diversity, inclusion, connection, recognition and social responsibility were just some of the major themes found throughout the multicultural marketing industry's best campaigns, companies and people this year. […]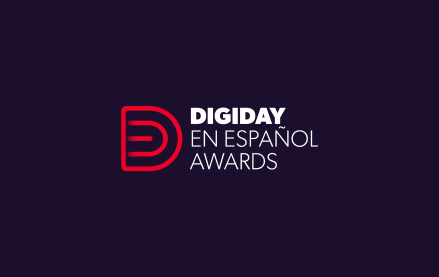 31 Octubre 2023 • 5 min read
Digiday se enorgullece en anunciar la primera edición de los Premios Digiday en Español, que reconocen el trabajo creativo centrado en el público hispanohablante de EE.UU., Latinoamérica y España. La diversidad, la inclusión, la conexión, el reconocimiento y la responsabilidad social fueron algunos de los temas principales que destacaron las mejores campañas, empresas y profesionales […]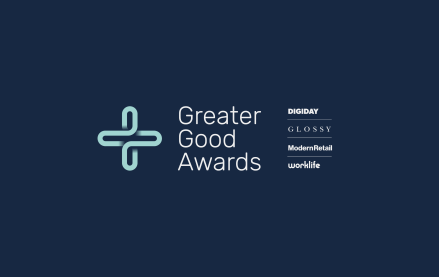 October 24, 2023 • 3 min read
The 2023 Greater Good Awards, presented by Digiday, Glossy, Modern Retail and WorkLife, showcase the work being done across industries on social causes, making an impact and working for the greater good while doing business. This year, there was an emphasis on social responsibility and sustainability initiatives. Companies are prioritizing investment in the well-being and […]