Barkley, MiQ & iProspect, PinkNews, Chewy and NBC News Custom Productions are among this year's Digiday Video and TV Awards shortlist nominees
February 14, 2023 • 6 min read
The interest in short-form video content across social media platforms has grown exponentially, with most companies now maximizing engagement through multi-channel means.
This year's Digiday Video and TV Awards finalists focused on diversity and representation, with efforts to accurately and respectfully depict diverse communities in media. They also showed heavy investment in ad tech innovations, the top-performing category by a landslide.
Another key throughline is how interactive content allows viewers to shape stories and experiences through their choices — paving the way for new shoppable content innovations.
The first on the shortlist is Barkley, in five categories (the most of any entrant). One of those categories is Best Brand Film – Series for the 'Pets Stay Free' campaign with Motel 6. This campaign highlighted that Motel 6 is a welcoming place for all family members, including the furry ones. Barkley and Motel 6 did this through a "choose-your-own-ADventure" on Hulu that targeted pet owners with the question, "are you a cat or a dog person?" The 'Pets Stay Free' campaign was a success, receiving over one billion earned impressions, widespread national outreach and earned media. All of this led to an increase in year-over-year sales for Motel 6.
This year's most-entered category was Best Ad Tech Innovation, in which one finalist's project is striving to make a difference in the DEI space. MiQ and iProspect worked together on Hilton's audience awareness campaign, which sought to reach current hotel stayers and LGBTQ+ and Black travelers by leaning into their motivations for travel. Through this 'It Matters Where You Stay' campaign, Hilton, MiQ and iProspect demonstrated how impactful care and comfort are on hotel stays. Users exposed to MiQ's media ended up booking 37 days in advance — 19% higher than organic traffic to the site.
PinkNews is a finalist for both Snapchat-oriented categories, with the most popular one being Best Snapchat Show. PinkNews saw a gap in the available content on Snap and aimed to fill that with its show, 'Closet Critic.' This fast-paced, snappy program details the fashion evolution of some of Gen Z's favorite celebrities and their impact on the world, from Zendaya and Kim Kardashian to Jojo Siwa. The series combined PinkNews' audiences' love of fashion, celebrity and news content to create a premium viewing experience with viable sponsorship opportunities. Since its launch in December 2021, PinkNews has published 70 episodes, amassed 500,000 subscribers and reached 50 million unique users.
For Best Multi-Platform Video Campaign, Chewy is a standout finalist with its 'Chatty Pets' campaign, capturing the world exclusively through the eyes, actions and humorous inner monologues of real animals. This campaign gave a voice to the universal excitement pets feel as they anticipate a Chewy delivery. The inspiration behind 'Chatty Pets' was from pet parents believing each pet has a distinct personality and people's love for personifying their pets. The campaign resonated strongly with pet parents, generating the most organic video views of any video on Chewy's YouTube channel at about 700,000 organic views.
The highest-performing new category this year is Best Shoppable Content Strategy. The finalist highlighted is NBC News Custom Productions for its 'Peacock Holiday Steals and Deals' with Jill Martin franchise. This longstanding segment leveraged viewers that routinely tune in while introducing them to shoppable content across streaming and social platforms. This program incorporated new technologies and brought in elevated production components, including an indoor drone camera, and drove the highest viewership days for TODAY All Day in 2021. Peacock also promoted the special on its interface by listing the channel in the number one spot and including hero images on its homepage. The special secured Peacock Premium subscriptions and increased revenue by more than 30% year-over-year.
Stay tuned to find out who the judges will select as this year's winners. In the meantime, check out the complete list of finalists below.
Best Ad
Big Day the Agency – HexClad Brand Awareness TV Commercial
Calix
CallTower
CHS & Hyperoptic – Ready to Reach Hyperspeed?
Sony Interactive Entertainment & MOCEAN
The Woo
Best Ad Tech Innovation
Ampersand & Hill's Pet Nutrition
Curastory
Extreme Reach, Diversity in Ad Creative, launch of first-ever, at-scale report
Introducing CTV Ad Enhancements by Sharethrough
Mars, Incorporated and Realeyes – Using Attention AI To Predict Real-World Outcomes
MiQ & iProspect – Hilton's Audience Awareness Campaign
Best Advertiser in TV or Video
Calix
Quigley & Ball Aluminum Cup
Best Brand Film – Series
Barkley
Calix
NetApp TV – The IT Office
VICE Media Group, DeVito/Verdi, and Laurel Road – I'm Also A Doctor Docuseries
Best Brand Film – Single
AMC Networks Content Room
Barkley
INNOCEAN USA
Roku Originals -WEIRD: The Al Yankovic Story
The Woo
Best Brand Studio
Roku Brand Studio
Best Connected TV Platform
Beachfront | The Sell-Side Ad Server Built for Convergent TV
Digital Remedy
Premion
Publica
Best Digital Video Monetization Program
EX.CO's Publisher-First Video Platform for BoardingArea
STN Video
VDO.AI – Ad Monetization Platform
Best Digital Video Platform
In The Know
NetApp – Launch of NetApp TV
OnlyFans – The OnlyFans Creative Fund: Fashion Edition
Publica
ViewLift
Best Distribution Strategy
Jellysmack
Roku Brand Studio — Roku Rundown: House of the Dragon
Best FAST Channel
Pocket.watch – Ryan and Friends Channel
Tastemade
The Hill TV – Best FAST Channel
The Vevo Pop Channel
Best Live Video Strategy
Cheil USA & Samsung Electronics America – Samsung Live
Firework & The Fresh Market – Launch Thanksgiving Video Commerce Campaign
PPK
The Washington Post
Best Multi-Platform Video Campaign
Chewy
EA and mSix&Partners – Launch of Madden22
HBO Max x ATTN: – Recommended By campaign
Magnite Helps Travel Texas Expand Cross-Platform Audience Reach With Programmatic Addressable
Roku Originals -WEIRD: The Al Yankovic Story
Sony Interactive Entertainment & MOCEAN
Best Original Programming
"New Heights with Jason & Travis Kelce," a JUKES original production presented by Wave Sports + Entertainment
Hulu
In The Know
LADbible Group
NetApp TV – Watts the Future
South China Morning Post
Best Production Strategy
Goldthread
Quigley & Ball Aluminum Cup
TheSoul Publishing
Best Shoppable Content Strategy
AMC Networks Content Room
E! News: "Shop LivE! for the Holiday Season"
Firework & The Fresh Market – Launch Thanksgiving Video Commerce Campaign
Horizon Media & Petco
Peacock Holiday Steals and Deals with Jill Martin – NBC News Custom Productions
Best Snapchat Show
Insider
Insider
LADbible Group
PinkNews
Best Snapchat Shows Producer
E! News The Rundown
Jellysmack
LADbible Group
PinkNews
Best Social Video Campaign
Barkley
CHS & The Allianz Group – What would you tell your 8-year-old self?
INNOCEAN USA
Jungle Creations for Heinz – Heinz & Twisted: Sandwich Goals
La Mer – Global Hero Product Launch – Video Campaign
Quigley & Ball Aluminum Cup
Best Streaming Service
Hulu
Local Now
Paramount+
Paramount+
Tubi
Best TV/Streaming Ad Sales Program or Product
AMC Networks Content Room
AMC Networks Content Room
Nexstar Digital
Octillion
Premion
The Trade Desk
Best Use of Instagram Reels
Goldthread
Best Use of Stories
An Even Playing Field Profiling the US Adaptive Open Presented by the USGA & Golf Digest
Barkley
Barkley
Calix
Insider
VICE Media Group, DeVito/Verdi, and Laurel Road – I'm Also A Doctor Docuseries
Best Use of TikTok
amika
Blue Hour Studios & LikeMeat – LikeWings #WingIt2WinIt
Concacaf World Cup TikTok Launch
INNOCEAN USA
OLAPLEX
The Washington Post
Best Use of YouTube
Insider
MiQ & Dentsu
Overtime – Best of YouTube
South China Morning Post
The Social Standard x Adobe
The Task & Purpose YouTube channel
Digital Studio of the Year
TheSoul Publishing
We Are The Mighty
Video Executive of the Year
Erica Berenstein, News and Documentary – Insider
Micah Gelman, The Washington Post
Oliver Warley, PinkNews
Qian Dai, Goldthread
Rob Schneider, Chief Strategy, Content & Development Officer, Learfield
https://digiday.com/?p=489273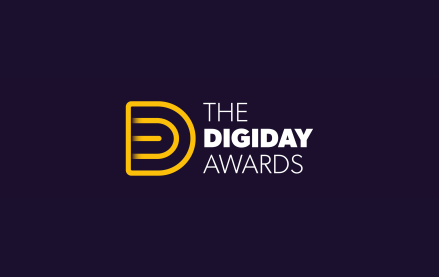 September 26, 2023 • 3 min read
The 2023 Digiday Awards highlighted a surge in different techniques to gain customer engagement, from multisensory encounters to infusing cutting-edge technologies and more. This year's winners also focused on collaborative partnerships to access untapped markets, craft distinctive offerings and spur innovation. One program that touches upon all these themes won Best In-Game Advertising Strategy — […]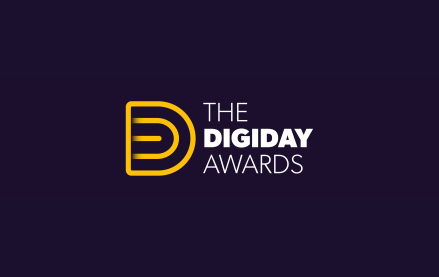 September 12, 2023 • 5 min read
This year, immersive brand journeys and multi-platform campaigns have become essential strategies for brands to tap into new markets and diverse audiences with innovative and unique offerings. Finalists for the 2023 Digiday Awards have also leaned on influencer marketing, brand collaborations and visual storytelling to foster deeper connections with their audiences. For instance, in the […]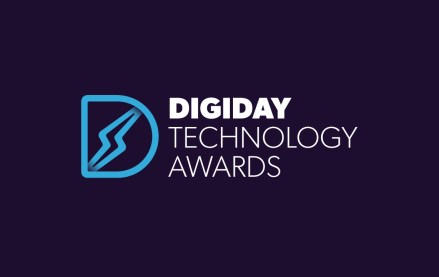 August 29, 2023 • 3 min read
The full roster of 2023 Digiday Technology Awards winners highlighted how companies are adopting new technologies in pursuit of highly effective personalization balanced with data privacy. Among the prevalent themes this year were micro-personalization with AI, e-commerce technology as well as privacy compliance and partnerships. Putting artificial intelligence at the forefront was LivePerson, winner of […]