AKQA, Netflix and Bloomberg Media were awarded tonight at the 2014 Digiday Awards, honoring overall excellence and breakthrough achievement in digital media, marketing and advertising.
AKQA was named the Most Innovative Agency for its achievements in the past year. Specifically how the global shop has showed us the possibilities of virtual reality by letting people design Nissan cars while wearing Oculus Rift goggles. It has also produced one of the best World Cup campaigns, for Nike — a tour de force that found 150,000 undiscovered soccer players and sent the best among them to Camp Nou.
Over the last decade, AKQA has also been instrumental in mining the field for the most talented people in the industry with Future Lions, the annual student competition at the Cannes Lions International Festival of Creativity. Just this year, winning work included a Google Gesture software for the deaf and a wearable tech shirt for kids with heart problems. AKQA took home the Digiday award for its consistently brilliant work and for playing a hand in creating the future in our industry.
Netflix was named the Most Innovative Brand for setting the new standard for the way we consume, share and talk about television and movies. It's created some of the strongest-performing TV brands in recent history, even becoming a studio in its own right, producing the critical and popular hits "House of Cards" and "Orange Is the New Black."
Bloomberg Media was awarded the Most Innovative Publisher. At a time when traditional media outlets are struggling for profitability, Bloomberg Media is awash in resources, talent and, increasingly, influence. Its parent company Bloomberg LP has made a fortune providing Wall Street with essential data tools. Now it's using those proceeds to reach a broader audience of movers and shakers. The media arm has breathed new life into Bloomberg Businessweek, launched a luxury magazine, and hired a slew of prominent executives and journalists. And it's doing this with a subscription-based model that would be the envy of any media company. Under the leadership of Justin Smith, Bloomberg Media Group's CEO, the media group has accelerated its efforts to build out a multiplatform media empire. Using its corporate advantages to advance its digital transformation.
Digiday awarded John Borthwick, Betaworks CEO, as Person of the Year. The company — or rather, the collection of innovative companies that operate under Betaworks's ever-widening umbrella — cops a distinctly renegade attitude when it comes to digital media. Utility is the first word that comes to mind when we think of Betaworks, Bitly, Socialflow, Instapaper and Chartbeat were all tools created at Betaworks that grew into their own independent companies. Digg was saved by the ingenuity of Betaworks and launched them into the world of media and advertising. Whether John Borthwick thinking about making mobile advertising more beautiful, or creatively hacking data, or connecting artists to their fans, Borthwick has proven himself time and again to be one of the most innovative people in the industry.
The 2014 Digiday Award Winners are:
Best Brand Platform
R/GA London – Beats Music
Best Branding Campaign: Consumer
INNOCEAN USA for The Walking Dead Chop Shop App
Best Branding Campaign: B2B
GE
Best Creative
Interlude and Sony Legacy "Like a Rolling Stone" Interactive Music Video
Best Direct Response Campaign
Red Roof Inn & 360i
Best Publishing Platform
Storify by Livefyre
Editorial Selections:
Most Innovative Agency
AKQA
Most Innovative Publisher
Bloomberg Media
Most Innovative Brand
Netflix
Person of the Year
John Borthwork, Betaworks
https://digiday.com/?p=94650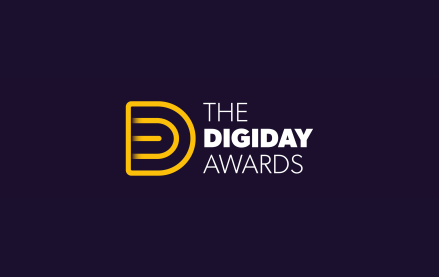 September 26, 2023 • 3 min read
•
•
The 2023 Digiday Awards highlighted a surge in different techniques to gain customer engagement, from multisensory encounters to infusing cutting-edge technologies and more. This year's winners also focused on collaborative partnerships to access untapped markets, craft distinctive offerings and spur innovation. One program that touches upon all these themes won Best In-Game Advertising Strategy — […]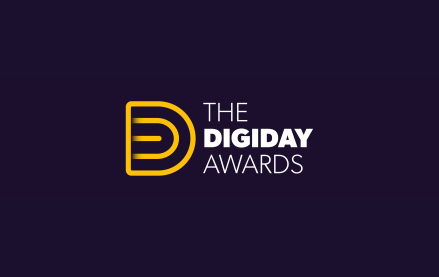 September 12, 2023 • 5 min read
•
•
This year, immersive brand journeys and multi-platform campaigns have become essential strategies for brands to tap into new markets and diverse audiences with innovative and unique offerings. Finalists for the 2023 Digiday Awards have also leaned on influencer marketing, brand collaborations and visual storytelling to foster deeper connections with their audiences. For instance, in the […]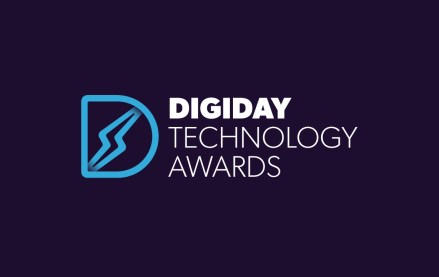 August 29, 2023 • 3 min read
•
•
The full roster of 2023 Digiday Technology Awards winners highlighted how companies are adopting new technologies in pursuit of highly effective personalization balanced with data privacy. Among the prevalent themes this year were micro-personalization with AI, e-commerce technology as well as privacy compliance and partnerships. Putting artificial intelligence at the forefront was LivePerson, winner of […]