The Martin Agency, Sweetgreen and Condé Nast are Digiday Awards finalists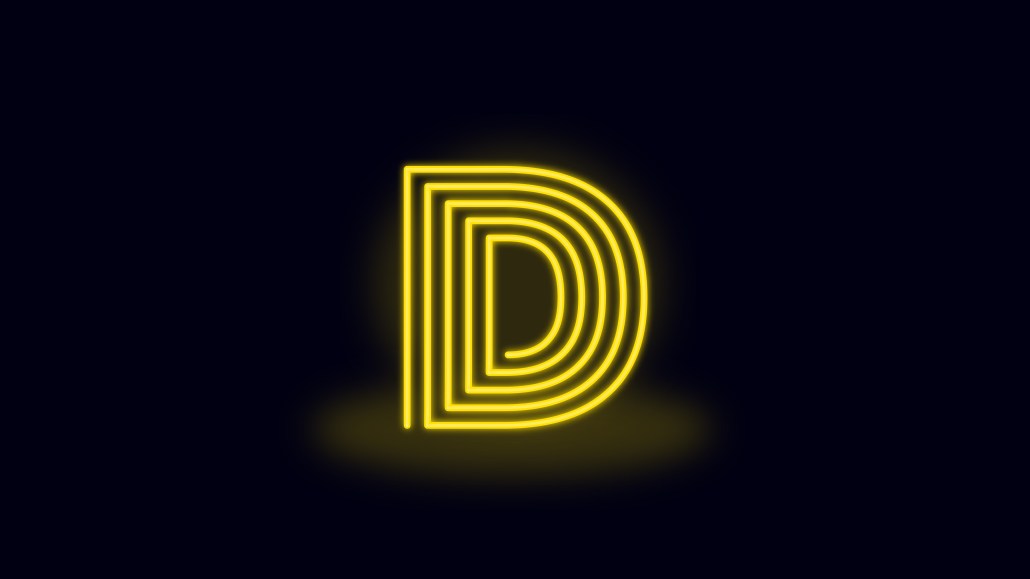 It has been a year of challenges and hardships for marketers, advertisers and media companies. In 2020, they faced shrinking revenue streams, the need to master new channels and the delicate tightrope walk of projecting empathy rather than opportunism in the face of the coronavirus crisis and social unrest. And all of these had to be overcome while teams still managed to salvage sales.
This year's Digiday Awards will honor the companies that thrived throughout the most tumultuous year in the modern history of digital media and marketing. They didn't do so by embracing narrow, insular efforts geared toward self-preservation. Instead, they expanded their ambitions and maintained growth-oriented mindsets, launching new platforms and products and generating creative new ways to reach consumers.
Just as importantly, finalists committed themselves to social good, whether that meant mastering the art of empathetic messaging, doubling down on critical missions like sustainability or even facilitating charitable giving.
Take The Martin Agency, for example, a finalist for multiple categories in this year's Digiday Awards. Working with Old Navy, the agency highlighted the apparel brand's efforts to donate more than $30 million to charitable causes — an effort honored with a nomination for Best Creative. And working with DoorDash for their #OpenForDelivery campaign, the agency helped empower restaurants that were forced to move to a takeout-only model.
Then there's Sweetgreen, which expanded its digital horizons while emphasizing a message of sustainable nutrition. Nominated for Best Collaboration, the company worked to introduce the world to kelp as a delicious, sustainable ingredient. Sweetgreen was also nominated for Best Use of Mobile for its new Collections feature, a curated list of online-only dishes designed to meet customers' specific needs via their phones.
And Condé Nast worked to spearhead new projects while mining its storied history. Nominated for Best Product Launch Campaign, the company continued to innovate by working with Bliss on the brand's new Clear Genius product line. Also nominated for Best Branding Campaign (B2C), the company worked with The New Yorker, one of its highest-profile media brands, on the publication's 95th anniversary, which featured a deep dive into the publication's archive of stories.
The events of 2020 forced shifts in strategy and mindset that no one in the world of marketing, advertising and media could have imagined before the year began. But our short-listers adapted with grace, courage and swiftness — expanding their businesses and giving back to society in the process.
Have a look at all our finalists below:
Best Creative
Megaphone, Boyce:Mangin and Yogi Tea – "60 Seconds to Zen"
Promote Iceland, SS+K, M&C Saatchi Group, M&C Saatchi Talk and Peel – Looks Like You Need Iceland
Known and HBO – Last Week Tonight with John Oliver Season 7
The Martin Agency, Old Navy and Noah Scalin
Comedy Central, Fallon and Posterscrope – "Awkwafina is Nora from Queens 7 Train Takeover"
PadSquad and OpenMind – Purina Savory Centers
Best Collaboration
e.l.f. Cosmetics & Duncan Channon – Beautyscape Bahamas
The Martin Agency and Donate Life America – 83 Futures
ViacomCBS and the AdCouncil – #AloneTogether
M&C Saatchi Sport & Entertainment, Heineken, UEFA and Defected Records – The Opening Party
RPA and Farmers Insurance – Sesame Street "Welcome"
Sweetgreen and David Chang – Tingly Sweet Potato + Kelp Bowl
Best Use of Social
Movement Strategy and Looney Tunes – ACME Intern
ViacomCBS and MTV – #MyCrib Challenge
The Martin Agency and UPS – #ThanksForDelivering
Tiger Pistol + Anheuser Busch InBev – Local Revitalization and Recovery
Ally Financial
Madwell and Visible
Best Use of Mobile
Preacher
Groove Jones and Constellation Brands, Inc.'s Modelo
eos Products – Donut Day Microbatch
Amplify.ai and Cerveza Victoria – Mother's Day
Tapjoy and Sparkling Ice
Sweetgreen – Collections Launch
Best Use of Video
KERV Interactive & Activision Publishing, Inc. – Call of Duty
Movement Strategy and Netflix – Unsolved Mysteries Launch
Hearts & Science and AT&T – Batwoman
Dotdash and Ford
Global Citizen
MotorTrend Group
Best Media Plan
Comedy Central and Fallon – Awkwafina is Nora from Queens
Known and Memorial Sloan Kettering – Cancer Can't Wait
ViacomCBS and Paramount – Yellowstone Season 3
January Digital
Comedy Central and Fallon – South Side
Cramer-Krasselt and New York Bakery
Best Product Launch Campaign
Treasury Wine Estates, Good Apple and Cashmere – 19 Crimes Cali Red
Questus, Inc.
Ally Financial – Smart Savings Tools
DAC & Vera Bradley
Imagination and Ford Motor Company – Mustang Mach-E Reveal
Bliss and Condé Nast CNX – Clear Genius
Best Social Good Campaign
Waste-Ed – Unravel Fashion
The Martin Agency and DoorDash – #OpenForDelivery
Comedy Central Digital – Power to the Polls
FlyteVu and Vanderbilt University Medical Center – Gratitunes'
Cascade & M Booth – Do It Every Night to Save Water
Mojo Supermarket – #GiveHerABreak
Best Branding Campaign – B2B
Cheetah Digital, Tommy Lee and Brittany Furlan-Lee – Signals20
Fullscript – Shareable Wellness Protocols
Mahlab & Prospa
The Economist Group and SAS – Global Business Barometer
Best Branding Campaign – B2C
Condé Nast's CNX and The New Yorker
Ally and Katie Couric Media – The Bright Side
South China Morning Post – "Your Hong Kong, Your SCMP"
January Digital and Honest Company – Honest Beauty
TuneIn and barrettSF – "Hear, Here"
Best Multi-Platform Campaign
Initiative Russia and Dove – #ShowUs
ViacomCBS and the AdCouncil – #AloneTogether
Comedy Central Digital – 31 Days of Holiday Survival and As Seen On CC
Movement Strategy and Netflix – Unsolved Mysteries Launch
Tubi – Not on Netflix
Discovery, Inc., Classico and Starcom
Best Search Campaign
Crealytics and Urban Outfitters
Metric Theory and FastGrowingTrees.com
Cramer-Krasselt and Edward Jones
Amify and MobyFox
Movement Strategy and RiceSelect – Holiday
Direct Agents and Omaze
Best Experiential Campaign
Preacher
Ally & CAMP – Virtual Birthdays
Lippe Taylor and Mucinex – Mucinex Nightshift Wake Up Human Launch
Superfly – BravoCON 2019
ViacomCBS – MTV's 2020 Video Music Awards Art Exhibit
The Thomas Collective and Seattle's Union Gospel Mission – Catalyst
Best Audio Campaign
SpokenLayer – Lucky Charms Magical Mission
Vox Creative, Who We Are and Ben & Jerry's
Wondery and Bud Light Seltzer
The Players' Tribune and Hennessy – Knuckleheads
AdsWizz and Cox Communication
Best PR Campaign
DeVries Global and Sephora – "We Belong to Something Beautiful"
The Knot Worldwide
Promote Iceland, SS+K, M&C Saatchi Group, M&C Saatchi Talk, M&C Saatchi Sport & Entertainment NYC, Essencius A/S, headspace public relations and Peel – Looks Like You Need Iceland
The Martin Agency and Buffalo Wild Wings – Boneless Thugs-N-Harmony
M Booth and Patrón Tequila – Cinco Simply
Comedy Central, Fallon and Posterscope – "Awkwafina is Nora from Queens 7 Train Takeover"
Most Innovative Publisher
Grist
Dotdash
Minute Media
Newsy
The Daily Beast
MEL Magazine
Most Innovative Creative Agency
Lippe Taylor
BORN Group
Scrum50
Most Innovative Media Agency
Essence
Known Global
Noble People
Jennifer Bett Communications
Mindshare
Most Innovative Brand
NTWRK
The Weather Channel
CooperVision
Sephora
Crocs
Verywell
Most Innovative Technology Platform
Webeo
AdsWizz
Sophi Automation
Megaphone
Papercup
AdWire

https://digiday.com/?p=385563