'Retention has been one of our best stories of the year': Bob Cohn on steering The Economist through crisis
October 20, 2020 • 4 min read
•
•
Subscribe: Apple Podcasts | Stitcher | Google Play | Spotify
Bob Cohn joined The Economist Group in February after more than a decade at The Atlantic, where he served on both sides of the fence — as its digital editor and later as its president. As president and managing director, his stated remit was to grow The Economist's global readership and open up new commercial opportunities in North America.
Of course, merely six weeks into the job, the coronavirus pandemic hit. With it came a surge of subscribers as readers looked to the Economist to unpick the impact on the economy, politics, culture and more.
"We did see, for a few months back in the spring, new subscribers coming [in] at about twice the rate that we expected," said Cohn on the Digiday podcast.
Subscriptions and circulation made up around two-thirds (£204 million ($265 million) of the £326 million ($423 million) The Economist Group generated in revenue in the year to Mar. 31 2020. In recent months, pre-pandemic, the company had already shifted its subscription strategy from focusing on acquisition to more of a retention push. The surge in subscribers during the coronavirus crisis created "a kind of urgency" to keep the newly acquired users.
"We were an acquisition machine; we were not focused as diligently as we could on retention," prior to Cohn's arrival, he said. "We came into this year with a determination to be better at that and embrace best practice and go beyond best practice."
Some of the new efforts have involved the creation of subscriber-only digital events (some 27,000 subscribers tuned in to watch a Bill Gates interview), increasing the price of its introductory offers and exclusive subscriber newsletters. The number of subscribers in The Economist's "highly engaged" category increased 21% last year, Cohn said.
Looking ahead, The Economist plans to roll out a new customer experience platform and create more products at a wider price range to tap a more diversified user base.
"Retention has been one of our best stories of the year," Cohn said.
Here are highlights from the conversation, which have been lightly edited for clarity.
Why making the introductory subscription offer more expensive paid off
For years … we had a 12 for 12 offer: 12 issues; 12 pounds; 12 dollars. The churn was pretty high at the conclusion of those 12 weeks, in part because there was a fairly steep increase in price because we are not the cheapest product out there, given the quality of our journalism. We changed the introductory offer … to 50% off the full rate for your first 12 weeks. The supposition was we are going to attract many fewer readers to subscribe, but they're going to retain better. To our great surprise and satisfaction we saw only a slight decline in new subscribers coming on to the introductory offer … [and] we are exceeding the retention rate we expected, but the dampening effect on acquisition is not as great as we expected. It's another way of focusing on retention by focusing on the problem.
How The Economist is differing its U.S. election coverage from the competition
We are going to give our U.S. readers and global readers a unique perspective on the election because it's going to be big picture, it's going to be global. It will have an arched eyebrow and a distance from it while at the same time our reporters are in the field, on the ground at the rallies. When Amy Coney Barrett is nominated by the president to be justice on the U.S. Supreme Court and our peers will drop 13 stories in 24 hours, we will drop one or two. Our point is we are not going to deluge our readers with every nuance of every story. We are going to give you the one story you need to know to understand this development, to put it in context, to bring this rigor and analysis you need and it'll be memorable.
The re-emergence of media's push moment
There's this moment that newsletters are having [that] reminds me of a cover we did at Wired in the 1990s. It was a big hand coming right at you in psychedelic colors … it said "PUSH." The concept was that [content] was all going to be pushed to you. That cover was widely ridiculed as being hopelessly off and of course, push has come and gone, but we're kind of in a push moment now. Those businesses that built consumer revenue pipelines early, before panic set in, are going to be better positioned. What we have seen in the last year or two was … a desperate flight to consumer revenue for those who are not in it already. For those of us lucky enough to have built that business over the years, it's a kind of raft in the storm right now because of the turbulence of the B2B side.
From our partner, Monday.com: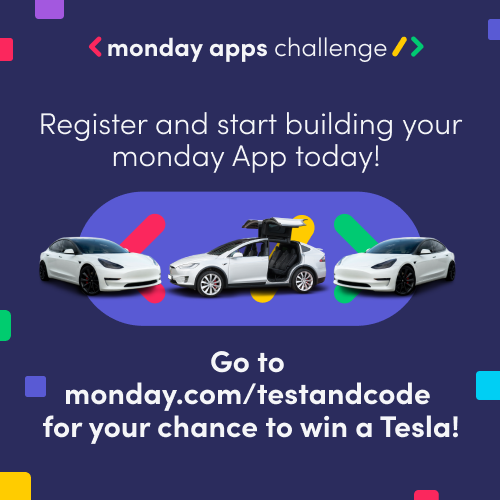 https://digiday.com/?p=380979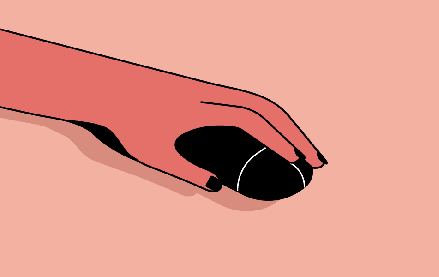 December 1, 2023 • 3 min read
People claim that the role of chief diversity officer is vanishing. However, AI is booming, and the CDO can help ensure responsible AI.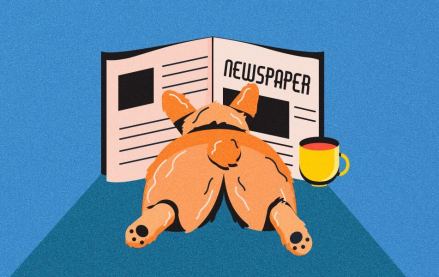 November 30, 2023 • 4 min read
Digiday+ Research found that publishers' programmatic ad revenue didn't quite live up to expectations this year, but they still see it as a growth area.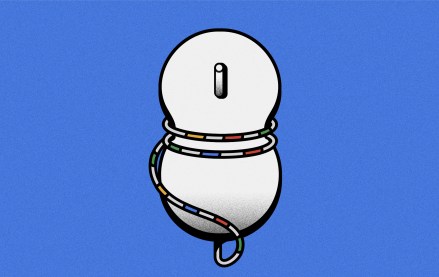 November 30, 2023 • 13 min read
For a couple of publishers, referrals from Google are down upwards of 60%.