This article is also available
in Spanish
. Please use the toggle above the headline to switch languages. Visit
digiday.com/es
to read more content in Spanish.
Salvador Maldonado, multicultural media and marketing manager, Google
While many companies today build products and services for everyone, their brand marketing doesn't always reflect it. More than ever, it's critical that marketers evolve their creative processes to make sure all audiences can see themselves represented in campaigns.
The effort extends beyond creative representation. Another piece that is critical to a successful approach is inclusive media planning and buying, which helps ensure campaigns have inclusive reach.
In Google's own work on these goals, media and marketing teams have learned a lot. What follow are four helpful tips that any company's brand marketing can incorporate — each drive inclusivity and representation for all.
1. Reach audiences where they are
As the adage goes, to reach people, marketers need to be where they are. If the commitment is to spend more on media that reaches Black and Latinx audiences in the U.S., then the marketing team must invest in channels that reach these audiences at scale.
For example, YouTube is a starting point to drive reach, as Black and Latinx viewers are highly engaged on the platform. From there, expand multicultural buys to include more businesses and digital communities owned by underrepresented groups. One such publisher is Blavity, a digital media network created by and for Black millennials. Working together, Google and Blavity launched #InTheBlack, a campaign focused on helping Black-owned small businesses in the U.S. persevere during the pandemic. For four weeks last fall, #InTheBlack spotlighted the stories of four resilient small businesses, through influencer-hosted live-stream events that were amplified across Blavity's platform and social channels.
2. Leverage key moments and passion points
Beyond reach, another approach that helps advertisers better connect with Black and Latinx consumers has been aligning brand campaigns with cultural moments and events that these audiences love. Bespoke media buys that guarantee placement across a variety of platforms have been particularly effective at reaching people around their passion points. Media sponsorships have been too.
Last year, for example, Google Search's #TheMostSearched campaign celebrated Black History Month. Given that the creative was relevant for Black audiences, it was a natural fit for media moments known to have a large Black viewership, including the NAACP Image Awards hosted on BET, the NBA All-Star Game and the Grammy Awards. Beyond generating positive social buzz, the campaign delivered a 13 percentage-point lift in brand advocacy among adults ages 35 to 49 (Dynata Brand Lift Study, U.S., adults ages 18-49, Jan. 2020–March 2020).
In another example, entertainment and music are highly engaged passion points for Latinx audiences in the U.S. — Hispanic adults have the highest share (69%) of time spent on audio and video (Nielsen, U.S., La Opportunidad Latinx: Cultural Currency and the Consumer Journey, 2019). At Google, a continued investment in the Latin Grammys has successfully driven equity for the Pixel 5 phone among this critical audience. In 2019, the sponsorship campaign drove a 14-point consideration lift among Hispanic adults ages 18 to 49, according to a Media Predict Latin Grammys survey in the U.S., conducted in 2019. Results were in 2020, highlighting the power of continuity in these campaigns.
3. Build a more inclusive user journey
As media buys evolve to be more inclusive, marketers must also focus on reassessing how they show up for underrepresented audiences online. A poorly optimized user experience stifles media performance; the key to solving that challenge is pushing for more relevant experiences, particularly when it comes to ad creative. In some cases, improving relevance means localizing search ads and campaign landing pages for specific languages.
A recent test of the Pixel 5 phone, for instance, highlighted the performance of user journeys among a Spanish-speaking audience. Some users who clicked on a Spanish-language search ad were driven to a landing page in English, whereas others were driven to a landing page in Spanish. Results showed that compared with users who clicked the ad and experienced the English landing page, users who experienced the Spanish landing page were three times more likely to add Pixel products to their cart. Another approach that has shown results: Websites that include a language selector are more discoverable and show greater usage.
4. Honor regional and local nuances
Finally, it's critically important for marketers to recognize — and for their strategies to reflect — that "inclusive" means different things in different places.
To help honor this, Google relies on regional and local markets to select their audiences for inclusion and define their own plans for reaching them. In the U.K., for example, reaching and engaging the Black community is core to inclusive marketing strategies. So to recognize and promote Black Pound Day last November, the U.K. team partnered with media company Time Out London on an all-Black digital magazine edition. It featured Black-owned businesses, restaurants, and contributors, and was guest edited by English writer and performer Ashley Walters. The team also donated 80% of the magazine's ad space to local Black businesses.
Every example of progress for marketers pursuing inclusivity represents one step forward in a much larger journey. By sharing what we've learned so far, as an industry we can help each other consider the steps any business can take toward making their media strategies more inclusive.
A version of this article originally appeared on Think with Google.
https://digiday.com/?p=424164
This week's Future of TV Briefing looks at how the streaming ad market's programmatic guaranteed vs. private marketplace debate is reaching a compromise.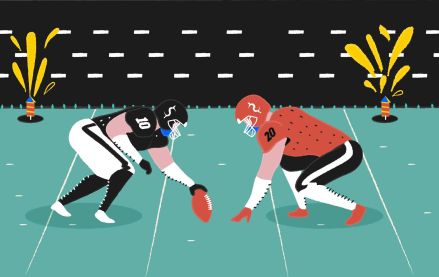 December 6, 2023 • 4 min read
In response to this challenge, the NFL's Detroit Lions have adopted a proactive strategy, introducing an extra channel for their local NFL broadcast. The objective is to broaden advertising opportunities, leverage direct-to-consumer distribution, and establish stronger connections with local fans, with the ultimate goal of increasing preseason viewership.
December 6, 2023 • 4 min read
It's been over a decade since the most recent entry in the wildly popular "Grand Theft Auto" series came out in September 2013, meaning anticipation for "GTA 6" has been building for years. Rockstar titled yesterday's trailer as "Trailer 1," making it clear that the company is poised to launch a massive marketing campaign in the lead-up to the game's 2025 release.