GenX & millennial moms: social curators vs. hyper-connectors
November 21, 2013 • 4 min read
•
•
This article is part of the Digiday Partner Program and is brought to you by SheKnows.
New moms, Christina Chang and friend Ericka Kreutz, would regularly text each other in the middle of the night, awake and tending to their newborns.
"I would look forward to my iPhone screen lighting up so I could read whatever funny or frustrated comments would come my way," says Chang, in her early 40s.
Adds Kreutz, 39, "I remember being stuck to my phone those first four months. The exhale and the excitement I got from seeing my screen filled with, 'You up? You there? Oh, you're probably sleeping, well, when you're up, this is what happened today…'"
Chang and Kreutz, both Generation Xers (generally considered those born between 1966 and 1977),say they rely on technology and social media to connect to close friends, source news and get things done. But, they are choosy about their social platforms and connections.
"I am not on Twitter or anything else. Just Facebook and Pinterest," says Kreutz. "I haven't been on Pinterest in five months. I haven't been on Facebook in five minutes."
A new report from SheKnows suggests that "curating" their social identities is a fairly standard GenX attribute. The company's "Marketing to the 'Likeable' Mom" a survey of 1007 U.S. women between the ages of 18 and 65 examined how family, brands and technology influenced generational groups of mothers.
Interestingly, the survey found that with tighter circles and fewer profiles to juggle, GenX moms were less overwhelmed by technology than their Millennial mom (MM) counterparts (born 1978-1995). This also holds true for the generation as a whole. Over half of Millennial women (56%) said that technology was overwhelming, as opposed to 43% of GenX women.
And while MMs are much more active on social networks, they feel more pressure to connect and maintain multiple profiles as compared to their GenX counterparts.
"We have so many connections online," says Cassie Boorn, a 26-year-old mom  and co-founder of Quistic.com. "I mean, how many GenX moms are connected to their entire high school graduating class? Posting a status is like broadcasting your life at a class reunion."
According to the survey, MMs are also more ready to adopt newer platforms like Tumblr, Google+ and Instagram.
"The tech gap between generations is rapidly narrowing, but Millennials are 2.5 times more likely to be the first adopters of new digital, social and mobile tools," says Jeff Fromm, executive vice president of ad agency Barkley and co-author of the book "Marketing To Millennials." "[They] tend to set the technology trends."
The SheKnows report notes that GenX moms perceive the work-life advantages of digital connection more acutely, perhaps because they remember the analog days of pay phones, snail mail, making mixed cassette tapes (so. many. hours.). They appreciate the ways technology has made their lives easier.
MMs, on the other hand, were born digital natives.
"I had my first instant messenger account when I was 12 years old," says Boorn. "We have always been so entrenched in technology from such an early age. We aren't afraid to experiment with new platforms and technology."
"Social media will continue to evolve but [Millennials] are digital to the core," says Fromm. "GenX is digital 'learned' — like a language that is learned vs. native because you grew up speaking it in the home as a young child."
It's been said that Facebook is for "old people."  But perhaps it's for those who know how to curate it.  GenX moms are an active online audience; however, they set limits, embracing technology to balance their lives.
Chang says she, too, is selective in her use of technology. "I'm a Facebooker over a tweeter and I'm not on Instagram. Texting is probably the largest percentage of how I use technology. And I'm on my laptop a few times a day, mostly on Craigslist, Pinterest, and window shopping baby clothes."
MMs are more actively cultivating multiple online identities and living and dying by the "like."  They can be collaborative in defining their social profile — actively checking for feedback in social networks after sharing a piece of content.
"I love seeing the responses to photos and content I share on Facebook," says Boorn, "When it comes to parenting, people have so many opinions that I am always very aware of what kind of content I am sharing, and how that might affect their point of view. Especially on Facebook where so many people in my life are connected."
"Millennials have a strong peer affirmation life theme," says Fromm. "With their propensity to use social technology, Millennials are capable and like to crowd-source a lot of information to make better decisions."
As for Chang, she says she embraces technology as a way to simply connect.
Download the "Marketing to the 'Likeable' Mom" whitepaper here.
https://digiday.com/?p=56669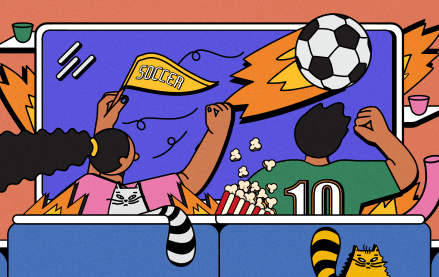 December 1, 2023 • 4 min read
Even if a game isn't make or break, sports leagues and brands want fans to be paying attention — and they're hopeful new strategies will get it.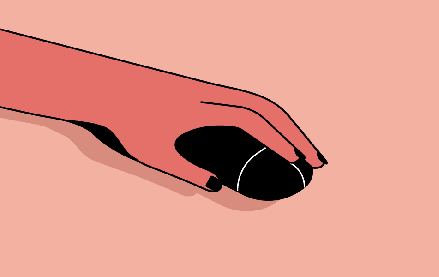 December 1, 2023 • 3 min read
People claim that the role of chief diversity officer is vanishing. However, AI is booming, and the CDO can help ensure responsible AI.
December 1, 2023 • 6 min read
It's hard to concisely capture the myriad ways ChatGPT and generative AI overall have shaped business culture and society in a single year.