Meridith Miller, head of commercial partnerships, MoPub
Every year is the year of "the next big thing" in ad tech, and for in-app viewability, 2017 was the year. In the past 12 months, measurement providers released accredited SDK support, open-source coalitions were instituted, global brands took a stand, and mobile publishers have since responded to marketers' rallying cries. Despite this progress though, the state of in-app viewability measurement may still feel a bit murky if you're sitting on the buy-side; and what you may not know is that there is meaningful reach and measurement tech available today for in-app inventory. As we head into 2018, it's important to understand not just what is currently available, but what's to come.
Let's start with the quick "101" of mobile measurement and why it has taken some time to get where we are:
Lesson One: Due to the unique nature of the in-app environment, a mobile SDK (software development kit, or set of tools for app developers) is required in order to obtain the Media Ratings Council (MRC) accredited in-app measurement. Unlike desktop, where an advertiser can run their measurement tag of choice on any publisher, network, or exchange, the same is not true in-app without cooperation from the supply-side.
Lesson Two: With multiple viewability measurement providers in the market, publishers were initially faced with potentially integrating more than one SDK in order to support the choice of the marketer. In addition to time and resources, SDKs also increase app size, presenting an even bigger challenge.
Lesson Three: In order for there to be measurable (let alone viewable) in-app supply at scale, publishers have to adopt these SDKs, which take time and resources. This also meant that for many mobile first publishers who had little to no experience with viewability, there was a lengthy period of education and planning needed.  
Now, if you're a marketer, it's likely that the complexities of what had to transpire in order for in-app viewability to come to life, were not entirely clear.
In recent months however, in-app supply partners and leading measurement providers have brought viable solutions to market to better meet the needs of the buyer. For example, MoPub has released bundled SDK support for viewability measurement through leading measurement providers Integral Ad Science (IAS) and Moat. This particular solution makes it easy for the publisher to update their SDK, and now offers buyers regional scale and choice of measurement provider. MoPub alone provides marketers access to over 300B monthly measureable in-app ad requests through IAS and Moat. What's more, this and other solutions like it, take you outside the walled-gardens without sacrificing the sanctity of the data you require as a marketer.
Where to next?
Looking ahead just two years, in-app mobile ad spend is expected to top $53.4 billion by 2020, according to Zenith. This shouldn't be thought of as a guarantee though. In order to get there, the supply partners must deliver value back to the marketer. We already know the impact viewability and measurement have on improved performance over time. For example, a recent study by Beckon found that brands that measure and monitor viewability improved performance by 27.5% in a single year. This directly translates to increased working capital of a marketer's budget. Without the ability to measure though, it becomes incredibly challenging for the marketer to achieve results that have a positive ROI.
Yet the conversation isn't just about viewability. We know that brand-safety and fraud for in-app are also table-stakes, and it's encouraging to see these areas already being addressed by leading supply partners and industry leaders such as IAS, DoubleVerify, and Grapeshot. The technologies are evolving to meet basic needs, and this year is a massive opportunity to start making smarter, data driven choices on where and how to reach target consumers.
The way we've historically thought about reaching consumers is also starting to shift through increased availability of cross-platform measurement tools and data sets. According to Joe Quaglia, Sr. Director of BD at Integral Ad Science, "Viewability is the new impression, and exposure is the new frequency cap." While a topic that we'll table for now, we're not too far off from this becoming a reality.
As we head into 2018, have confidence in what's measurable in-app by leading measurement providers, confidence in the reliability of the data you'll receive, and the quality of the supply where you're reaching your audience. The coming year holds the promise of continued investment in this critical area of mobile measurement, and with it, the opportunity to deliver a better consumer experience, achieving greater results.
https://digiday.com/?p=266408
September 27, 2023 • 10 min read
Digiday+ Research assesses how brands and influencers are using Shorts to reach new audiences and what types of Shorts videos create the most buzz for marketers.
This week's Future of TV Briefing looks at what an industry group's conditional certification of three measurement currency contenders signals about the TV ad business's measurement overhaul.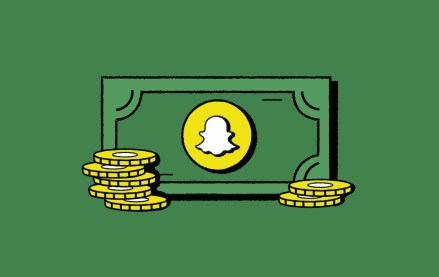 September 27, 2023 • 4 min read
Yesterday, Snapchat marked its return to in-person agency roadshows, sending company representatives to Horizon Media's Manhattan office to showcase a Snap-designed video game intended to capture the essence of what it's like to work at an agency — and how Snapchat can be part of the process.