How social media is helping brands connect with Gen Z audiences
October 18, 2022 • 5 min read
•
•
QuickFrame by MNTN
As Gen Z increasingly dominates the digital marketplace, brands are expanding the role of social media in their marketing mix. The platforms, it turns out, have become a primary place to engage with the generation's shoppers.
"We refer to them as digital natives because they spend a ton of time on their devices," said Catharine Meketa-Poirot, managing vice president at QuickFrame by MNTN. "They've also grown up with the ability to shop online for everything they need, so they don't go into stores as much as some of the other generations."
Online commerce is changing with this generation — influencers and everyday consumers, promoting and shopping for particular products on social media apps, are helping expand digital commerce. Brands seeking to connect with Gen Z must make the most of all social media has to offer — including video formats and AR technologies as social media continues to evolve. The brands that deliver authentic experiences are the ones that will keep Gen Z close and coming back for more.
From AR to video, brands are expanding their social media palette
Regarding Gen Z consumers, brands are exploring social media campaigns beyond traditional words on a screen. They're trying out new interactive technologies to engage users in the marketing experience.
For instance, AR lenses are growing in popularity, especially among fashion and beauty brands. These social media features are helping brands attract, engage and entertain Gen Z audiences, especially within popular fashion and beauty channels.
"These features are allowing this audience to try on lipstick or foundation and put it against their skin," said Meketa-Poirot. "They can also try on clothing before making the purchase. But those [features] can be pricey for brands. I think at the end of the day, if your budget doesn't allow for things like that, it could be just as simple as just using video more than stills on reels."
Yet these technologies can be expensive, and not every brand can effectively employ them in marketing campaigns. But, according to Meketa-Poirot, brands lacking a large budget can still increase engagement through interactive social features such as video and commerce tools.
Gen Z engages with interactive media, such as videos, more frequently than any other format on social media, so brands need to prioritize this content. It may shift around strategies, but it's critical to engaging these younger audiences.
Engaging Gen Z with viral content
Video is likely to perform better with Gen Z audiences than anything static, said Meketa-Poirot, as it helps draw users into the brand experience. Additionally, the effectiveness of video with Gen Z viewers is encouraging many brands to produce content for TikTok that can be adapted to other social media platforms rather than the other way around (which has historically been the dynamic).
Brands are also testing various social platforms and platforms within the metaverse itself to see what resonates most. Testing and iterating overall is a recipe for success with Gen Z viewers, who often support brands that continually produce fresh content that resonates with their lives.
"It's about volume and diversity of content," said Meketa-Poirot. "It's about constantly trying new things to see what works and what doesn't."
However, Meketa-Poirot notes, with video comes the lure of viral content. In many cases, the quest is a distraction.
"You can't set out to make a viral video," said Meketa-Poirot. "You can set out to make awesome content, and then something goes viral, but brands shouldn't take themselves too seriously. Be original. Make these trends relate to your brand and your particular products and your customer most authentically."
The importance of authenticity in Gen Z marketing
Gen Z craves authenticity from brands. They don't want to be advertised to in the traditional sense — they want to be drawn into an experience.
"Authenticity is everything with this generation," said Meketa-Poirot. "I have two daughters in Gen Z, and they don't want to be sold to. They don't want to be advertised to. If they feel that they are, it's going to be game over for them. I think that this speaks to why user-generated content works so well across all social platforms.
"Don't be fooled," Meketa-Poirot added. "Even if you're a cool brand with a product that's trending, it won't matter. If you try to oversell them, they can see through it."
Why Gen Z is embracing user-generated content
Historically, user-generated content has struggled to resonate at scale with audiences on platforms like YouTube, but Gen Z is fully engaged with it. UGC connects because it displays brand authenticity. Instead of relying on polished talent or top-of-the-line assets, which often seem fake to Gen Z, it gets everyday people involved in the experience.
There are even signs that UGC is making its way to channels outside of social media, such as connected TV.
"UGC dominates across all of these platforms," Meketa-Poirot said. "Brands used to create content first for Facebook, but now it's kind of shifting. Many brands are producing content first for TikTok, and then they're running that content where relevant on Facebook."
Gen Z is also the most diverse generation, so brands are using a variety of ambassadors and influencers, focusing on engaging topics, to foster engagement. This involves crafting diverse sets of UGC that connect with audiences across platforms. But no matter where Gen Zers encounter brands, they're more likely to engage with them if the content is authentic. They don't care if it's high-quality; they want it to entertain and resonate with their experience.
"The reason why UGC is resonating goes back to that authenticity — it's lo-fi, and it works with this audience," she said.
As brands learn the ins and outs of these changes, the technologies, audience preferences and content formats of social media will continue to evolve. Marketers must prioritize Gen Z preferences and content to stay relevant and encourage buy-in for years to come.
Sponsored by: QuickFrame by MNTN
https://digiday.com/?p=471220
October 3, 2023 • 2 min read
•
•
In episode four of the "Is This The Metaverse?" narrative podcast, Glossy international fashion reporter Zofia Zwiegliska spotlights the brand opportunity when it comes to fashion in the metaverse.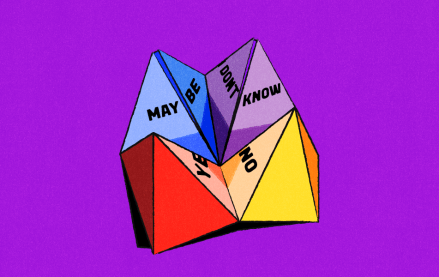 October 3, 2023 • 5 min read
•
•
Overall there's more due diligence from marketers when it comes to influencer marketing efforts now, according to marketers and agency execs, who say that there's been more rigor over the last year, and especially over the last six months.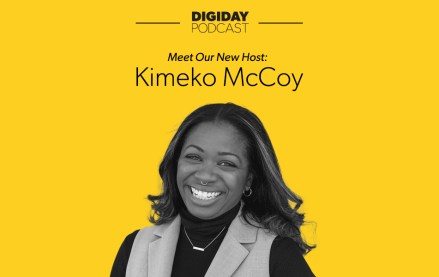 October 3, 2023 • 2 min read
•
•
Kimeko McCoy will succeed Tim Peterson as the new co-host of the Digiday Podcast.