How brands are shortening the distance between data collection and purchase
November 17, 2023 • 4 min read
•
•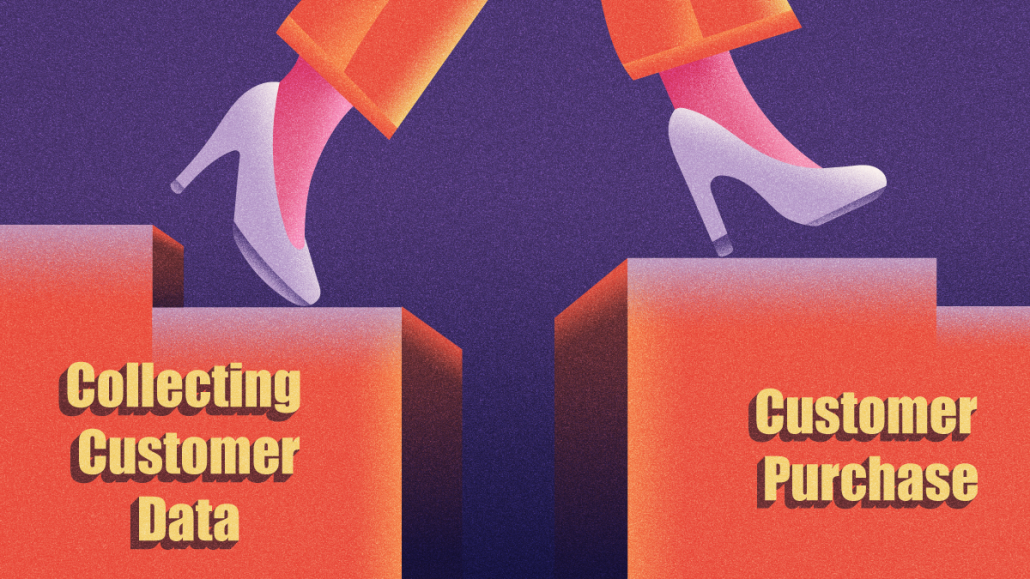 Faced with ever-accelerating competition and an increasingly complex shopping journey, brands must convert consumers to purchase quickly if they want to capture their spend.
Marketers must ensure that every customer's experience and touchpoints are individualized. They also need relevant, precise, personalized messaging. However, genuine personalization requires the right technology, data, and tactics.
This can be a challenge. Sixty-three percent of digital marketing execs need help providing personalized customer experiences. It's an obstacle that slows progress: Taking more time to create authentic personalization means a longer path to customer conversion — and the potential loss of the crucial competitive advantage of speed.
Successful brands are accelerating their time to conversion by fine-tuning their technology stack, building a complete view of their customers, creating touch points for real-time personalized messaging and leveraging machine learning to predict key marketing opportunities.
Real-time and historical data is driving a lifetime customer view for marketers
Brands' first step toward closing the distance between data and purchase is optimizing their view of their customers. To do that, they're turning to real-time and historical data from multiple sources.
Tools to help teams access this kind of data include a database management system to collect and update data (both structured and unstructured), website analytics and customer engagement platforms that enable real-time tracking and personalized messaging based on user behavior.
Teams also require a data integration strategy to keep track of everything as they collect and consolidate data from all these sources. They're using webhooks, for example, to ingest data in real time and ensure it is continuously collected as it becomes available.
Brands are crafting precise touch points to shorten customer conversion
After establishing a complete view of consumers, successful brand marketers are then creating experiences and touchpoints to implement precise messaging and expand the scope of the personalization they deliver.
A welcome series is the easiest touchpoint to create with customers — arguably the most important. From there, the other touchpoints successful teams are implementing include notifications/messages for abandoned carts, browse abandonment and behavior-based thank yous. Additional touchpoints include cross-selling, product reviews and back-in-stock notifications.
Machine learning can then offer insight into the opportune moments for delivering personalized messaging that will convert consumers to purchase faster.
"Evaluating tools is critical," said Matt Preyss, lead product marketing manager at Klaviyo. "There's a lot of noise around AI in the market, so marketers need to understand what drives better AI. Brands should engage solution providers to understand how they use data to build their AI models. The AI will produce poor results if the data is bad, limited and/or incomplete. Large amounts of historical data — unfiltered and unaggregated over a variety of inputs — are needed to maximize the performance of AI models."
How Caden Lane used pop-up 'welcome' messages to accelerate conversions through predictive modeling
Caden Lane, a baby-focused brand offering everything from diaper bags to apparel, partnered with Klaviyo to scale its email marketing campaigns.
The company's CMO had already helped expand the marketing team's bandwidth and ability to understand its audience better. For example, Caden Lane customers prefer more relevant emails to a lower-friction email sign-up process.
Working with Klaviyo, Caden Lane A/B tested about 30 different versions of a homepage pop-up that offered a discount in exchange for a consumer's email and details about why — and for whom — they were shopping. This information helped the company deliver personalization from day one, thanks to machine learning that helped its team analyze and act on several types of data.
"As a baby and toddler clothes and accessories brand, shoppers constantly need to purchase items as their children grow," said Preyss. "Pop-up form data, coupled with purchase data, allowed Caden Lane to send highly precise and relevant product recommendations at the right time when a child might need bigger clothes, for example."
After gathering data from the pop-ups, Caden Lane implemented automations informed by customer data to deliver product recommendations based on when a customer might be ready to purchase toddler clothes, for example.
Caden Lane has now introduced 4.5x the number of active automations before its partnership with Klaviyo. The company has seen a 24.2x year-over-year increase in revenue from those flows in Q1 of 2023 and a 157.3% year-over-year growth in Klaviyo-attributed revenue in that same quarter.
Identifying the right tools and tech to close the gap
Brands that choose the right individualized, personal messaging tools look for several features and ask critical questions of prospective partners.
For example, does the partner archive the data used after a certain period? Can their toolkit leverage data to inform the right messaging at the right time, and is it intuitive? Does it require significant resources to implement segments, campaigns and flows? Is it easy to send data into and out of the tool?
"Key features brands should look for include performance reporting and benchmarking capabilities, robust APIs/integration infrastructure, templates and pre-built tools (i.e., AI) to help marketers execute faster and understand performance sooner," Preyss said.
To maximize revenue, savvy teams are focusing on shortening the customer conversion time. That means acquiring a complete view of consumers, creating touch points built for precise personalized messaging and utilizing machine learning to predict the best moments to deliver those marketing messages. Together, these steps allow brands to shorten the time between collecting customer data and when consumers make a purchase. And that's a much-needed competitive advantage.
Sponsored by Klaviyo
https://digiday.com/?p=526205
December 8, 2023 • 3 min read
For Atlas Creative, expanding into Roblox is not solely a play to scale up. The company believes there are concrete benefits that will come with having a hand in multiple metaverse platforms.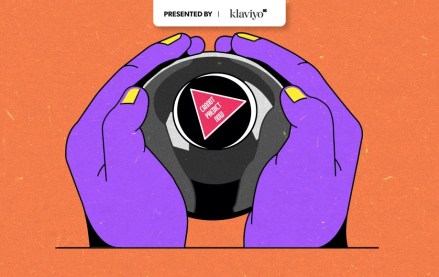 December 8, 2023 • 3 min read
2024 will be a major year for advertising as the U.S. presidential election boosts political spending. Agencies also anticipate other key drivers, including retail media, digital, sports and CTV, to contribute to growth.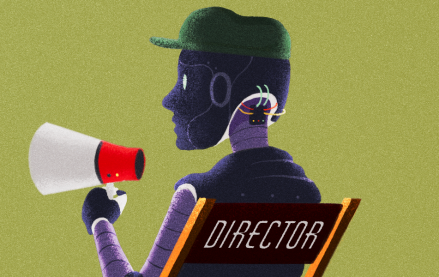 December 8, 2023 • 5 min read
Since ChatGPT became a breakout hit, the names of numerous AI companies and products have entered the cultural vernacular.