How sports sponsors can boost engagement with mobile video
March 18, 2019 • 3 min read
•
•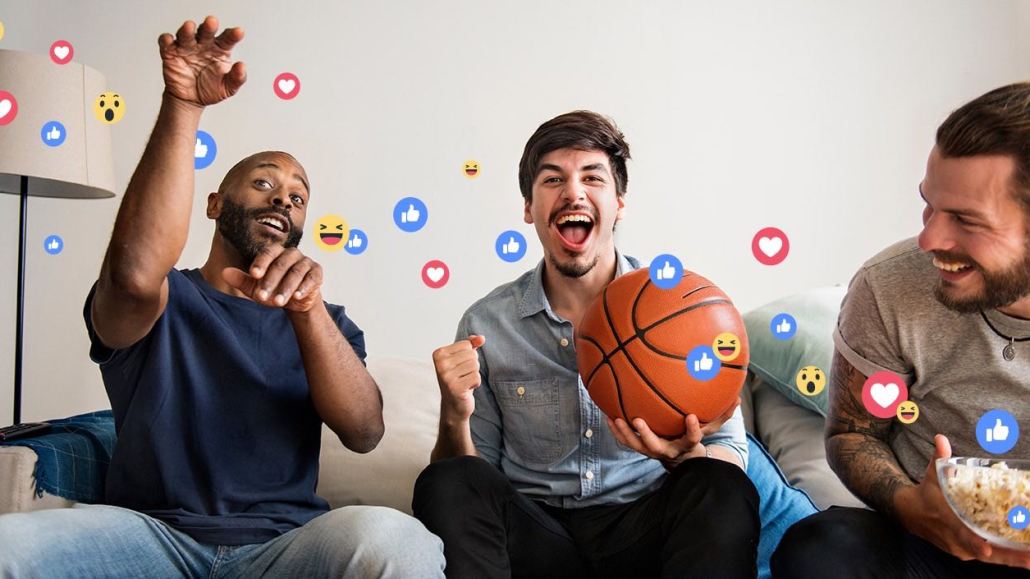 By Deepanjan De, head of industry for financial services, Facebook
With March Madness tipping off this week, sports sponsorships are top of mind. Last year, US sponsorship ad spend topped $2.8 billion and younger consumers — millennials in particular ' are increasingly opting to spend money on experiences, like sporting events, over material things. So for brands looking to drive engagement, there's never been a better time to invest.
Financial services brands are some of the largest investors and among the first to expand sports sponsorships to the digital world. Facebook and Instagram have played a large role in this evolution because, thanks to mobile, it's never been easier to reach millions, or even billions, of fans.
Partners often ask how they can maximize the impact of these sponsorships with mobile and play a larger role in the conversations that are happening around sports on Facebook and Instagram. Here are a few strategies we recommend:
Build awareness, drive tune-ins and boost attendance with mobile video
While television is the traditional channel for awareness, today's battle for attention, hearts and minds increasingly takes place on mobile, where more than 75 percent of worldwide video viewing now happens.
Top financial institutions have seen meaningful brand lift by following our creative considerations for building great video ads on mobile. Our advice? Make the most of your time with sponsored athletes by shooting mobile-first assets, such as vertical video for Stories, in tandem with commercial footage.
Video ads can also drive tune-ins and boost attendance in the days and weeks leading up to an event. After all, nearly a quarter of traffic to ticketing pages comes from social media. To spark additional excitement, consider ticket or merchandise giveaways on Facebook Live.
Enhance experiences on- and off-site
Events have become a form of social currency, with 98 percent of attendees creating FOMO-inducing content. That's why Facebook partners with brands on mobile sponsorship activations that disrupt traditional sporting events. The possibilities are endless: think Instagram-worthy installations, AR and VR experiences, Facebook Live broadcasts or an automated Messenger venue guidebooks.
Reaching TV viewers on mobile is also key, as 90 percent of sports fans "second screen" while watching live sports. These fans also want to access more interactive content, stats, interviews and the ability to chat with fellow fans. The Facebook family of apps offers a natural solution, uniquely combining people's desires to watch and connect. To engage, think about how your brand can transport people into the moment. For example, a leading bank is testing augmented reality ads in Stories. And this tech is not just for early adopters; 88 percent of mid-sized businesses are using AR or VR today.
Keep the conversation going
After an event, how do brands continue to scale the impact they've worked so hard to create? Following the Scotiabank Arena launch in Toronto, the bank strengthened name adoption of its sponsored venue by continuing to promote its unparalleled support for the Maple Leafs and community hockey in Canada via vertical video in Stories.
Additionally, sponsors should allow fans to relive the event with behind-the-scenes looks, game highlights and creator content in feed, in stream on Facebook Watch or IGTV.
Innovative financial service brands are rewriting the sports sponsorship playbook. Mobile and the Facebook family of apps still offer untapped potential to amplify and enhance these partnerships. Of course, truly integrated campaigns often require coordination across teams. This can present a challenge, but just like in sports, those who play well together will ultimately get end up on top.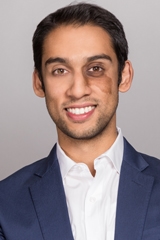 Deepanjan De is the head of Industry for financial services at Facebook. A former consultant, Deep has been at Facebook for six years and now leads a national team that drives business value in a mobile-first world for brands in the financial services category.
https://digiday.com/?p=326285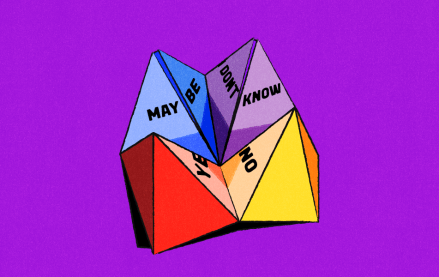 October 3, 2023 • 5 min read
•
•
Overall there's more due diligence from marketers when it comes to influencer marketing efforts now, according to marketers and agency execs, who say that there's been more rigor over the last year, and especially over the last six months.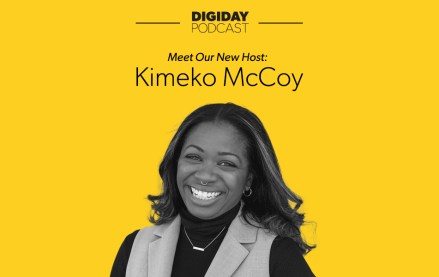 October 3, 2023 • 2 min read
•
•
Kimeko McCoy will succeed Tim Peterson as the new co-host of the Digiday Podcast.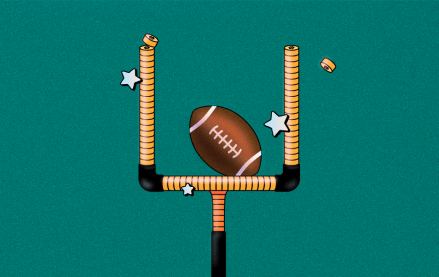 October 3, 2023 • 3 min read
•
•
The collaboration between the Los Angeles Rams and Snapchat goes back to 2020 as the Rams made became the first NFL team to conceive a Snapchat AR experience, affording fans the opportunity to virtually wear the team's recently unveiled uniform.