In 2012, "data scientist" was named one of industry's sexiest jobs. These beautiful minds became a must-have for any company serious about results. Two years later that consensus is strong: a data scientist is a must-have for marketing departments.
But what kind of pull should a data scientist have versus the generalist, the marketing manager, creative director or, at even a higher level, the CMO? Numbers are hard to argue against, especially if you struggle with them.
"We're heading to a world where everyone needs to have numeracy," said Katharine Frase, vp and chief technology officer of IBM's Public Sector. "Managers need to have enough comfort with numbers and analytics and statistical concepts, that they can't be fooled by the other end of this pair, which is the really deep analytical guy."
Data scientists have become key players because of the fundamental shift to a data-driven, bottom-up marketing approach. Programmatic marketing, for example, generates and thrives on data, and presents marketers with an opportunity to suss out how their customers make decisions.
"Most companies believe that they're sitting on a gold mine in the data their customers create and what they create in their own enterprise," Frase said. "Data is the new natural resource…[but] data by itself doesn't give value; it needs experts to refine it."
Brand data scientists take a look at all the data that's available, according to R/GA's business development director Dan Fradin. They help make a hypothesis: where do I invest money? What are the most efficient channels to deliver a new product? What are KPIs? What's the most efficient method of bringing users through the conversion path?
"Not only do they ingest internal client data, but other external data sources they can tap into," Fradin said. "Data scientists can help make sense of big data that's out there and help affect that for brands."
It's quickly dawning on brands that they need someone in this role, according to Patrick Dolan, the COO of the IAB. Just look at the uptick on jobs board for data managers, or how brands are even developing their strategy using tools like DMPs.
"Brands are now trying to link their manufacturing/operational, sales and lifecycle data with their marketing data," Dolan said.  "As their data infrastructure becomes more mature and organizations adopt new management strategies, the need for data scientists is going to be more in more important."
Even liquor brands like Brown-Forman are rallying around some form of data scientist. While the company doesn't have a dedicated "brand data scientist" role, Carmen D'Ascendis, the company's svp and global managing director for Finlandia Vodka, said that it has a "business strategy director," sometimes called a "business analytics director," that oversee big data projects. They analyze trends and patterns or marketing effectiveness across touch points, like pricing or product placement. But he made sure to point out that the company requires its marketers, at all levels, to have strong math skills.
"That discipline of analytics and math should never be left to an analytics director," he said. "We put a lot of analytic responsibilities on brand managers and associate brand managers. How else can they go into the field with their sales counterparts and understand pricing and various distribution opportunities?"
So what kind of person is applying for the brand data scientist position? The person needs to be analytical, grounded in the business they're supporting, but also needs to be able to communicate somewhat esoteric math concepts or formulas across an organization that probably doesn't have that skill.
But they should also understand and respect the expertise of the person with the broader view. And in order to earn that respect, top marketers — especially the older school that has came up on the traditional marketing or creative side — need to brush up on their math skills.
"It's unfortunate some marketers are in need of remedial instruction in math," d'Ascendis said.
IBM's Frase believes that the manager doesn't need to know about statistical operation but needs to know enough of the logic being told by experts. "When discussing skills, there's a generalist piece and an expert piece," she said.
The role of those experts is bound to grow as real-time, on-the-fly marketing eclipses the 6-month planning session. Traditional marketers will have to continue to develop the math skills and the fast twitch muscles to keep up.
Image via Shutterstock
https://digiday.com/?p=64237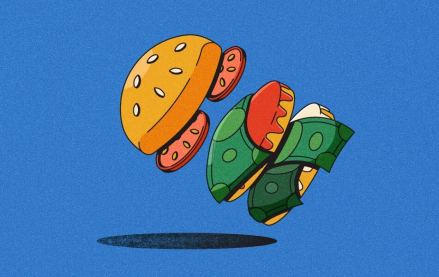 November 28, 2023 • 6 min read
As more influencers look to get into food content creation, brand opportunities are following.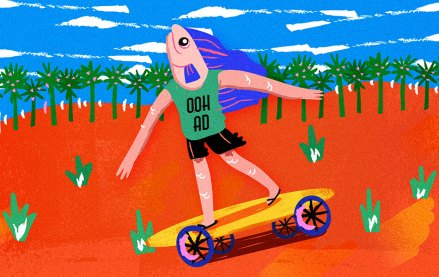 November 28, 2023 • 7 min read
As major marketers like Maybelline experiment with faux OOH, more marketers are open to the idea.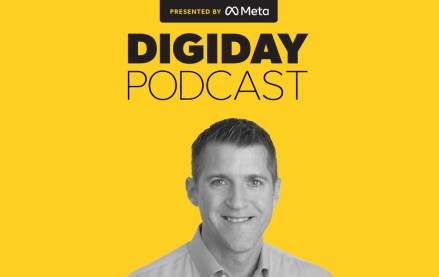 November 28, 2023 • 4 min read
Google's vp of global ads is confident that cookies will be gone from Chrome by the end of next year, despite all the challenges currently facing the ad market.