Paris is not only all about wines, cheeses and museums. Now it's about ad tech, too. O, là là.
"France is making a huge investment in taking its tech to the world," said Ian Curd, market development director of Europe, the Middle East and Africa for data-management platform Lotame. "It's angling to be a larger player in the big yet still emerging fin-tech space."
A few Parisian ad tech firms have seen big success in the U.S. and many more are looking to America for growth, inspiration and, of course, money: French online ad company Criteo's revenue increased 55 percent year-over-year last quarter to €362 million (around $406.7 million). Meanwhile, through expansion in the U.S., Parisian programmatic video company Teads reported a revenue of $144 million in 2015, up 50 percent from a year prior.
France dominated the rankings in Deloitte's Technology Fast 500 report for the sixth consecutive year with 86 companies represented. Meanwhile, it is the third-largest online ad market in Europe, according to IAB Europe. Then there are the acquisitions: Comcast picked France-based ad video tech company StickyAds.tv for more than $100 million just last month
"Ad tech is a growing space in France, driven by a lot of startups," said Fred Joseph, global COO and U.S. CEO for Parisian mobile ad tech company S4M. "You will see many successful ad tech companies in the U.S. over the next two years."
Joseph's company has around 105 full-time employees globally, with 55 in Paris. As the revenue comes in, he hopes to double the size of the four-person team in New York by the end of the year. "The next step for us is to be successful in America," he said.
There's a growing number of Parisian ad tech firms like S4M that have an ambition to expand globally. This is largely because over the past few years, the French government has been taking an aggressive approach to supporting startups, explained Joseph. For example, Business France, a government agency for export promotion, has developed a program called ubi i/o in collaboration with venture capital Bpifrance to help startups grow in the U.S.. Meanwhile, French telecommunications tycoon Xavier Niel plans to build the world's largest startup incubator in Paris next year. This is all part of a deeper cultural identity: The French school system puts a heavy emphasis from an early age on analytical skills and math, both crucial for a data-driven industry.
"I think the startup momentum is strong over there now because many ad tech firms saw the success of Criteo and StickyAds.tv," said Eric Franchi, co-founder of digital ad company Undertone. (Its parent company, Perion, acquired Parisian social media platform MakeMeReach for around $13 million in February of last year.)
Since France is part of the EU, the free movement of labor within the union results in arguably better talent acquisition, better compliance and higher local demand, said Miles Pritchard, global head of marketer and agency solutions for Lotame. "The flip side is that companies have tighter regulation in France, more confined employment regulation and generally more bureaucracy," Pritchard added.
As the ad tech scene in Paris becomes more dynamic, S4M's Joseph thinks that French companies should learn from their less-risk-averse American counterparts. "In France, people often take time to eliminate problems and then start dreaming big," he said."But Americans often jump onto an opportunity immediately. Dreaming big is a huge motivator and a great element in the U.S. business culture."
https://digiday.com/?p=183741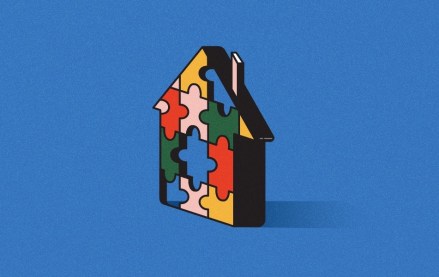 September 22, 2023 • 4 min read
Apartment Therapy's president Riva Syrop took the stage at the Digiday Publishing Summit to discuss the convergence of commerce and sponsorship revenue within its Small/Cool event.
September 22, 2023 • 4 min read
Media execs took stage at the Digiday Publishing Summit to discuss the growing importance of ROI in ad campaigns this year.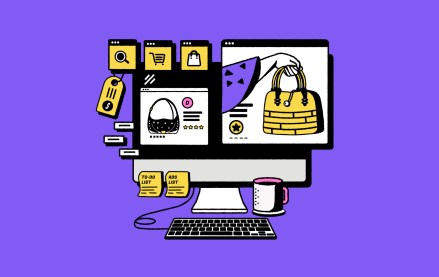 September 22, 2023 • 4 min read
CEO Satya Nadella said AI assistants will be as ubiquitous as PCs and will help users navigate across apps, operating systems and devices.