This article is a WTF explainer, in which we break down media and marketing's most confusing terms. More from the series →
This is the latest in a series of articles that explains, in plain English, new technology tools and platforms that are changing the face of digital media. To suggest new entries, please email me.
As Stephanie Bauer Marshall, marketing director at Verizon, succinctly put it during the "mobile first" M1 Summit on Tuesday, the mobile ad ecosystem is in "chaos." Cross-device tracking — also known as cross-device targeting — aims to make sense of that chaos for brands, publishers and platforms. Here, we try to make sense of cross-device tracking.
What is cross-device tracking?
Cross-device tracking describes the myriad ways platforms, publishers and ad tech companies try to identify Internet users across smartphones, tablets and desktop computers. The goal of cross-device tracking is to be able to know that the person using smartphone X is the same person who uses tablet Y and laptop Z, and then allow brands to retarget that person accordingly.
Why is this important?
Because retargeting on mobile is essentially impossible without it. Retargeting occurs when a brand identifies a visitor to its website and subsequently serves an ad to that consumer when they are browsing elsewhere. If a person is perusing Chuck Taylors on Zappos, for instance, they may see a Zappos banner ad for high-tops when visiting Yahoo Finance the next day.
So what's the problem?
Retargeting on desktops is relatively easy because of "cookies" — small text files that log when a certain user visits a certain site. Cookies are essentially irrelevant on the mobile Web, however. Cookies work Google's Chrome app for iPhones or Chrome on Android, Google's mobile operating system, according to Are Traasdahl, CEO of cross-device tracking firm Tapad. But cookies don't work on the countless other apps consumers use. This makes it difficult to track a consumer's activity both within and across given devices. And given the mind-boggling and ever-growing number of mobile devices, platforms, publishers and mobile operating systems, the problem is only becoming more complex.
So what's the solution?
There are two routes to cross-device tracking, according to Tom Phillips, CEO at marketing technology company Dstillery, "deterministic" and "probabilistic." Deterministic cross-device tracking is when publishers and platforms ask their users to sign in to their websites and apps on every device they use. This allows digital media properties to track their users across devices exactly. Facebook and Twitter, for example, require users to sign in for both their desktop and mobile experiences, thus allowing them to offer precise retargeting capabilities across devices.
And for the rest of the platforms and publishers out there?
Probabilistic cross-device tracking is an inexact science carried out by ad tech companies like Drawbridge or Traashdahl's Tapad. These companies aggregate information about ads served on smartphones, tablets and desktops, and then use statistical models to infer who is using which device. It's an incredibly complex process that requires troves of data to do well. Tapad, for instance, collects 250 billion distinct data points per month, Traasdahl said, including the IP address, device type and app or Web browser associated with various ads served. Over time, patterns emerge about how consumers move across devices.
How accurate is probabilistic?
As the name indicates, probabilistic cross-device tracking is a well-informed estimate. Ad tech companies generally operate from anywhere from 60 to 90 percent accuracy.
Why go through all the trouble?
Many say that the inability to track consumers across devices is what's preventing brands from spending heavily on mobile advertising. If publishers and platforms can prove that a smartphone resulted in a later purchase on a desktop, then brands will be more willing to spend on mobile, the thinking goes. Tracking consumers across devices is also integral to understanding how consumer behavior differs on mobile versus desktops. The prevailing wisdom is that these devices fall in different places along the purchase funnel, but exactly where remains unclear.
Do all companies have this problem?
No. As mentioned above, platforms like Twitter and Facebook — companies that have users sign in with one profile at every touchpoint — can retarget users exactly. Google is a leader in this respect, too: It has a handful of products that work across mobile and desktop, all of which can be signed into with a user's Gmail or Google Plus profile. These companies' advantage will likely increase now that they're all operating ad networks, thus enabling them to track their users across devices on other websites. It's no surprise, then, that they dominate the mobile advertising market.
What about publishers?
Publishers that have convinced users to create profiles and sign in with them on different devices have a similar advantage. But few publishers are able to do this. If you play fantasy football on Yahoo, you have to create a profile and use it for both the desktop and mobile app experiences, thus making you visible across those devices. That's ostensibly true for paywalled publishers that require subscribers to sign in across devices, too. For most publishers, though, the best cross-device tracking option is to partner with an ad tech company and give advertisers an educated guess.
https://digiday.com/?p=75849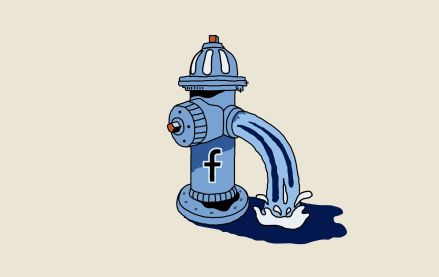 October 4, 2023 • 5 min read
•
•
Publishers are still feeling the effects of a change Facebook made in May that caused a steep decline in referral traffic. Nearly four months later, publishers aren't sure when — or if — that traffic will come back.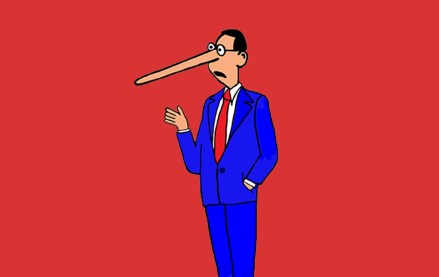 October 3, 2023 • 7 min read
•
•
A new definition for MFAs is available but the vague nature of the guidelines is leading to a lack of standards that might prevent adoption.
October 2, 2023 • 1 min read
•
•
The publishers who attended DPS were focused on the potential upsides of applying the technology to their operations while guarding against the downsides.