It may have started life as "spring break for geeks," but South by Southwest has taken on a life of its own as the media industry's Woodstock, battling tooth and nail with Cannes as the must-attend event of the year.
The surface reason to justify several days of parties, hobnobbing and gorging is simple but bears repeating. The future of media is increasingly intertwined with technology, which is rapidly changing thanks to a flood of startups (and venture capital) rethinking ways consumers connect with each other. For Madison Avenue, it's no longer cool to diss techies as mere facilitators. You'll find the most traditional of traditional agencies with large contingents in Austin. It's not dissimilar to how every brand and agency worth its stripes now hoofs it out to Vegas for the Consumer Electronics Show.
And yet part of SXSW is just that: show. SXSW some years ago ceased to be cutting edge. There are some 20,000 attendees flooding Austin this year. The indie cred of the festival, as long-timers will grumble over Lone Stars and chalupas, is gone forever. The marketing people have run amok. It has become nothing more than a string of parties with long lines to the men's room (the ladies is usually just fine, unsurprisingly enough) and people who live in the same city arranging to meet up with each other, bizarrely enough, 2,000 miles from home.
That's why, according to AKQA's chief creative officer, Rei Inamoto, the festival has become "over-hyped." Matt Szymczyck, CEO and founder of augmented-reality software shop Zugara, was less diplomatic, describing the whole thing as "a massive agency and wannabe-startup circle jerk." Perhaps. But there is good barbecue and solid music.
"Brands are so enamored with social that it began to draw the innovator types from agencies, and then the more mainstream ones, before it ended up becoming another big media conference," said Eric Litman, CEO of mobile ads firm Medialets. "It behoves you to be there just because you have access to so many people when they're in a social frame of mind."
One thing is for sure: Agencies have bought into SXSW in a big way. AKQA is growing its presence there this year, sending about 20 of its staffers. Brooklyn-based agency Huge, meanwhile, is sending almost 50. Agencies of all stripes will be roaming the convention center and (more likely) the bars surrounding it, where parties happen seemingly around the clock. Inamoto estimated the number of attendees from the advertising and marketing world has grown tenfold since 2009. Brands are out in force, ranging from top sponsors like Pepsi and Chevrolet to MasterCard, Lowe's and dozens others. One agency CEO fretted weeks ago that he needed to call contacts at startups in order to get clients into hot parties like the one thrown by Tumblr and The Barbarian Group that boasts not one but two stages with bands. "I had to get 20 clients on VIP lists at every party," the agency chief complained. "Exhausting." The job of agency brass knows no bounds, it seems.
And that itself leads to an inevitable question: Is this nothing more than a good old-fashioned boondoggle? There's no denying Austin is rather fun. And one could probably spend every waking hour drinking beer, listening to music and gorging on some of the best barbecue anywhere.
There is a recruiting aspect to SXSW, to be sure. Agencies need tech talent, and there will certainly be plenty of it in Austin over the next week. But the most popular explanation for the agency and brand fascination with SXSW is that they are intent of finding the latest and greatest tech advancement. There's no denying the effect SXSW had for companies like Twitter, which has since managed to build the attention it garnered there back in 2006 into a global company. Similarly, location-based app Foursquare entered the festival in 2009 with 50 users and left with 5,000, according its CEO Dennis Crowley. SXSW hotness is no guarantee of success, of course. Ask GroupMe. It was indispensable to attendees last year, but it never caught on with Normals in a big way. (That didn't matter, however, as Skype bought GroupMe for a reported $85 million. Nerd cool doesn't hurt.)
And for startups themselves, this is the time. Right or wrong, they blow a bunch of VC dough on marketing with the gamble they'll emerge as the It Girl of social. GroupMe ran a grilled cheese and beer joint here last year, and it'll be back this year with plenty more money for supplies. You'll find well-known and obscure startups paying for open bars, using aggressive street-level marketing tactics that would make an old school direct marketer blush and holding the hope, always present, of being anointed here as The Next Big Thing. Oh, and along the way, it couldn't hurt to meet some of the folks that fund their business models —  you know, the brands and agencies the tech people complain have "ruined" SXSW.
"It's the only place you can get everybody in this industry in one place, at one time," said Nihal Mehta, serial entrepreneur and LocalResponse CEO. "We go because all our customers are there, and any brand that's socially relevant really has to have a presence now."
That said, Mehta added that startups shouldn't view it as essential. "If you're there and your product isn't ready yet, it can really backfire. If you don't have a proven product, you shouldn't go," he said.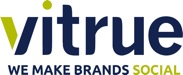 Digiday is at SXSW. We'll profile startups that solve real problems for brands, agencies and publishers; report the scuttlebutt outside the convention hall; and shoot video interviews with digital media leaders. Follow me on Twitter at @jackmarshall and Digiday's Brian Morrissey at @bmorrissey. Our coverage is made possible through the sponsorship of Vitrue, the social media management platform.
https://digiday.com/?p=8169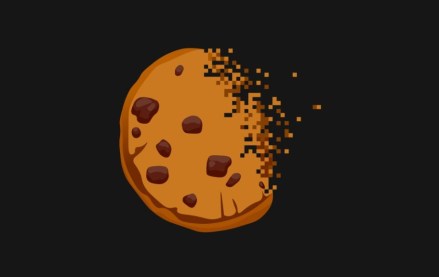 September 25, 2023 • 1 min read
During the Digiday Publishing Summit, execs from companies including Condé Nast, Dotdash Meredith and Thomson Reuters assessed the industry's readiness.
September 25, 2023 • 5 min read
Publishing executives shared their honest and unfettered opinions on the rise of generative artificial intelligence technology and its impact on traffic, IP protections, content production and jobs at the Digiday Publishing Summit last week.
September 25, 2023 • 5 min read
Here is A sampling of other AI-related news from last week.