For many publishers and online services, mobile devices now drive more traffic and usage than desktops, particularly in the streaming-music arena. With that in mind, Digiday caught up with Pandora Radio co-founder and chief strategy officer Tim Westergren to get a sense of what mobile means to the Internet radio company, how it plans to extract ad revenue from its non-desktop audiences, and whether it sees competition from on-demand services such as Spotify.
Do you consider Pandora a mobile-first company?
Seventy percent of our usage now comes from mobile, and we're increasingly becoming a mobile-first company. We use a broad interpretation of mobile, though. It's not just about smartphones; you can get Pandora on hundreds of different devices, including cars, countertop devices, and alarm clocks, for example.
Mobile audiences are growing fast and consuming a substantial amount of content, but serious ad revenue doesn't seem to be following yet. What needs to change to help publishers and service operators bridge that gap?
I think it's only relatively recently that there have been any mobile services or publishers that have reached significant scale, and the type of scale that will really appeal to advertisers. That's the first piece of the puzzle. It's been achieved by a few companies now, and that's a huge catalyst for getting the attention of advertisers. The second piece is figuring out the actual delivery of advertisers' assets: How do you bring ads successfully to the mobile medium? Those things are happening in tandem now. We have the scale, so we can begin to get people to think more about how their assets and messages can be delivered to mobile. We're already seeing a lot of success on mobile, though. Audiences are growing so fast that advertising is naturally lagging it, but we are definitely seeing advertiser awareness and interest starting to grow.
So do you think mobile ad formats need to be more carefully considered than they are currently?
Ads definitely need to be adapted carefully to the mobile environment. You can't just slap an ad from a website onto a device. What's really compelling in mobile is looking at things like tap-to-call, tap-to-calendar and tap-to-email. They can generate really high-value results for advertisers. We're trying to take advantage of the sweet spot of these devices. For example, if a new TV show is premiering, you could allow the user to tap-to-ad a calendar reminder. That's a perfect example of optimizing the ad experience for a device. Tap-to-call is an obvious one, too.
What are your views on native apps versus mobile Web experiences? Can you see a day when Pandora will be accessed exclusively through browser, regardless of device?
It's hard not to remain bullish on applications. They've been the single largest growth-driver for us over the past few years, and I think that phenomenon has got a long way to run. We have a substantial engineering effort to bring Pandora to hundreds of different devices. Clearly, there's inefficiency there, but so far it's been manageable. What makes apps such a viable channel is there's a whole ecosystem there that's constantly injecting innovation and value for consumers. That makes the app space very vibrant.
To what extent does Pandora compete with on-demand music services such as Spotify and MOG?
We may be competing for ad dollars but not for users. That's a very different part of the music experience. Those on-demand, lean-in experiences only account for around 20 percent of listening hours. That's completely complementary to the lean-back listening experience that happens through Pandora. Our growth is continuing unabated alongside these services, our primary competition is broadcast. We compete directly with traditional radio for both listening hours and ad dollars. We're also big in local now, so we can cater for a whole host of different markets.
https://digiday.com/?p=5036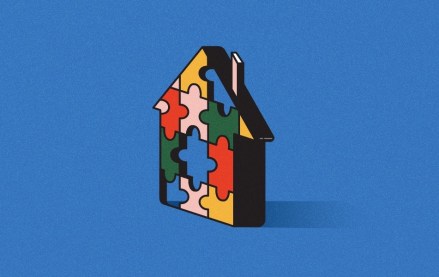 September 22, 2023 • 4 min read
Apartment Therapy's president Riva Syrop took the stage at the Digiday Publishing Summit to discuss the convergence of commerce and sponsorship revenue within its Small/Cool event.
September 22, 2023 • 4 min read
Media execs took stage at the Digiday Publishing Summit to discuss the growing importance of ROI in ad campaigns this year.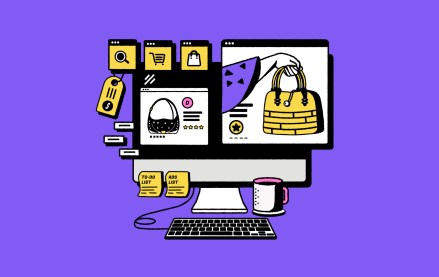 September 22, 2023 • 4 min read
CEO Satya Nadella said AI assistants will be as ubiquitous as PCs and will help users navigate across apps, operating systems and devices.