This is the last article in a 12-part series, "Solving the Web's Brand Challenge." The series is made possible through the sponsorship of Vizu, an online ad technology company whose solutions allow advertisers and publishers to measure and optimize brand lift in real time.
The major broadcast TV networks have, for multiple generations now, defined and often dictated Americans' entertainment tastes. They seem to have no interest in doing so on the Web. NBC, Fox, ABC and even the CW have all but abandoned efforts to take a role in defining original video entertainment on the Internet. Only CBS seems remotely interested in attempting to define what constitutes a winning Web series — and the network is mostly making small bets in the burgeoning medium.
And while the Web doesn't want for content, it's a problem for the medium when the industry's ultimate brand-building machines take a meek or disinterested approach to a medium where content consumption is absolutely exploding — and consumers' tastes are morphing. It's hard for brand dollars to find their way online when the TV-quality content that's been the cornerstone of brand building is missing. Maybe the reason Web ads are often so shlocky is the content they're framing isn't all that great anyway.
"Networks make these huge investments in original content," said Drew Buckley, COO of Electus. "On the Web, they are really focused on supporting their big investments. They are probably asking themselves, 'Are we going to carve out an investment in something small or make sure everyone is pulling the same rope?'"
They have a point. The $70 billion TV market has gotten double-digit rate increases during the past two broadcast upfronts. And maybe you've missed it, but TV's gotten pretty good lately. It used to be that only B-list stars were on TV. That's hardly the case anymore. The same goes for top-notch writers, particularly as the movie studios seem hell-bent on playing it safe with franchises and formulaic movies. The Web is still in a growing phase, spending more time discussing the plumbing behind banner ads than creating durable content series that are what draw brands to TV in the first place.
"The [online] models aren't necessarily proven," said Damon Berger, co-founder of Disrupt/Group who on the executive team at ABC's digital studio play, Stage 9. "There is a lack of incentive to innovate here. The rating system doesn't translate well. The ad model is not as elegant a system."
The networks are also licking their wounds from rushing into Web video early. A few years ago, NBC Universal aimed high, rolling out a poorly received sci-fi series, "Gemini Division," and a teen soap "Coastal Dreams." Rather than taking its bruises and keeping at it, NBCU pulled up stakes and shut down its digital studio division as the new Comcast ownership team felt the need to focus on supporting the network's shows on the Web rather than launching shows specifically for the Internet. Fox has at one time or another housed divisions called Fox Atomic and Fox Digital Studio, neither of which has produced anything viable. ABC's Stage 9 churned out forgettable series such as "Trenches" and "Squeegees," before shuttering the group as the recession took hold.  The CW has done next to nothing in the arena, minus experimenting with a "Gossip Girl" virtual world a few years ago.
CBS has at least kept at it. The network's site features the Amazing Race-esque "Around the World For Free," which has run for three seasons. CBSSports.com boasts of a long-running, popular fantasy football series. And recently CBS' sister property Gamespot partnered with the team behind "The Real World" to launch "The Controller," a reality competition centered on gaming.
"I don't think anybody is ceding anything," said CBS Interactive gm Marc DeBevoise. "I see us focused on two buckets," said DeBevoise. "One is extensions and extractions, where we build off of what is currently on the air. That's a great way to build our brands and deliver for fans. The other bucket is truly original programming for the Web. And that's tough."
Extensions are all well and good, but the Web is bound to create its own unique programming. And it might just be done without networks. YouTube is in the midst of launching 100 channels, some with Hollywood talent. Companies like Machinima, Maker Studios and Vuguru are fostering new genres, new formats and new talent, like Ray William Johnson, who just passed 5 million subscribers for his YouTube channel and regularly draws 4 million-plus views for his show "Equals 3." Plus, in this Hulu/Xbox Live era, users are far more comfortable with long-form content on the Web than just a few years ago. That's not to mention that the online video ad market is also growing at a healthy 50 percent clip, per eMarketer, though still at a relatively modest base.
One former network executive says the hit-driven culture is so prevelant that networks neglect anything that doesn't support that endeavor. "You have these people who are born waiting to run a network, and these people want to win time periods and get that two share number," he said. "That's what the job has always been. You can't turn to a Web video show and point to it winning a time period."
"The truth is, we are about culling the biggest audience together and giving fans more," said Vivi Zigler, president of digital entertainment at NBCU. "When people watch their favorite shows, after those 30 or 60 minutes are over, nine out of 10 fans want to continue the show online. We certainly don't have our head in the sand at all. On the other hand, the mission at hand is what is on air. We could put our energy into creating an original online for sure. But right now, we're not looking for that. In fact, I'm hearing less and less interest from the brands."
Indeed, because of the upfront selling model, advertisers seeking multi-platform packages often commit to digital inventory that "remain undefined at the time of their committment," said Jordan Levin, CEO of the studio Generate.
As one former network insider put it, "There is still a massive disconnect between digital and TV ad sales organizations."
"My sense is the digital studio boom of two to three years ago was undone by the network's assumption that it could sell original digital properties the same way they it sold TV. That is, deficit finance a bunch of shows and the brands will come," explained Wilson Cleveland, veteran producer of several successful online shows. "The problem with that is, TV has the benefit of scarcity. It's the reason brands shell out hundreds of millions on a network slate at Upfronts every May.That's why 'digital dollars' will likely never catch up to TV."
That model may eventually show cracks as more young viewers shift their video consumption to laptops and tablets, seeking out native Web voices and content.
"If I was at a network, I'd be extremely concerned about young viewers leaving," said Levin, the former head of the WB network. "It seems to feel like there's a growing sense that younger viewers are being disenfranchised by the broadcast networks."
https://digiday.com/?p=1694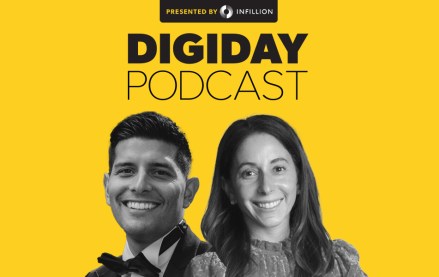 September 26, 2023 • 3 min read
In a live recording during the Digiday Publishing Summit, the news executives called for more nuanced conversations with advertisers around their brand safety concerns.
September 26, 2023 • 4 min read
After investing in one generative AI startup and suing another, the company will let customers create images on its website and an API.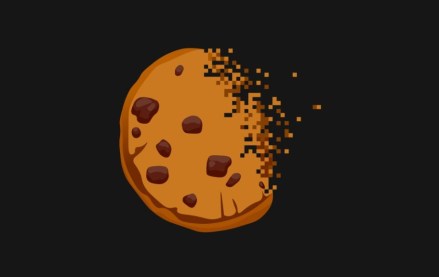 September 25, 2023 • 1 min read
During the Digiday Publishing Summit, execs from companies including Condé Nast, Dotdash Meredith and Thomson Reuters assessed the industry's readiness.