This article is a WTF explainer, in which we break down media and marketing's most confusing terms. More from the series →
The chatbot is back in a big way, thanks to the rise of mobile texting and messaging apps. Its full name is actually "chatterbot," and its has a long history, dating as far back as the 1960s, when the computing world first tried to build machines that could mimic humans.
The chatbot heyday, to the extent that it had one, peaked at the dawn of the Internet and with AOL chatrooms. Chatbots surfaced in programs, like Microsoft Word, which had Clippy, the virtual assistant. But chatbots never proved more useful than annoying and mostly faded, until today. Messaging apps like Facebook Messenger, Kik, Snapchat, WeChat, Viber, Skype and Line will collectively reach 2 billion users in the next two years. And chatbots are seen as one way for big brands and publishers to reach these users, one on one.
First of all, what do these bots do?
"There are many kinds of chatbots, just like there are many types of apps, and just like there are app stores for mobile, there are bot stores for messaging," said Eyal Pfeifel, the CTO of Imperson, a bot marketing company.
So where are they?
This week, Kik, a messaging app with 275 million registered users, launched a bot store for brands and publishers to build their own bots that deliver services to users. Facebook is set to launch a bot store at F8, its developer conference next week. Bot stores are being viewed as the next app store.
What types of bots are we talking about?
Bots generally fall into these categories: entertainment bots, commerce-focused bots, news bots, utility bots, customer service bots, Pfeifel said. Kik's new store launched with three categories of bots: entertainment, playful and useful. Vine, Riffsy and Funny or Die are among the entertainment brands issuing bots. The Weather Channel bot is in the "useful" camp because it delivers weather essentials. Facebook Messenger is starting to host bots from brands like airline KLM, which has a bot that can help make travel plans. Sales bots can facilitate shopping transactions, and customer service bots can handle consumer queries.
Where do these bots actually exist?
Inside messaging apps, and even inside plain text messaging, people can subscribe and follow bots. The bots can respond to texts and perform some action for the user when commanded. They are designed with a set of responses to common queries, and their wealth of responses can evolve over time as they learn. Most bots are being programmed not to initiate the conversations with users, so they don't annoy people. They will only engage when summoned.
Are the bots smart?
Bots do incorporate artificial intelligence and have some ability to learn. They are, however, only as smart as their programming and the information they can access. Microsoft launched a bot called Tay that was meant to interact with people online and learn based on the dialogue with the wider world. It was maybe too smart and picked up some bad language and controversial opinions from its online tutors. "What happened to Tay was interesting, from one perspective … some would say it was a success. It learned to say some nasty things, but the fact it learned to say them was pretty impressive," said Mike Roberts, Kik's head of mobile development.
How do you keep a bot from going rogue?
You can control what it's allowed to pick up on and learn. The Washington Post is developing a bot that can help get people the news, and it's not giving it algorithmic learning abilities, which was the way Microsoft's Tay evolved. The Post's bot will only have access to information that it's given from an in-house API — application-programming interface — that houses all the Post's knowledge and data. Other bots, like Apple virtual assistant Siri, can retrieve information from sites like Wolfram Alpha.
Are bots really ready for prime time?
Bots are getting better and smarter, especially since their big run in the '90s, when they were mostly spamming chatrooms. Still, there's more work to be done before bots can really improve our lives, said Youssef Sarhan, a Web designer and bot pioneer. "I feel a bunch of strong use cases need to be established for bots to become a real mainstream paradigm. I guess that's what people are trying to do right now," Sarhan said. "So many people are trying to find the breakaway bot. It's exciting, but it's a little vague. That's the allure."
Can bots make money?
There are ways to advertise with bots, through companies like Imperson, which builds branded entertainment bots. Last year, it built a Doc Brown bot based on the character from "Back to the Future," and it helped promote the movie's anniversary. Bots from publishers and big media brands could share sponsored and branded content. And some of the most intriguing possibilities are around shopping, where a bot could facilitate sales and place orders for consumers. Bots could buy movie tickets, hail an Uber and make a restaurant reservation.
Should we be scared?
We'd rather not answer for fear of offending any bots.
https://digiday.com/?p=170848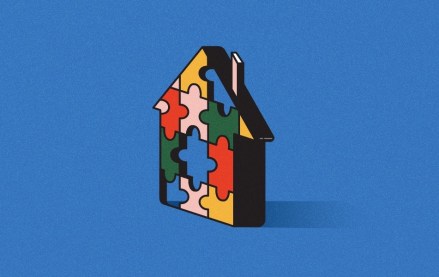 September 22, 2023 • 4 min read
Apartment Therapy's president Riva Syrop took the stage at the Digiday Publishing Summit to discuss the convergence of commerce and sponsorship revenue within its Small/Cool event.
September 22, 2023 • 4 min read
Media execs took stage at the Digiday Publishing Summit to discuss the growing importance of ROI in ad campaigns this year.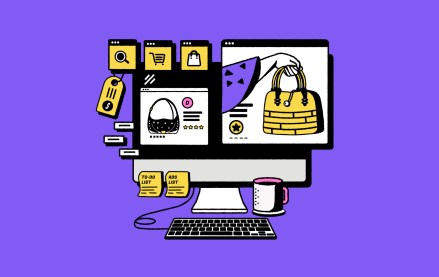 September 22, 2023 • 4 min read
CEO Satya Nadella said AI assistants will be as ubiquitous as PCs and will help users navigate across apps, operating systems and devices.