More than 18 years after distributing its first videos online, gaming publication IGN remains on the bleeding edge of Web video.
Launched as Imagine Games Network in September 1996, IGN has grown from a network of five small sites focused on specific video game consoles to a major media brand covering games, film, television and other nerd culture stories. Along the way, it has built a huge digital video business, with early bets on original content and emerging distribution methods.
Ziff Davis-owned IGN publishes dozens of videos each day, from game trailers and guides to reviews, news, talk shows and event coverage. Those appear on its own site, IGN's mobile apps, YouTube, Hulu and connected TV devices, including game consoles like the Xbox 360 and PlayStation 4. IGN declined to disclose revenue figures, but given the shrinking display market and high video CPMs, video advertising clearly accounts for a large slice of the publisher's total revenue. Major game companies like Activision, Ubisoft and EA perceive IGN as an ideal venue for their marketing campaigns.
"IGN started as a newspaper on the Web, but it has really become a TV station," said Peer Schneider, co-founder and general manager at IGN.
That's a driving factor behind IGN's new "Watch/Read" initiative, which aims to pair every news item with an original video. For every news piece or review IGN posts, no matter how minor, the publisher will scramble to create a video alternative. On Tuesday morning, for example, when an IGN freelancer wrote a 180-word article on promised changes to online shooter "Destiny," IGN quickly followed up with a 60-second recap video. It features IGN video host Naomi Kyle detailing game studio Bungie's development plans, with copious b-roll footage of the game.
"At first, Watch/Read was scary for us, because the way media sites have grown, there was always the concept of the video page and a separate article page, so when you're merging those two, you're basically saying, 'I'm going to lose views'," said Schneider. "But we've learned there's more to gain when you put videos where people actually are."
The visual nature of games has been a big impetus for IGN's video efforts generally, said Schneider. Not only are game fans eager to soak up the art and technical wizardry of cutting-edge games, but game footage has become relatively cheap to capture and edit. That explains why IGN can make every news item a visually compelling video, while bigger publishers like The New York Times will pick and choose their video reports more carefully.
"Video games are very much akin to a set, a backdrop if you will," said Angelo Pullen, co-founder at entertainment company 3BlackDot. "They make for a great platform to create engaging content."
IGN does have three actual production studios in San Francisco, Los Angeles and London. Most of the content IGN produces is short, like its one- to five-minute "Daily Fix" news recaps, but the publisher has started to experiment with significantly longer video series (up to an hour) after viewing consumption patterns on connected TV devices.
"It's still a small percentage of our overall traffic, but the PlayStation 4 especially has stood out as an incredibly viable platform," said Schneider. "What we're seeing on the PS4 is a much higher consumption of video, which is probably the result of that lean-back experience."
YouTube accounts for an enormous percentage of IGN's video viewership. The primary IGN channel gets 64.5 million monthly views on the platform, according to YouTube analytics platform OpenSlate. That's nearly three times as many as CBS-owned GameSpot, which gets 22.7 million monthly YouTube views, and the official PlayStation channel, at 20 million monthly views.
But IGN still has a large on-site audience of video viewers as well. On its desktop site alone, the publisher racked up 18.6 million video views in the U.S. in September, according to comScore. GameSpot had 2.1 million. Vox-owned Polygon had 166,000. The overall traffic disparity between those sites and IGN is not nearly as large, suggesting IGN does a better job at driving people to watch its video.
One recent design innovation is, perhaps, the first user-friendly form of autoplay on the Web. Instead of launching directly into the video, IGN gives its readers a 10-second countdown, which they can skip to go straight into the video or turn off the video preemptively. So when visitors to an article page with video, like IGN's "Call of Duty: Advanced Warfare" review, they'll see a countdown clock begin to tick down at the top of the screen. If they click it, the countdown pauses. If they scroll away, the countdown stops. If they turn autoplay off, IGN will save that preference.
"That kind of experience really differentiates us in the market right now," said Schneider.
As IGN looks to grow its video operations in 2015 and beyond, it's not looking to the other gaming sites as its primary competition: It's looking to the ESPNs and CNNs of the world.
"Those are more in the competitive realm, with similar fan interactions and video volume," said Schneider. "We're aiming to really hit the intersection between news and entertainment content that an outlet like ESPN can provide."
https://digiday.com/?p=95742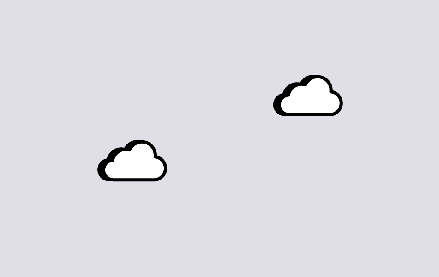 November 29, 2023 • 6 min read
Reducing carbon emissions from the digital ad ecosystem is an important priority, but various players are skeptical that much can — and is — being done to practice sustainability.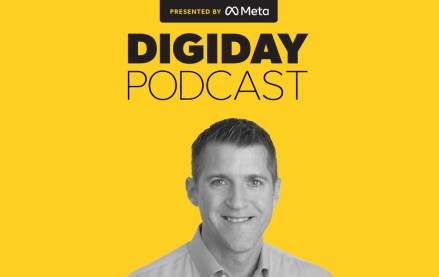 November 28, 2023 • 4 min read
Google's vp of global ads is confident that cookies will be gone from Chrome by the end of next year, despite all the challenges currently facing the ad market.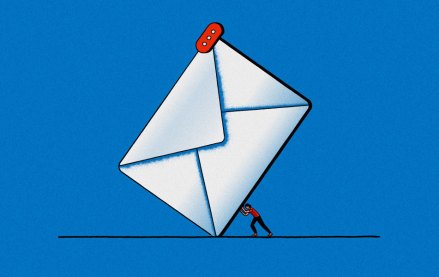 November 28, 2023 • 6 min read
Some email newsletter platforms' click-through rates are actually click-to-open rates, which are measured against the number of emails opened rather than the emails sent. But buyers seem to prefer it that way.