Vanity Fair's The Hive created 200 different powerbroker newsletters
October 19, 2017 • 4 min read
•
•
In politics and business, there are certain figures that warrant constant attention. For the past six months, Vanity Fair brand the Hive has tested a product that allows readers to stay informed about those people more easily.
The Hive's personalized newsletter product, The Players, lets readers follow 150 specific figures: Any time the Hive writes a piece about a person someone follows, that reader receives an email with that story that evening, as well as any coverage of that person from the Hive's sister publications, such as VF HWD, which covers Hollywood.
Nearly 36,000 people have signed up for the emails since launch in March, with most users following between one and two people. In the coming months, the Hive's product team will experiment with where sign-up modules are placed, both on and off the Hive's site.
"This is for the people who care the most and know exactly what they want," said Jon Kelly, the Hive's editor.
The idea of being able to follow people grew out of the earliest conversations Kelly had about the Hive with Zac Frank, a Condé Nast product director who works on titles including The New Yorker, Wired and Pitchfork. Since one of the blog's core focuses is extensive coverage of Washington, Wall Street and Silicon Valley power players, they knew the site would pay sustained attention to the same people.
That led the Hive to create landing pages for 200 people, ranging from actress Jessica Alba to U.S. Treasury Secretary Steven Mnuchin, culled from the last 15 years of Vanity Fair's New Establishment lists. The pages include short bios written by Hive staffers and a feed with all the Hive's content on the subject.
The Players' landing pages gave Vanity Fair's site an SEO boost. But Kelly and Frank thought they could help build direct connections with readers, too. Rather than try to forge those connections through push notifications or a Facebook Messenger bot, the product team built something focused on email because email readers are Vanity Fair's most engaged readers: They consume twice as much content as any other audience segment, according to Arlie Sisson, Condé Nast's vp of emerging products.
"[Email] is great place to start and figure out what the user behavior is before we go out into something that's more nascent," Sisson said.
The product team built a widget, which went live in August, that would automatically appear at the bottom of stories involving any of the Hive's featured players. Software built internally scans a story's contents to determine which power players to add to the widget.
Readers can follow people with as little as one click if they used Facebook Connect to sign up, while the Facebook-averse can sign up by providing an email address. About half the people that have signed up since the March rollout have used Facebook to do so, Frank said.
To date, the most followed figures are U.S. President Donald Trump, Amazon CEO Jeff Bezos, former President Barack Obama, investor Warren Buffett and Hillary Clinton aide Huma Abedin, a list that Kelly said has mostly aligned with what his reporters spend most of their time thinking about and covering. While he is leery of becoming too data-dependent when determining what his staff covers, Kelly said he is eager to look for signals in the data.
"When we find out that tens of thousands of people are following a person who might have seemed more marginal, will we notice that stuff? Absolutely," Kelly said.
While some publishers, USA Today, for example, have long relied on automated newsletters to drive referral traffic, they are new for the Hive. The other two newsletters it publishes, The Hive and Hive PS, are both written by editors.
As the Hive learns more about how people respond to The Players emails, it will be able to try putting the widget in more far-flung locations, like the body of images on its site or in the body of Instant Articles or Google AMP pages. It also expects to be able to use the widget's performance to think more about how content recirculation works on its site.
"We're not testing this button in a silo," Sisson said.
https://digiday.com/?p=259453
October 2, 2023 • 1 min read
•
•
The publishers who attended DPS were focused on the potential upsides of applying the technology to their operations while guarding against the downsides.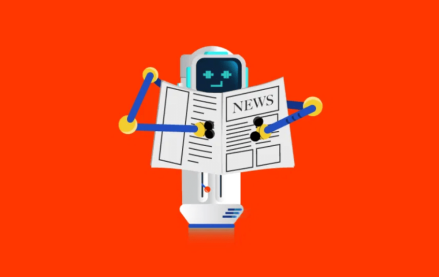 October 2, 2023 • 4 min read
•
•
Now that ChatGPT users can surf the internet for information, some publishers are reconsidering the weight of the issue.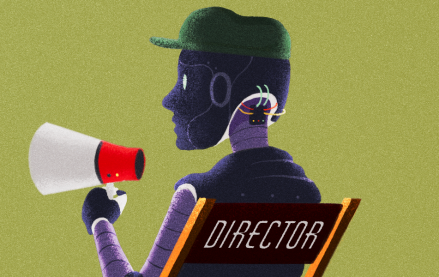 October 2, 2023 • 5 min read
•
•
As Meta makes celebrity-like chatbots, ChatGPT learned to "hear," "see" and "speak" while Spotify is piloting AI-translated podcasts.