The secret weapon in Trinity Mirror's mobile strategy: the CMS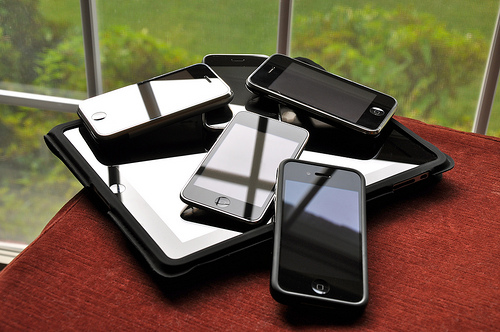 When it comes to being a mobile-first publisher, many leap immediately to design. Not so at top British news group Trinity Mirror. Its journey to making mobile work started with fixing its content management system.
Trinity Mirror, the publisher of national newspapers like the Daily Mirror, the Daily Record, the Sunday Mirror, the People and the Sunday Mail, as well as regional dailies, sees over half its traffic from mobile devices. To catch up to its audiences, the company has overhauled its CMS in order to force its journalists and designers to think mobile, and to give them tools to make sure all they do is mobile friendly.
One small change was a tweak to the Trinity Mirror CMS that forces reporters to preview their articles on a replica of its mobile site before they view the desktop version. The Birmingham Mail is testing the mobile preview function, which Trinity Mirror plans to roll out to its other titles shortly. Doing so will help its journalists to see how their pictures, videos, interactive charts and maps will be seen by the majority of the audience.
The news group is also building new tools into its CMS to help polls, quizzes, GIFs and image crops work better on smartphones. For example, data-intensive articles like "14 cats caught enjoying sinks in glorious GIFs, pictures and videos" need their images optimizing for users with patchy 3G coverage.
The CMS also helps writers produce one-touch polls, a handy way for mobile readers to interact with the content without having to log in to comment. Again, optimal for screen-swiping fingers and thumbs.
"[CMS changes] are part of shifting our thinking about how our audience interacts with us," said Mirror Online's general manager Malcolm Cole. "There's something about Web-based content management systems that suck fun out of writing: Entering text into boxes can stifle creativity. That's another reason to improve its functionality."
CMS tweaks aren't the only way Trinity Mirror is adjusting for mobile. Its development team is also exploring how to implement infinite scroll. Infinite scroll is another way to improve the browsing experience on smartphones and encourage more consumption. Notable examples include Quartz and Time.
Trinity Mirror's websites have seen significant traffic growth of late. Its policy of digital experimentation appears to be paying off in its traffic, and its digital revenues are growing. It recorded 91 million monthly unique users in September 2014, according to ABC, more than half (48 million) of whom came from mobile browsers.
Mobile has been front of mind for the company for a while. Trinity Mirror's editor of new formats, Martin Belam, illustrated the problem in a blog post back in May, where he contemplates the impact of banning desktop computers in news organizations completely:
"There is a massive disconnect there, and it's one of the things that I think holds legacy media companies back. It's akin to making your programs in color in 1971 but not checking how the greyscale contrast works for the vast majority of the audience who still had black and white sets," he wrote. "Imagine the culture shift in design, writing and story-telling you could force by banning the desktop computer from the newsroom. And making everybody think about the dominant consumption medium all the time."
It looks like Trinity Mirror has found a compromise. But the principle is the same. "You should be treating desktop as the second-class citizen now," he added.
https://digiday.com/?p=93542