'Treat display like a legacy product': Insights from the Digiday Publishing Summit
April 3, 2019 • 5 min read
•
•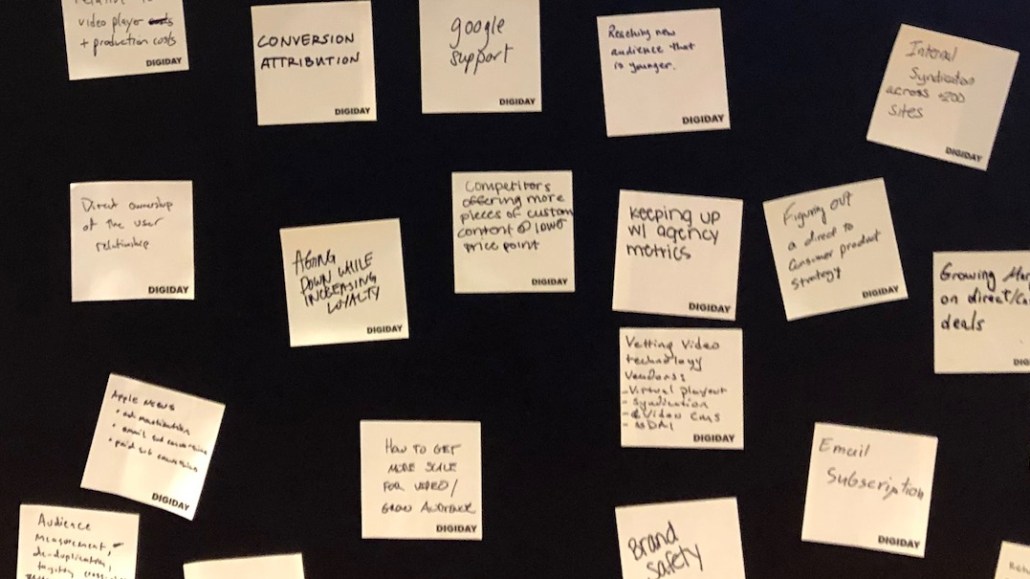 Publishers have collectively woken up from their collective fever dreams about Facebook. Instead of hoping to grow more audience on the back of a third party algorithm or waiting for monetization to improve somewhere like Apple News or on Facebook Watch, publishers are all focusing on things that work now, and will help sustain their businesses in the future. On stage, in the hallways and on the slopes of Vail, Colorado, attendees at both Digiday Moguls and the Digiday Publishing Summit of 2019 talked about sustainability. Here's what we learned:
The branded content space might be getting too crowded
Several years after publishers spun up brand studios to boost ad revenues, some real fault lines have emerged. Both on stage and in private, publishers complained that some of their peers, particularly venture-backed ones, are squeezing the market for branded content by producing content at a loss, all to grow their top-line revenues.
While some attendees assume this problem will iron itself out as those publishers start focusing on sustainability (or going out of business), others worried that future growth might be hard to find.
The extra competition has forced publishers to change how they prove the value of their audiences. Some are incorporating affiliate commerce data into pitches; others are trying to extend programs beyond digital channels
Facebook isn't helping by tamping down on organic distribution. Publishers have turned their focus to Instagram for now, but many are already bracing themselves for the moment when Facebook turns off that tap
The bottom line: The lower margins, brutal competition and ever-changing client needs that creative agencies know very well are a fact of life for publishers now.
Are publishers diversifying revenue, or just keeping advertisers happy?
A lot of the revenue-diversifying moves publishers talked up this week — events businesses, brand licensing, even longer video series — all seemed to involve advertisers too.
An optimist might see this as publishers building multiple revenue streams for new products. A pessimist might just see publishers catering to advertisers' whims, which change all the time (remember your VR studio?).
A publisher's digital subscriber base can represent an attractive audience segment to an advertiser, too
None of the publishers selling branded products developed with advertisers is confident enough to do it without the back-stop of guaranteed ad sales…yet
The bottom line: Involving advertisers in these new revenue streams is great. But publishers should be careful that they're building something that can endure without advertising.
Diversification creates organizational headaches
Adding new revenue streams is not a one-size-fits-all process. But figuring out how to do it with existing infrastructure is hard.
Give a new team too much space to develop independently, and it can take months, or years, to figure out how to fit them back together so they can work effectively together
Put them solely on a new team, and you risk stunting growth or having a team neglect something new in favor of focusing on work that's more familiar
Publishers that want to add subscribers, or turn readers into customers, need to build a whole new technology stack
The bottom line: Without focused attention from top executives, these new lines of business can easily get sidelined or lost in the shuffle.
Publishers are seeing new challenges in programmatic
Multiple publishers during Digiday Moguls and Digiday Publishing Summit reported that they had a "soft" first quarter when it comes to the programmatic side of their business — particularly within their PMPs and the Facebook Audience Network.
One publisher said it saw FAN revenue plummet in the latter half of 2018; whereas the publisher used to make $1 million per month through FAN, it made $300,000 in February.
Publishers cited various reasons for the dip in fill rates and revenue: The economy slowing down; the value of PMPs going down as DSPs tell ad buyers that open markets are safe; a general confusion about different programmatic deal types.
Another major publisher said a major challenge was proving the value of the publisher's own programmatic direct inventory.
The bottom line: While some publishers reported a stronger beginning to the second quarter, there is growing pressure on the programmatic side of the business. Publishers need to find a way to prove to advertisers that their inventory is more valuable — and not just because it's supposedly "brand safe," according to one prominent publishing executive.
Speaker Highlights
DPS's speaker sessions kicked off with a conversation between PopSugar CRO Geoff Schiller and Brian Morrissey about revenue diversification. Though media sales still power its business, PopSugar has expanded in many new directions, including brand licensing business, events and commerce:
Brands are getting more comfortable working with publishers on both affiliate and media at the same time
Schiller prefers to supplement Popsugar's moves into unfamiliar areas by securing big media spend commitments from partners
Affiliate's greatest value might be as a signal it can use in media sales discussions, or strategic discussions with brand partners
The Washington Post's CMO, Miki King, gave a presentation about consumer revenue trends she sees emerging:
Discussions about revenue diversification have expanded. Instead of tension between advertising and subscriptions, publishers now need to think about fitting some combination of subscriptions, donations, events, memberships and ads.
Gateway niche products, such as McClatchy's sports-only subscription products, figure to become more popular as publishers explore more low-cost ways to convert readers
The Post has found success having advertisers sponsor access to paywalled content. King said she sees opportunity in fitting advertising and a publisher's subscriber base together
Barstool Sports CRO Deirdre Lester provided some new information on how their various consumer-revenue products are performing:
Barstool Gold, the publisher's subscription service, has now 20,000 paying subscribers, with a majority paying for the service on an annual basis.
Barstool is also merging its subscription and PPV business, Rough N' Rowdy, which averaged 30,000 buyers across seven events in 2018.
The plan for Barstool, increasingly, is finding ways to merge its various businesses by bringing more sponsorships into events and merch through subscriptions and events. The reason: The publisher doesn't want to exhaust its most loyal followers.
Overheard
"We treat display like a legacy product." — Popsugar CRO Geoff Schiller
"Facebook does what's best for them on a week-to-week basis. Google is thinking longer-term."
"We used to have 40 social media people across our brands. Today, we have 22. Social used to be 30 percent, now it's 10 percent. That's what we all need to do. You can't rely on any of [the social platforms], long-term."
Challenge board
https://digiday.com/?p=328780
October 2, 2023 • 1 min read
•
•
The publishers who attended DPS were focused on the potential upsides of applying the technology to their operations while guarding against the downsides.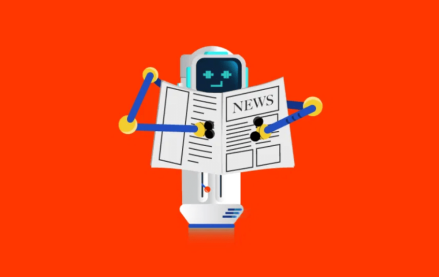 October 2, 2023 • 4 min read
•
•
Now that ChatGPT users can surf the internet for information, some publishers are reconsidering the weight of the issue.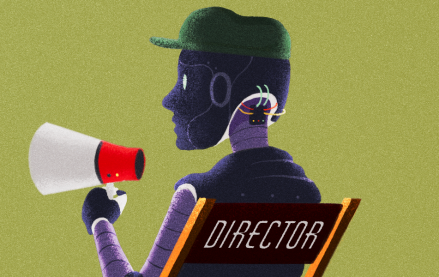 October 2, 2023 • 5 min read
•
•
As Meta makes celebrity-like chatbots, ChatGPT learned to "hear," "see" and "speak" while Spotify is piloting AI-translated podcasts.