Digital advertising is in the midst of a revolution. The ability to separate data from media impressions – and create technology that efficiently matches buyers and sellers – is changing the game for brands, agencies and publishers. This has been plainly evident here in Austin, at the Digiday Exchange Summit on the new programmatic advertising economy. It's also a trend that emerges after even a casual glance at our headlines over the past week. Publishers and platforms appear to be throwing everything against the wall to see what sticks. Here are a few things that we learned this week:
Instagram ads are coming — and that might not be so horrible.
The era of an ad-free Instagram appears to be winding down. Earlier this month, the photo-sharing platform's director of business operations told The Wall Street Journal that it will roll out an ad model within the year. Of course, brands have embraced Instagram from the very beginning, some better than others. So what will ads on Instagram look like? You can expect promoted accounts and promoted hashtags, like Twitter does. There could be video ads in Instagram feeds, promoted content in the "Explore" section of Instagram. Bet on the ads being native; bet against banners. Next up: figuring out how to drive clicks back to advertisers and also provide them with meaningful data for targeting and analytics.
Twitter's ad challenge looms large.
Twitter execs professed to want a "low key" public offering, but judging from the media reaction to news it filed documents for a stock offering, that's not going to happen. And that's not such a bad thing, since the media hoopla (and it will be everywhere) means free marketing for the social platform. It will help inform not just potential investors but also the almost 2.2 billion global Internet users who aren't yet using Twitter. What it won't help do is define Twitter's revenue model, which is still very much a work in progress. Agencies and brands say Twitter needs to up its game when it comes to things like ad formats, targeting capabilities and analytics, if it wants to challenge social ad behemoth Facebook. At the very least, it's sitting on a goldmine of data.
Some publishers are really pushing the native envelope.
Lots of magazines have been experimenting with so-called native advertising – some as venerable as The Atlantic, Forbes and The New Yorker. But at those outlets, the church-and-state divide between editorial and advertising remains sacrosanct. Not so at Mental Floss, where the website's editors are the ones who actually craft sponsored content on behalf of Dos Equis. Will Pearson, Mental Floss's president, eschews the "advertising" label, claiming the content is material the publication would have posted anyhow. This type of stance from a legitimate publisher doesn't appear to ruffle too many feathers on the agency side, as long as the branded content is clearly identified as such. Still, folks like Andrew Sullivan aren't convinced. Earlier this week, the prominent blogger and media figure warned that this type of business model "will kill journalism." Interestingly enough, the inventor of the banner ad said the same thing.
Sometimes shutting up is the best way to handle a crisis.
Earlier this month, the Greek-style yogurt company Chobani revealed that a common mold species, mucor circinelloides, was found in its yogurt and announced a broad voluntary recall.  More than 200 people have complained to the FDA with reports of cramps, nausea and diarrhea. Since then, the young and fast-growing company has been in full-on crisis mode. While the brand typically pumps out tons of social content (it tweets about 60 times a day), since the recall announcement it has gone dark on new content on both channels. Its Twitter feed has driven customers to a blog it developed to keep people updated. Crisis management experts have lauded the company's effort to lay low while addressing its customers' concerns. We can think of a few other brands we wish would lay low a little more often.
Facebook video ads may not be all they're cracked up to be.
Facebook is getting closer to rolling out its new video ad product, but some agency execs think the shiny new toy might not exactly meet the growing advertiser demand for online video inventory at scale. They are worried the ads could easily alienate Facebook's users if they're implemented incorrectly, and they question whether the platform is right for TV-like advertising in the first place. For now, agency execs  are taking a wait-and-see approach. If there is a consumer backlash, brands won't want to get caught up in it. As it did with previous ad products such as Beacon, Facebook may well end up backtracking on its video plans based on poor user reception.
Three Other Things You Should Read (Even Though We Didn't Write Them)
Not everyone <3 social media.
It may be the publishing industry's received wisdom that a social media strategy is required, but not everyone has drunk the Kool-Aid. Pushing links out via Facebook, Twitter and Reddit and the like is an integral part of driving traffic to your site, right? Not so, says Monocle, a niche but thick global affairs and lifestyle magazine. Look all you wan't, but you won't find an official Monocle presence on Facebook, Tumblr, not even a single tweet. "Just because a new platform is out there doesn't mean you need to be on it," Tyler Brule, Monocle's editor in chief tells Ad Age. But it's not an approach that will necessarily work for everyone.
Is that an ad in your inbox? Do you care? 
When Google overhauled its email service earlier this year, it set up algorithms to automatically siphon universally reviled promotional emails away from the main inboxes and into an easily ignored "Promotions" folder. Problem solved, right? Wrong, reports the Wall Street Journal. Users who do venture into that Promotions folder in search of a killer airfare deal or a few Gilt Groupe goodies will find ads sold by Google at the top of their queue. Some marketers complain that Google's ads will bury theirs, while email users kvetch that they never wanted the Google ads in the first place. "People are not very amused by those," said Tom Monaghan, product manager for email service at marketing service HubSpot Inc. But Monagh's research suggests if user engagement is suffering, it's from from too many emails in general, not because of Gmail.
Is this the iPhone killer? (Probably Not.)
Phoneblok is a proposed smartphone made of detachable blocks that lock into a common base: one block for the battery, one for the camera, one for the memory and so on. If one block – or "blok" – breaks, you can replace it; if a blok gets old, you upgrade it rather than replace the whole phone. The idea of Phoneblok is to cut back on the massive amount of waste created by dead phones. Check out this video to see how it would work:
https://digiday.com/?p=50062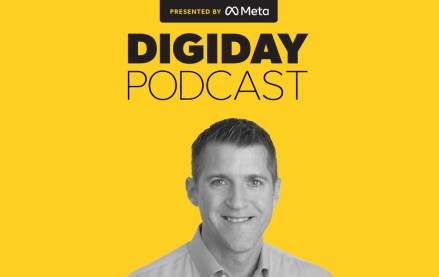 November 28, 2023 • 4 min read
Google's vp of global ads is confident that cookies will be gone from Chrome by the end of next year, despite all the challenges currently facing the ad market.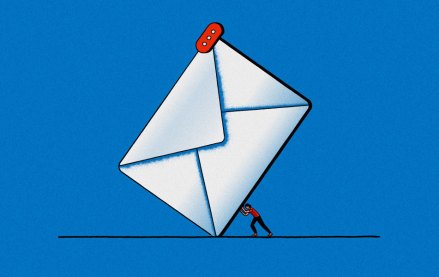 November 28, 2023 • 6 min read
Some email newsletter platforms' click-through rates are actually click-to-open rates, which are measured against the number of emails opened rather than the emails sent. But buyers seem to prefer it that way.
November 24, 2023 • 5 min read
Publishers' events businesses picked up pretty significantly during the back half of this year — and they will focus on sustaining that lift into 2024, according to Digiday+ Research.