Marc Bresseel is vp of global marketing for Microsoft Advertising and directs the company's global brand strategy. Bresseel spoke with Digiday about multiple-screen campaigns and his belief that deeper audience insights create targeted mobile advertising that consumers feel as intimately connected to on a psychological level.
A recent report by Microsoft and BBDO states that there needs to be more personalization for mobile ads to be effective. Does this mean we need better data for more accurate targeting, better content or both?
When you think about multiple-screens – and there are still a lot of people who don't think multiple screens – you have to think about storytelling. There is research that shows there is a subtext, relating to the medium itself, that exists through the history of online consumer-brand conversations. So the fact that there are multiple screens doesn't stay in isolation, the medium is actually a part of the relationships that consumers have with the content. What we are saying is that if you do ads for mobile, it actually means something different than if you are doing ads on a pc for example. That is one aspect of it. We definitely need better content and targeting — for both mobile and TV. If you think about the archetype of a lover that is most precious to you: they are precious because they know everything about you, there is a building of trust in the relationship, there is an intimate understanding of your desires and needs. When you think about mobile campaigns –  and how they connect with consumers – there needs to be recognition that there are going to be a few key questions that consumers will be asking themselves. Does this campaign make me feel like I belong, that I have a deep, meaningful relationship with the brand? Does this campaign at minimum make me feel like the brand understands me, knows my needs almost perfectly, and won't offer me something that doesn't fit my interests? How does this ad relate to helping me keep on top of my life? How does this help me make the most of myself, my personal interests?' Consumers expect far more relevant ads, with content far closer to their hearts on mobile than they would see on a pc screen. We can also know quite a lot, when you talk about data from mobile, about consumers, such as geolocation. That kind of data can go a long way in terms of helping make content more relevant.
Any examples of this?
I can give you an example using Bing. We are actually now working on algorithms which, depending on where you are when you search certain key words – a shopping mall, at home, on your pc, on your mobile – you will get different search results because we know that if you are in a shopping mall, for example, you are closer to the action. If you are at home, you are probably doing more research, you are in a different space of awareness. Based on the medium and your location, you are going to get different content experiences as well.
How would a marketer know what mix of creativity and targeted, relevant content is engaging enough to work for the specific requirements of a pc user?
In terms of marketing, we have to look at it the way a consumer might look at the pc itself. It is like the older sibling, a sage that is there for you. The pc is a constant in your life, it gives you relevant answers when you need them, but like a sibling, there is also a competitive element as siblings have. It is about being bettering yourself, your knowledge. A sibling challenges you to be more, to be better, to learn from them. If you then apply that to marketing content, the questions to be answered for consumers are: how can I build my social credibility and my social currency, and can you teach me something or give me something that makes me look or feel better? These questions have to be addressed in the campaigns.
What is the role of social media in creating data-driven, effective strategy across all of these screens?
Social media can't be the whole of strategy, but an element of strategy. Some companies say, "Hey, we do social, let's just skip the rest"; that is certainly not recommended. Now, it is no longer about one-sided storytelling online, and there is a difference between storytelling and story-building. In the past, a brand's story was totally buttoned up, extremely defined. You would buy media and distribute it and get your message across. Now it is about story-building. Now the consumer, in social media, is really a part of the conversation because they help build the story of the brand. The best campaigns have a significant level of flexibility in them in relation to social media and consumer interaction. They are able to adapt quickly to the reaction of the public and gain insight from it. On the other hand, you can have a very strong brand story, it can be effective, but media agencies are always changing focus, marketers are changing jobs. Where is the legacy? Much of that legacy will remain with the consumer base. Consumers will help make your brand evolve. You have to listen to social conversations, and from our understanding it is a major indicator of elements that brands need to include in their strategy. If you make consumers a part of the conversation, then they are going to feel engaged, they are going to feel empowered, and they are going to amplify your message.
What is the starting point for the most adaptive and effective marketing strategy, and how does it impact the decision-making process?
In my personal opinion, I believe that it all starts with audience insights; this should inform everything from how you bring your strategy to life to the form of the campaign. After you slice and dice audience data, the findings ought to be integrated into strategy, and there needs to be flexibility to adapt. Once you go to multi-screen strategy, differences in geography, demographics as well as the way consumers view each medium – be it TV, pc or mobile – should be taken into account as well. The sum of it is that it must start with audience insights that are specific to the brand's story and the brand's objectives.
https://digiday.com/?p=4030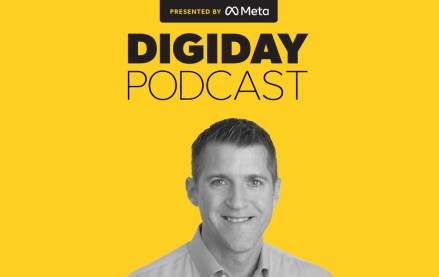 November 28, 2023 • 4 min read
Google's vp of global ads is confident that cookies will be gone from Chrome by the end of next year, despite all the challenges currently facing the ad market.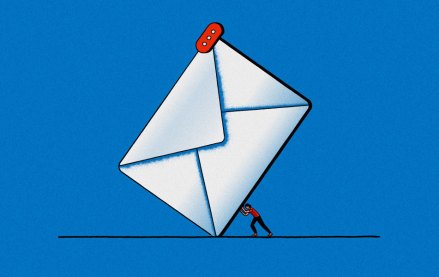 November 28, 2023 • 6 min read
Some email newsletter platforms' click-through rates are actually click-to-open rates, which are measured against the number of emails opened rather than the emails sent. But buyers seem to prefer it that way.
November 24, 2023 • 5 min read
Publishers' events businesses picked up pretty significantly during the back half of this year — and they will focus on sustaining that lift into 2024, according to Digiday+ Research.