Few players in the online ad industry deny that respect for consumer privacy is important for its continued growth, but many feel resentment that this need has sprung a cottage industry of privacy-icon providers that are adding yet another tax to the ad system — all in the name of keeping it legit.
The Digital Advertising Alliance was formed in 2009 by leading ad and marketing trade groups as a non-profit entity. Its charter is to regulate online behavioral advertising or, more specifically, to come up with industry rules so federal regulators and lawmakers won't crack down on the industry's methods of tracking consumers. It decided to go about this via a list of "approved compliance partners" – Evidon, TRUSTe and DoubleVerify – that it has vetted as providers of opt-out mechanisms for tracking. The partners have helped bring about a proliferation of the little blue advertising-option icon on banner ads and, in the process, have built tidy businesses selling their technology and services to advertisers and networks. Along the way, they've rubbed some in the industry the wrong way.
"We strongly believe that people need their privacy, but don't go running out scaring everybody," said Roland Cozzolino, CTO of demand-side platform MediaMath. "These companies are going out telling advertisers they need to have this icon there, and making sure that companies like us have to pay for it."
Other buy-side ad executives have similar resentments. "They are attempting to scare advertisers to get their services bought," said one, who asked to remain anonymous. "Some of them are claiming they are going to start a name-and-shame list of all the major advertisers who don't pay them. It's basically extortion."
Compliance partners typically charge around two cents per thousand impressions to include the icon, ad buyers estimated. That can seem like a small price to pay, but when you add up the small cuts for ad serving, rich media, verification, data use and other small taxes levied by the many point players in ad tech, you start to understand why online advertising is so inefficient and expensive to transact compared to traditional media.
According to the DAA, the decision to license for-profit compliance partners instead of building its own technology was intended to build the program quickly, but it was not designed to scare advertisers and ad vendors into buying their services. The appointment of three approved providers was supposed to breed healthy competition and to lower prices, but has, in practice, encouraged aggressive sales techniques.
"I'm not aware of the sales tactics they're using, because I'm not in on those conversations," said Peter Kosmala, managing director of the DAA, though he admitted he wouldn't be surprised to see "pretty strong sales efforts" by those companies, given that they compete in a relatively small market. "I've not been made aware of any concerns, but I would be deeply worried if their sales tactics were compromising the program, or if it's being misrepresented," he said.
There is, of course, a fine line between "scare tactics" and "aggressive sales." Executives at companies like DoubleVerify make no secret that they're aggressive, but they also push back on the notion that it's wrong to be upfront and ardent about the value of their services. Still, it raises the question whether the digital ad business' seal-of-approval should be issued by for-profit enterprises rather than industry bodies themselves. Indeed, the DAA considered building its own compliance technology, only it would have taken far longer to get off the ground. With regulators breathing down the industry's neck, there wasn't that kind of time to waste, necessitating the profit motive to spur adoption.
"This model seemed the logical direction for us in the first couple of years, while we get the program off its feet," Kosmala argued, but he suggested the group might eventually decide to build its own compliance technology for the icon, stating, "I could envisage a time where we were managing this entirely, but we have no plans in that regard."
Scott Meyer, CEO of Evidon, said ad firms and advertisers are free to implement the icon themselves, if they wish to develop the technology in-house. Companies including Google and Yahoo have already done so, for example. Evidon, meanwhile, has served in excess of 50 billion impressions to date.
"There's no requirement that anyone has to use Evidon," Meyer said. By letting for-profit companies in, the subsequent marketplace "pushes all of us to do better and better," he added.
It could be argued, though, that the DAA has also been presenting itself to the industry in a way that overemphasizes its power. The fact of the matter remains that there's no formal requirement for any advertiser to include the group's behavioral icon in its ads. The DAA and some of its compliance partners make frequent references to the Federal Trade Commission, but the icon has not been endorsed or approved by the FTC or any other regulatory body.
"The way they are using the FTC as a bat and threatening their own members is inappropriate," said Linda Goodman, founder of Internet marketing compliance law group, The Goodman Law Firm, which has been involved in discussions with the DAA. "I don't like [the DAA's] solution, and I don't like trade organizations that are bullies to their own industries."
So why exactly do advertisers and networks need for-profit entities to provide what is essentially fairly straightforward technology? Ultimately, they don't. "It is not in the best interests of anyone that for-profit companies are running this process," said one ad executive. "Their incentive to maximize profits means they won't do what is the in the best interests of consumers or the industry; they will do what is best for them."
Instead, he suggested the DAA or another non-profit could easily provide a similar technology itself, stating, "There really isn't any technology involved. It would be trivial for a non-profit to run such a service. … I think the whole industry would like to find a solution to these problems. The DAA is just one possible answer."
Ultimately, though, there's a risk the firm with most sharp-elbowed sales organization will come out on top, rather than the one with the best technology. "It doesn't make sense to create an industry within an industry," said Goodman.
https://digiday.com/?p=1559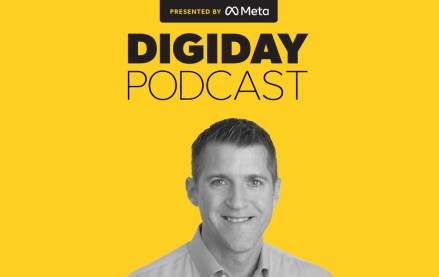 November 28, 2023 • 4 min read
Google's vp of global ads is confident that cookies will be gone from Chrome by the end of next year, despite all the challenges currently facing the ad market.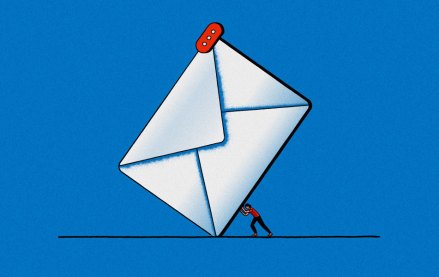 November 28, 2023 • 6 min read
Some email newsletter platforms' click-through rates are actually click-to-open rates, which are measured against the number of emails opened rather than the emails sent. But buyers seem to prefer it that way.
November 24, 2023 • 5 min read
Publishers' events businesses picked up pretty significantly during the back half of this year — and they will focus on sustaining that lift into 2024, according to Digiday+ Research.