The advertising technology world isn't known as the home of charmers. But that's just the case when it comes to Bill Wise, the MediaBank and soon-to-be MediaOcean CEO (pending merger approval by the DOJ) whose hot streak is the envy of many colleagues. With a string of successes under his belt, Wise doesn't fit the profile of the typical hard-charging exec but of aw-shucks nice.
His reputation is one of quiet acts of appreciation to those who surround him as a matter of course. Wise is simply committed to taking care of business but he manages to sustain his personal relationships as well, say those who have worked with him since his entry into the industry.
"Bill has a way of connecting with people like no other," says Steve Woolway, MediaBank's vp of sales who worked with Wise at Right Media. "I can bring Bill into the coldest of rooms and he will have the entire audience laughing in minutes. He is straightforward, open and he has a reputation for total honesty in every aspect of his life."
And now he's trying to pull off his biggest play yet, taking on no less that Google to build an alternative vision of the ad tech landscape. MediaBank's merger with Donovan will create MediaOcean, an entity that will process over $150 billion in media spending. That gives it a chance to become an "open operating system" of digital advertising.
"All the good points in the industry go to what we've become very good at: targeting and optimizing around one channel at a time," says Wise. "But we as an industry lose serious points once you throw too many variables into the mix. There are a million point solutions out there solving just one problem, and none of them talk to each other. It's the problem we all know from the Luma slide, that no one seems to have provided the answers to. That means no one knows exactly what technology or data to use and when, and how they're supposed to sync technologies across channels and global regions, each of which are running on a different system."
Although Wise says that Google is trying to solve for this, there are clear drawbacks to its increasingly outsized role as both technology platform and top ad seller.
"They're putting every part of the solution stack under one roof; and when you have every part of the solution stack under one roof, you can coordinate well," he says. "But the fact that these are the players who are coordinating the solutions is only creating more problems, not solving them: now, agencies and advertisers are forced to either live without the ability to coordinated across technologies, or have that coordination managed for them by the very networks trying to sell them ads. Neither option is ideal."
Wise has been at the helm of some the major players in the ad tech ecosystem. He was general manager for ad platforms and global exchange at Yahoo. Before that he was gm of DoubleClick Media and svp of product and strategy at Ask.com. And most recently, Wise helped lead the Mediabank and Donovan merger, which has been called a "billion dollar threat to Google" in the ad tech space.
"The thing about Bill is that he's incredibly innovative and a risk-taker," says Stephanie Dorman, vp for support and training at MediaBank. "He's not afraid to say that everyone — the whole company, the whole industry, whomever — is thinking about a problem the wrong way. And then he has the guts to follow through on his understanding."
Colleagues say that despite being one of the most well-known figures in ad tech, his method of leadership is anything but autocratic. He's been known to help plan an assistant's bachelorette party after negotiating the MediaBank-Donovan Data Systems merger.
"Bill brings a culture with him, and instills that culture from the top down," says Stephanie Dorman, who also worked with Wise at Right Media as senior director of client services and operations. "Just yesterday, he came in and spent his entire workday in the middle of my team. He didn't work huddled in his office; he was out with everyone, joking around and getting to know people. It was something completely different from what we've been trained to expect of corporate leaders. Someone on my team IM'd a friend in the middle of the day, amazed that his CEO was sitting down next to him."
Wise is a native Long Islander who grew up in a single-parent household with his mother and sister. He paints the picture of a blue-collar background that left him very grounded.
"We weren't exposed to much– never flew anywhere or went on fancy vacations, knew nothing about the stock market, and knew absolutely zero about business," he recalls. "I was the first in my family to attend college and when I got in, I simply chose the cheapest one. I was driven to simply make money and prove everyone wrong. I also strove to be the best in everything I did. I wasn't the most intelligent or talented, but worked really, really hard."
Wise got into advertising with the mindset of a kid who just wanted to make enough money to do well; ad tech was a happy accident. In fact, he tells a self-deprecating story of his entrance into advertising. He made the leap after majoring in accounting at college and working as a young auditor at Arthur Andersen before making the leap to DoubleClick as its director of investor relations.
"I got into digital because, quite honestly, an Internet company was the only company  stupid enough to hire a 26-year-old to help take them public," he recalls.  Soon after DoubleClick went public, Wise made the leap over to the operations side of the ad server. His career progressed from there, leaving DoubleClick in 2002 for a stint as CEO of MaxOnline, an ad network acquired by Ask Jeeves. Wise also served as chief executive of search marketing firm Did-it.com from 2005 to 2007, prior to moving on to Right Media as its president of media. Yahoo soon acquired Right Media for $680 million.
Wise now lives in Larchmont, NY, with his wife Kelli and their three children. With MediaOcean positioned for an IPO, he could easily go from a callow accountant working on IPOs to the leader of a public company. The firm is aiming for a $1.5 billion valuation, according to reports. It's a journey Wise clearly relishes in light of his humble origins.
"The moral here is to embrace the good souls," says Wise. "Embrace the people that work and try hard, and distance yourself from those who think they are better than everyone else or can't stop to help a blue-collar kid become more polished."
https://digiday.com/?p=1525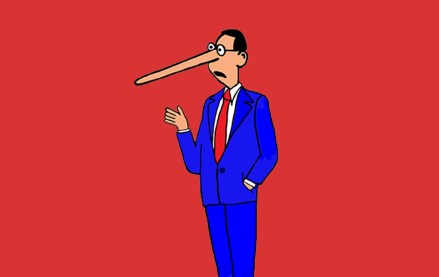 October 3, 2023 • 7 min read
•
•
A new definition for MFAs is available but the vague nature of the guidelines is leading to a lack of standards that might prevent adoption.
October 2, 2023 • 1 min read
•
•
The publishers who attended DPS were focused on the potential upsides of applying the technology to their operations while guarding against the downsides.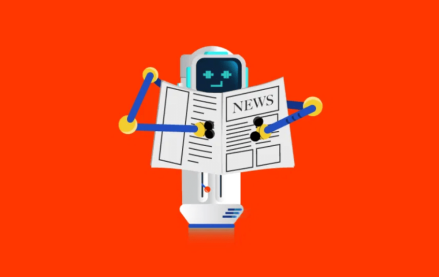 October 2, 2023 • 4 min read
•
•
Now that ChatGPT users can surf the internet for information, some publishers are reconsidering the weight of the issue.