In this week's Filter, Microsoft crashes the social enterprise party, YouTube making gobs of money, Times gets out of the hyperlocal game, Facebook ads now seen outside of Facebook, and TPM tries to marry engagement with ads.
Microsoft to Buy Yammer for $1.2 Billion
Things come in threes. First Vitrue was bought by Oracle for $300 million. Then Buddy Media got snatched by Salesforce for almost $700 million. Now Microsoft, the slumbering technology giant, has picked up professional social network Yammer to compete in the social world. After missing the boat on search and social, Microsoft is betting Yammer will help elevate it in the one world the company has dominated for decades: corporate America.
Microsoft's pursuit of Yammer comes as the enterprise market converges with the consumer Web. Traditionally, a company's technology purchasing decisions were made top-down, controlled by a handful of information technology experts. That model is rapidly eroding with the rise of Web-based services that are created to be lightweight and user-friendly. Start-ups like Yammer reel in consumers with free versions. Those consumers then become evangelists at their companies, encouraging their employers to adopt the application and pay for a premium subscription.
Read the rest of the article at the New York Times.
YouTube's Gigantic Year Is Already Here, Citi Says
Looks like things are coming up YouTube for Google. All Things D reports the online video site is raking in the dough. The site is a traffic powerhouse and revenue generator, as it served up a billion ads in May 2012 alone. With new content channels created every week, YouTube is poised to continue down its path of riches. And when you throw in how the company is mulling over a subscription-based service for some channels, it's hard to see much downside. Oh, and YouTube is a non-deletable app on iPhones, iPods and iPads. Reach plus scale equals a multibillion dollar war chest.
The video site should generate more than $3.6 billion in gross revenue this year, says Citi's Mark Mahaney. After distributing some of that to partners, Google probably records net revenue of $2.4 billion, he says. Mahaney is a Google bull, and has been arguing that investors have been overlooking YouTube's value in particular. But in this case, Mahaney is sort of criticizing himself. Because, last year, when he guessed at YouTube's 2012 revenue, he thought it would do a mere $1.7 billion. Why is he even more optimistic now? Basically, because YouTube's traffic continues to grow, even though it's already ginormous — comScore has it posting 20 percent growth, quarter after quarter. And because Google is sticking more ads on more videos, Mahaney says in a note today. He's also bullish about the early results from its "channel" project, but doesn't seem to be factoring in a bump from that yet.
Read the rest of the article at All Things D.
Times will end partnership with N.Y.U., CUNY on hyperlocal blogs
After three years, the New York Times is dropping out of the hyperlocal game by backing away from the The Local East Village, a site it created with New York University, and The Local of Fort Greene/Clinton Hill, the site it developed with City University of New York. The Times has its own dilemmas these days and hyperlocal seems to be an experiment that failed across the board — see: Patch. Unlike AOL, it seems as if the NYT wasn't gambling on hyperlocal, but instead exploring the possibilities. Apparently, not much.
Originally envisioned as a marriage of professional local reporting and citizen journalism on the neighborhood level, the Times launched the Fort Greene/Clinton Hill Local, along with a since-shuttered sister site covering the New Jersey towns of Millburn, Maplewood, and South Orange, at a time when "hyperlocal" was becoming the industry buzzword of the moment. This was back in March 2009, when AOL's Patch was still in its infancy and there seemed to be lots of promise for a new breed of community news sites that would scale by selling targeted local online advertising, an end that has proven more difficult to achieve in practice. The Times, of course, wasn't expecting a huge boost to its bottom line when it got into the game, even though it did sell ads against the various Locals. But for others who were looking to build up businesses in this space, the paper of record's interest nevertheless seemed a nod of confidence. The Times also approached the venture with caution, however, noting in a press release that The Local was a "pilot project that is part of an exploration by The Times of ways to extend its journalistic values to serve and engage audiences in new ways."
Read the rest of the article at Capital New York.
Private Facebook Data Powering Ads Outside Of Facebook — Is The World Ready?
Facebook has a deal to show ads on Zynga's own site. The agreement would appear to be testing the waters for Facebook to make an aggressive move to create an AdSense-like network for the non-Facebook Web. People aren't freaking out with reckless abandon as we have in the past when Facebook would do something like this (Beacon, anyone?). Maybe Facebook has done a great job conditioning us, or maybe people are willing to buy into a Facebook advertising system, one that actually benefits instead of annoys users.
With time, many users have come to realize that personal data-targeted ads are actually less annoying because they promote things they might actually want to buy. People are ready to realize that a lack of targeting data is the primary reason ads on the Internet are so annoying. Facebook's ad network could make them relevant. It's the right time for off-site ads. And Facebook didn't suddenly roll out those ads to thousands of sites. It signaled with the Developer Agreement in its S-1 to IPO that it would show ads on Zynga.com, and it made a change to its privacy policy to give it the freedom to show more types of ads off-site. Most importantly, it rolled them out first to Zynga and Zynga alone, a company hundreds of millions of Facebook users have already given their personal data while playing games like FarmVille, CityVille, and its acquired Draw Something. This is the right way to roll out off-site ads.
Read the rest of the article at Tech Crunch.
TPM Engages Readers With the Conversation Ad
TalkingPointsMemo, the political website, recently rolled out a creative way for brands to interact with TPM's audience. This 300 x 60 IAB unit aims to get readers to participate with the ad; think of it as the child of display and native advertising. But the question that looms over all types of engagement ads — will people actually participate with an ad the way they do with content — is still anyone's guess.
While the conversation ad is technically the first of its kind, the idea is not new. Publishers are obsessively tweaking and fiddling with display ads, creating real-time opportunities for advertisers to update ads for relevance and targeting purposes (a feature in TPM's ad unit). Some critics look at innovations in display advertising as too little too late, arguing that online audiences are accustomed to tuning out display units. While it is easy for advertisers to get excited about advances in the area, many feel that the code on display has yet to be cracked.
Read the rest of the article at Adweek.
https://digiday.com/?p=16343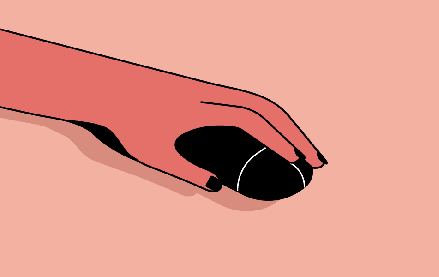 December 1, 2023 • 3 min read
People claim that the role of chief diversity officer is vanishing. However, AI is booming, and the CDO can help ensure responsible AI.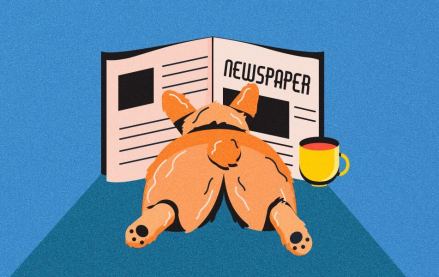 November 30, 2023 • 4 min read
Digiday+ Research found that publishers' programmatic ad revenue didn't quite live up to expectations this year, but they still see it as a growth area.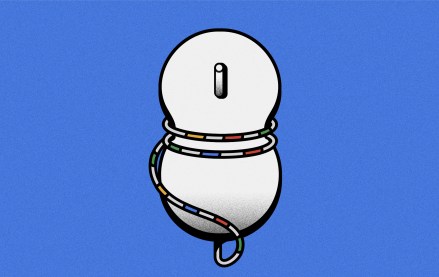 November 30, 2023 • 13 min read
For a couple of publishers, referrals from Google are down upwards of 60%.