Mike Hayes is something of a GIF savant. Last year, the BuzzFeed reporter Mike Hayes created a GIF of President Obama delivering a speech to the Joplin High School graduating class of 2012. Obama's official Tumblr reblogged that GIF.
Clearly, Hayes knows what he's doing when it comes to capturing the right moments with GIFs. Since 2012 election season, Hayes has continued to churn out cool, entertaining and newsworthy GIFs. Just in the past week, he's posted to Twitter a GIF of the jailbreak in Beni Suef, Egypt and a GIF of a giant goat that got caught by the police.
While Vine and Instagram video have become all the rage, GIFs are still a huge part of the online experience, although Hayes thinks that people are becoming more selective about what they do with GIFs.
"The GIF as a name brand might not be as cool as it was a year or two ago, but things like Vine and Instagram video are not that different," said Hayes. "They are the next logical steps in terms of how people consume media. People want to consume bite-sized things, whether that's GIFs or Vines."
Digiday spoke to Hayes to get some pro tips on how to get your GIF on.
To GIF or not to GIF
"Is it a trending topic on social media? Is it something that people are already talking about or an important news story of the day? If it's not, then it's usually not worth it, because otherwise it's hard to start a conversation around it — unless you find something that is stunningly beautiful. One example of that is the train that got hit by lightning in Japan. It was just a random video that someone in Japan had uploaded, but it was the perfect GIF conversation starter."
What to look out for
"If I'm watching a video or something on TV and something happens that immediately jars me, that's the moment you know to turn it into a GIF. Like the moment Wolf Blitzer just beamed into the screen during a CNN interview. I was just like 'whoa, really CNN?' — so that was startling so I knew had to make it into a GIF.  Anytime there's an interview where it's two people face-to-face talking or a debate where you know there's a possibility for a facial reaction, there could possibly be something worth turning into a GIF."
Plan ahead
"Look for the type of story where people want to digest stuff in that instance and be part of an ongoing conversation. You can't really plan always, you have to wait to see the video content. But there are certain events you can plan for, like the MTV Music Awards coming up on Sunday. At BuzzFeed, we will have people who are dedicated to making GIFs during the show. With the award show season rapidly approaching, we are already thinking about what did work and didn't work with the Oscars last year."
You don't have to have Photoshop
"There are other things out there that aren't as comprehensive as Photoshop, but for just creating GIFs to share on social, they do the job. My favorite is Gif Brewery. It's like five bucks in the Mac App Store. We use it at BuzzFeed, and it's pretty good."
As Hayes sees it, GIFs aren't going anywhere anytime soon. He thinks that more news organizations will start using GIFs in long-form pieces to liven up the reading experience.
"As you scroll through your stream, everything is mostly text and still images, so with GIFs, they stand out and cut through the static of media," said Hayes. "I think we will see more online news sources using short, bite-sized video."
All GIFs by @mikehayes
https://digiday.com/?p=47533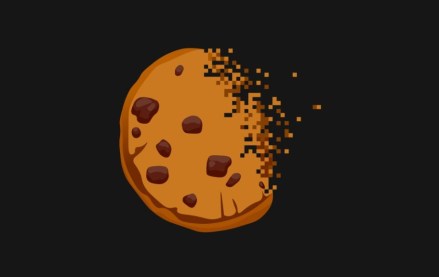 September 25, 2023 • 1 min read
During the Digiday Publishing Summit, execs from companies including Condé Nast, Dotdash Meredith and Thomson Reuters assessed the industry's readiness.
September 25, 2023 • 5 min read
Publishing executives shared their honest and unfettered opinions on the rise of generative artificial intelligence technology and its impact on traffic, IP protections, content production and jobs at the Digiday Publishing Summit last week.
September 25, 2023 • 5 min read
Here is A sampling of other AI-related news from last week.